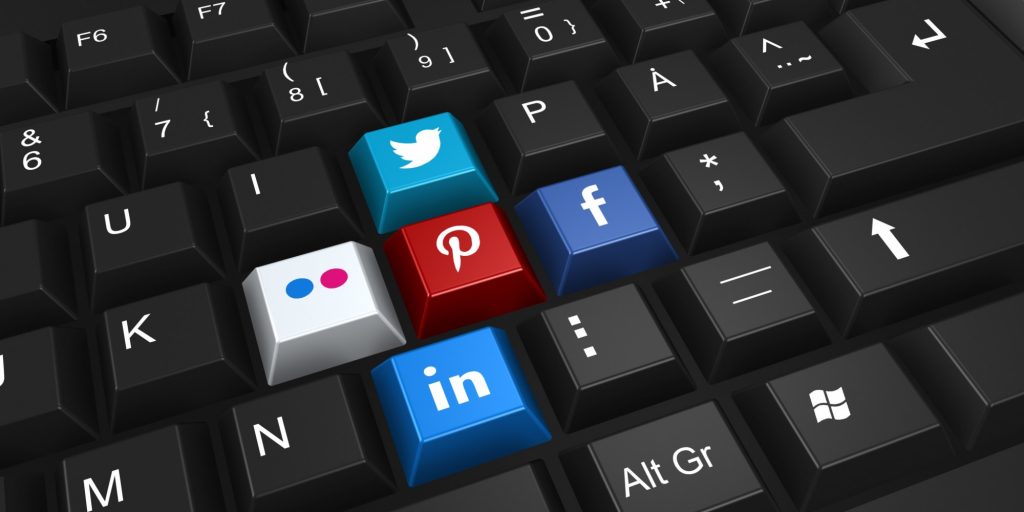 There are 2.9 billion social media users worldwide and the number keeps growing. This makes social media networks one of the fastest, most effective ways for businesses to communicate with their customers.
Potential, new, or existing customers want to feel heard and appreciated by the companies they love. In an era of communication, your business should have a communication plan for each customer type and marketing goal. Being available for your customers and using the proper channels to send a message is key to building strong relationships with them.
Here are 7 essential marketing communication tools you need to use for your business.
1. Personal Selling
Personal selling is an effective marketing communication tool if you want to build face-to-face relationships with your customers. The best tools for personal selling include trade shows, booths, handing out flyers, door-to-door selling, and in-store selling.
Whether you sell physical goods or services, you can persuade potential customers, gather feedback, talk about their needs and problems, and offer direct solutions.
Bear in mind that most people will go online to research a company before they interact with it or buy from it. Before direct communication, make sure your company has a good online presence and top-notch customer service.
2. Social Media
Social media is the bread and butter of running a successful business and keeping in touch with customers. It's a powerful communication, advertising, and selling tool that can help you gain insights into your audience and build strong relationships.
Depending on your business needs, you can use a few channels or build a presence on all of them. Social media is also a customer service tool, so make sure you reply to all messages, comments, reviews, and complaints.
You can post news and updates about your business and products, do giveaways, polls, and contests, share your blog posts, and share valuable content for your audience. You can also use paid advertising to reach a wider audience and build brand awareness.
3. Blogging
Blogging is one of the most effective marketing tools for building long-term customer relationships. It's a great way to communicate with your audience, listen to feedback, ask what type of content they want to see from you, and even sell to them.
For successful business blogging, you need to make a content plan and brainstorm important topics. The content must be customer-centric and focus on solving your customer problems rather than talk about company achievements.
With blogging, you can communicate with a large number of users and spread the word about your brand. Invite them to share the content on social media or leave their email address in exchange for more exclusive content.
4. Seminars and Webinars
Webinars are one of the best marketing tools to share your expert knowledge with your target audience and boost sales. In a webinar, you provide something of value to your audience related to their needs.
At the end of a webinar, you can invite them to sign up for a newsletter, offer discounts for your products or services, and build your email list quickly. Be careful with the content you provide on webinars and make sure you deliver valuable information before you attempt to sell anything.
Similarly, seminars or workshops are in-person events where you talk about a topic of value to a group of potential customers. During and after a seminar, the audience can ask questions, share feedback, and talk to you about your products and services. This is an opportunity to give out business cards, flyers, or catalogs to spread brand awareness.
5. Direct Email and Newsletters
Emails and newsletters are the best marketing tools for direct communication. This is why lead generation is so powerful and effective – people give you their email address voluntarily. This means you can send them emails with valuable content, newsletters, sales promotions, and other content meant to build relationships with them.
Be careful not to spam your leads as this can lead to email providers blocking your email address and domain name. The majority of your email content (80%) should be helpful and relevant to the audience and the rest 20% can be sales emails. This way, you'll keep in touch with your customers and still have a foundation to sell them when the time is right.
6. Direct Marketing
Direct marketing is another great marketing communication tool that includes promo materials like flyers, catalogs, and brochures, but also mail, phone, fax, and text messages.
These tools work best once you've already established a relationship with your customers and want to remind them of your brand. They also work as incentives to generate or convert leads.
One example is a toll-free number which is an easy way to invite customers to call and chat with a representative. You can learn more here about getting a toll-free number for your business and offer direct customer support.
7. Advertising
Commercials, whether they're radio, TV, billboards, or paid social media ads are still one of the most powerful advertising tools. Through this communication method, companies present their products and services to potential customers.
Advertising has two main purposes: to build brand awareness and to sell. Whether it's through mainstream media or online, advertising should be done well in order to be effective. You should also know your target market very well in order to advertise to them.
For example, does your target audience spend much time watching TV or they prefer to be online? Also, with online advertising, you can get instant feedback, conversions, and sales, along with detailed data. This is not possible with TV ads where you can't track how many sales you'll make.
Use These Marketing Communication Tools to Grow Your Business
Whether you're a new business owner or you've been around for a while, these marketing communication tools will help you grow and improve your business.
You can choose a few tools that work best for your business or try them all to see the results you'll get. As long as you keep communication lines open and customers can reach you, you're one step ahead of your competitors.
Need more marketing and business tips? Check out some of the other articles on our website and stay tuned for the latest industry news and trends.