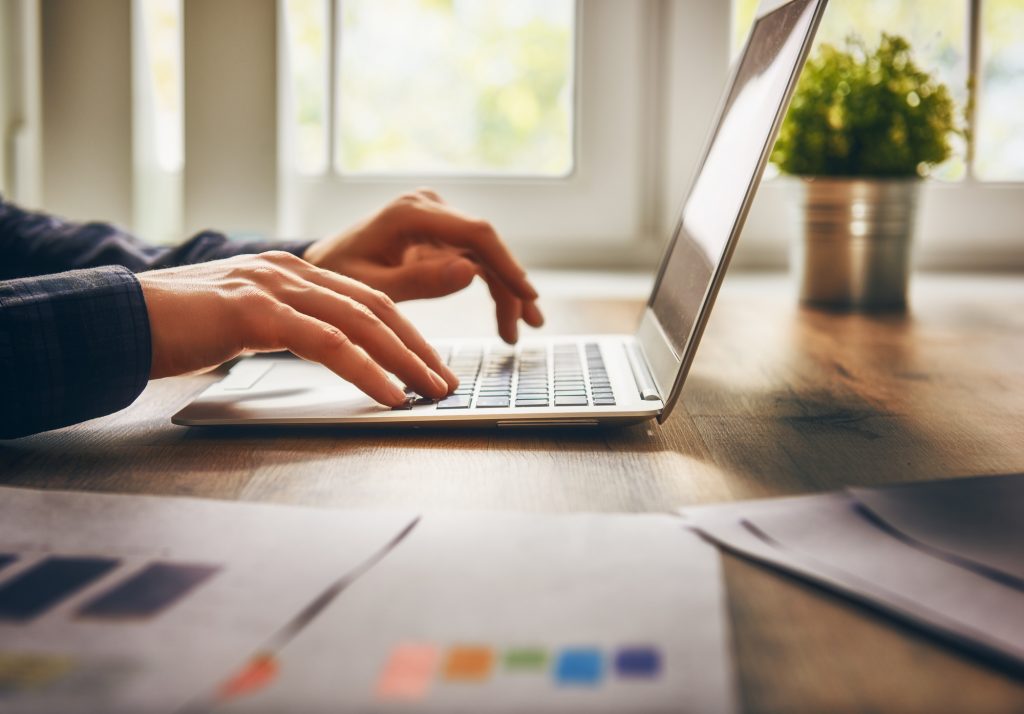 You've got the perfect business idea and now you're ready for a website. That's great, but did you know there are almost 200 million active websites on the internet?
You won't be competing with all the websites out there, but you'll have plenty of competition. You need to know how to make a successful website if you want to be number one in your business niche.
Keep reading our guide for important steps on how to make a successful website. Make yours better than the rest!
Define Your Goals First
Sit down and write out all the goals you have in mind for your site. Your goals and the goals of your ideal user should be the same. If a user comes to your site and doesn't find anything of use to him, he'll leave.
Write down everything you know about your product. What problem does it solve for the buyer? How does it enhance the buyer's life? 
Determine what you want from your website. Is the site for driving people into a bricks-and-mortar store? Is it for direct sales from the site? 
Once your goals are clear, design every aspect of your website with those goals in mind. 
Time for a Domain Name
Buy your domain name before you design your site. Put some thought into the name. Is the company name available? That's ideal. 
Look for availability and buy the domain from a registrar such as Squarespace or Wix. 
Oftentimes, the domain name you want is already in use. If your preferred domain isn't available, you can see who owns it on whois.net.
You can reach out to the owner and see if she'll sell it to you. The worst she can say is "no."
If the name isn't for sale, get creative with your name and come up with an alternative. There are a few important factors here. Keep the name short and easy to remember. 
The name should also make sense for the company business. Avoid numbers, acronyms, and abbreviations if at all possible. Once you have a good name that's available, buy it!
Now you've got your domain name, what's next? 
Web Hosting
The next step is finding a home for your domain. You'll need a web-hosting company. This is where your site lives. 
Do some research and go with a reliable company. The last thing you need is a slow-loading website or one that crashes all the time. 
Make sure the plan you pick allows for enough website traffic. You might not have a lot of initial web traffic but allow for growth. If you're building the website yourself, use a website builder like Wix or Squarespace. 
Logo and Branding
Design a logo that fits your product or service. Use it on all your website pages. Branding includes your logo, colors, font style, and overall look. Keep your branding consistent across the site. 
Use customized imagery throughout your site. Avoid stock imagery that makes your site look like everyone else's in your niche.  
The Home Page
Keep your home page simple! When a customer lands on your home page, they should know what your product or service is without searching. 
Keep the home page free of unnecessary clutter and pop-ups. Consumers have lots of choices on the web. If you frustrate potential clients with a hard-to-understand home page, they'll go elsewhere. 
Tell Your Story
A good "about" page is crucial. Customers won't buy from you if they don't trust you. 
Tell your customers your story on the "about" page. Let them know why you're doing what you're doing. 
Are you selling a product you invented? That's interesting! Tell your customers what drove your invention. 
Focus on how your product or service solves a problem for the customer or client. 
More Web Pages
You'll need more than a home page and an "about" page. Make sure there's a dedicated contact page as well as contact information on every page. 
If possible, include a phone number. People like to know they can contact you if they have a problem. A phone number with an actual person answering the calls builds trust. 
A "team" page with photos of employees also builds trust with your customers. Are you a one-person operation? Make sure you put your photo on the "about" page. 
Product pages showcase your products. Invest in high-quality photography for your product pages. 
If you work with a marketing company, you'll create landing pages for different ad campaigns. Depending on your product, you'll find niche marketers that offer leads for you. 
For instance, are you selling solar panels? You can work with a company like Z4Solar Marketing. They target your demographic and find leads guaranteed to convert. 
Payment System
You'll need a shopping cart for your website. There are dozens of e-commerce providers from which to choose. Make sure you pick one that's scaleable for your business growth. 
Remember Your Customer
Design your website from the customer's point of view. Make sure your site is easy on the eyes and navigation is simple. 
The customer experience must be great or they'll leave and go to another site. The site should work well across all devices, especially mobile phones. 
Search Engine Optimization (SEO)
If search engines like Google can't find your site, you've got a problem. Understand how to use keywords, meta tags, and SEO titles. 
Include plenty of descriptions of everything on your site. Include a blog on your site and update it on a regular basis. This keeps your site fresh in the search engines. 
Test your website often to ensure it's loading and functioning well. Market it on several social media platforms. 
Now You Know How to Make a Successful Website
Now you know how to make a successful website, so it's time to go out there and do it! Start with a home page and build from there. 
Stay consistent with your logo and branding. Include an "about" page where you tell your story. Set up a payment system. 
Always keep your customers in mind when designing your website. Make your product obvious and navigation easy. Don't forget SEO. 
Looking for more great information for driving business to your website? Keep reading the blog!