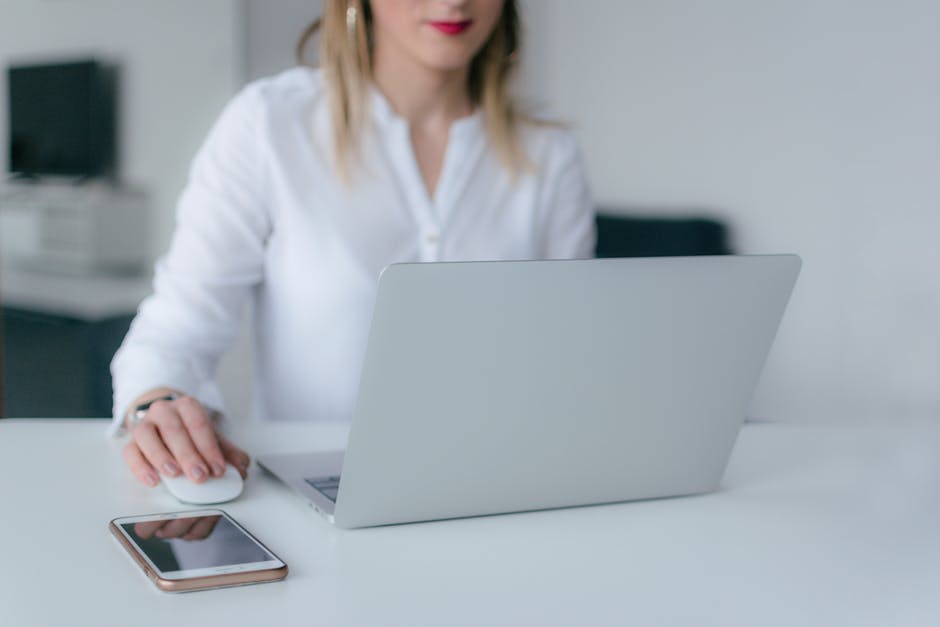 Did you see a recent drop in rankings? Do you find that no matter what you do, you can't seem to get your site on the first page of Google?
Google's algorithm is a bit of a mystery. They make constant changes. Last year, 3200 changes were made.
If you want to rank higher, you have to know two things. The first is what are the most important search factors. The second is how your website stacks up against them.
That's where this website audit checklist can help you. You will have the steps to review your site and end up with a list of action items to improve your site.
Are you ready to rank higher in search engines?
Let's get started!
Why Do a Website Audit?
Your first question may be whether or not a website audit is actually necessary. You have a million other things to do, so a website audit isn't likely to get in front of other priorities.
Do you know how much business you could be losing because of your website? Here are a couple of things to keep in mind.
A slow-loading website can hurt your SEO rankings. Your potential customers are unlikely to do business with you. They equate the quality of your website with the quality of your business.
There's also a direct correlation between search engine rankings and traffic. In other words, when you rank higher in search results, you get more clicks and more business. Most people only stay on the first page of search results.
A website audit shows you where your opportunities are to improve your website and improve your business.
Website Audit Checklist for SEO
The easiest way to do an SEO audit is to divide your audit into two stages. The first stage is onsite SEO. This is everything that is on your website that you can control and change.
The second stage is offsite SEO. These are things like backlinks and directory listings. This website audit checklist will outline everything you need to do a thorough audit.
Onsite SEO Audit
Your onsite SEO audit will take a deep dive into your website. This will go beyond the keywords you're using and explore the technical side of things, too.
Make Sure Your Site is Being Crawled
How do search engines know what information to list in search results? They crawl your website. They read the HTML on our site and create an index. When you make a search query, search engines dig into various related indexes and pull out results.
You need to make sure that search engines can read your site. There are a couple of ways to do this.
You can do a search in Google for "site: yourdomainname.com." That will show you how the pages of your site appear in Google.
You can also use an index checking tool or go into Google's Search Console.
Check for Meta Descriptions and Title Tags
When search engines crawl your site, they try to figure out what it's about. That's what meta descriptions and title tags are for.
Title tags and descriptions are what users see in search results. You want to make sure that the keyword you want to rank for appears in these places, too.
If you have pages missing meta descriptions and title tags, you can hand-code them in HTML. If you use WordPress, you can use an SEO tool like Yoast and fill them in.
Find and Fix Broken Links
Broken links send the wrong signal to search engines and users. Nothing's worse than clicking on a link and seeing a 404 error.
Ecommerce sites that remove product pages often have this dilemma. What you can do is either bring the page back or use a redirect to another page on your site.
You'll want to use a broken link checking tool that will analyze the pages on your site and tell you which ones need to be redirected.
Check All Images
You may have broken links on images as well. You may have had to remove an image and didn't replace it.
You also want to make sure that the images have alt-text. Alt-text tells search engines what each image is about, the same way meta descriptions let search engines know what a page is about.
Check Site Speed
Website users are impatient and search engines know it. Site speed is an important factor on desktop and mobile devices.
There are various site speed tools that you can use to check your site. Each tool will give you feedback as to how you can make improvements to your site.
Browse Your Site Like a User
The thing that matters the most to search engines like Google is the user experience. They don't want to drive traffic to sites that their users could find frustrating to use.
Look at your site objectively like you're visiting it for the first time. Check it on desktop and mobile devices. Make sure it's easy to read and navigate.
Do a Content Analysis
Next, you want to analyze your content on each page. Does the content make sense? Do the keywords appear naturally?
You want to make sure that your content is fun, engaging, and adds value. That will encourage people to stay on your site and share your content.
You need to check for duplicate content, too. Copying and pasting content on multiple pages on your site (or from other sites) is bad for SEO. Each page needs to have completely original content.
Off-site SEO Audit
You should have a lot of useful information from the onsite audit. Now it's time for you to conduct an off-site audit.
Search for Your Site Online
This is simple. Do searches online for the main keywords that you want to target. Note where you appear.
Check Directory Listings
Directory listings are an important part for local SEO. If you're a restaurant or service business in a local area, make sure directory listings on Yelp, Google MyBusiness, and Bing Places are complete.
Search for Reviews
Reviews are important to users and to search engines. It's good practice to check your reviews regularly. In the case of the audit, write down how many reviews you have, the percentage of positive review and negative reviews.
Review Backlinks
Backlinks are a big signal in search engines. A backlink is seen as a thumbs up for good content. The more people who like your content and link back to it, the more it will be seen as valuable.
You can see what sites are linking to you through Google's Search Console or a backlink checking tool.
Social Media Accounts
Are you active on social media? There is a link between social media and search engine rankings. When you have articles that get shared often, you're more likely to rank higher in search results.
Search engines see social media as social proof, similar to reviews. The more social proof you have, the better.
Do a Competitive Analysis
Now that you know how your website stands, you want to do the same thing for your top competitors. Just pick 2-3 of your competitors and do the same for those sites.
There are some tools that you can use to see what keywords they rank for and what pages get the most traffic. That will give you some valuable insights.
You can then follow that up with the offline SEO checklist to see their social media accounts, reviews, and other items.
You'll end up with a list to see what your competitors do well and where you have the most opportunities to rank.
After Your SEO Audit
At this point, you probably have a lot of information in front of you. You have no idea what to do with it all.
The first thing you can do is to turn your audit into a punch list of actionable items. You'll want to focus on the onsite items first since those are easier to manage.
You can handle them yourself or hand them off to an SEO company to take care of. Then you can work on the offsite SEO items.
You want to keep in mind that you want your website to work in search engines. It's possible to take that too far and forget about your users. You want to design your site for users and search engines.
If you forget about the users, they won't have a good site experience and leave your site not to return. You always want to check your site from the user's perspective.
After you perform your audit and make changes, check your traffic and search rankings over time. You want to see regular improvements to your traffic and rankings.
You should perform an audit every 6-9 months. This way, you're on top of any issues with your website.
Website Audits Improve Your SEO
If you want to get to the top of search engines, you need to have a plan to get there. The top spot is often very competitive. You're unlikely to get there based on luck alone.
A website audit helps you understand how search engines crawl and position your website. It also helps you improve the user experience.
This website audit checklist showed you the steps that you need to take to go through your website. A checklist is only as good as the action that follows it. It's hard work, but that's the only way you'll improve.
Do you want more great tips to improve your site's SEO? Check this site often for the latest SEO news and tricks.