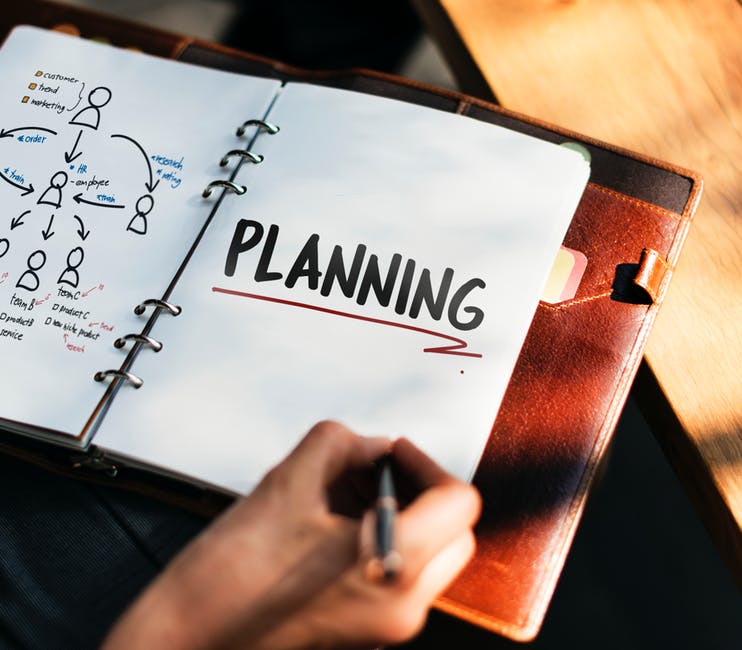 Fast times are ahead: you and your marketing team have come up with a marketing strategy that's about to take the world by storm.
It's all coming together!
The branding is spot-on, the advertisements could sell ice to Eskimos, and countless hours have been spent finding the right physical marketing tools.
There's only one problem… you haven't given much thought to the marketing logistics that tie into your plan.
Are those custom snapback hats going to have enough turnaround time to be at your doorstep before the big event?
Here are the steps to installing a successful marketing logistics strategy for your company to use for years to come!
Bettering Your Marketing Logistics
Here are 4 guidelines to integrate into your company's logistics process and create a seamless transition from the thought to the final product.
Always Consider the Product Delivery
Whether you're ordering custom shirts from overseas to be delivered to the client's front door or having them screen-printed at the nearby custom tee store and picking them up, there's a delivery process for every marketing product.
A rough experience with that process can put a bad taste in a client's mouth.
Right or wrong, your customer's expect a fully-smooth delivery regardless of their situation.
That means it's up to you to ensure each factor in the turnaround time is heavily thought out.
The main points in this step to consider are the processes of ordering the product, on-time delivery, proper invoicing, and having the package arrive without a scratch on it.
It's also up to you to set the expectation to avoid not being able to meet it.
Mistakes happen, though. There are a lot of moving parts in any delivery service and something is bound to go wrong at some point.
Just be sure to consider a way to make up for any inconvenience the customer may have, as a backup plan.
One last thing to consider in product delivery is keeping your client's information safe.
Visit this website for more information on how you can ensure you and your client's safety at all times.
Find the Pricing Sweetspot 
There are several factors to weigh in with the pricing of any product.
Your company wants to optimize pricing on each product, but so does the manufacturer, and the customer wants it as low as possible.
Tough to find the middle ground with all of that going on!
It's up to the marketing logistics to weigh out what pricing will make the most sense to their customer base.
What price scares the customer away? What price makes them jump on it before it sells out?
However, it's not that simple. You must weigh out a price that makes the client happy while also measuring out shipping costs, labor costs, and what materials can lower the price a bit more.
Promote! Promote! Promote!
This portion of the marketing distribution is probably the piece that gets attached to marketing most often: the advertising of a product.
But it's not as easy as simply creating a killer advertisement to run online or on the billboard next to the highway.
There are also promotion aspects that most people don't consider, such as packaging art, box size, and scale of products. 
These are the subliminal advertisements that push clients to grab your brand's product instead of your competition's product that's most likely right next to it.
If done properly, the product promotion will give you an edge in the marketplace.
You now need to figure out the most efficient way to get all of the packaging materials for the products in one central location.
Figure out how you can best use the creation of your product art while also keeping the price as low as possible.
Position Your Product in the Right Place
Simply put, the "place" in your marketing logistics is the end goal of putting your product somewhere that makes the transaction process most efficient.
The rule of thumb is to have this process so thought-out and well-run that your customers never notice the time and effort it takes to get the product in front of them.
As soon as they see that, you risk your product becoming less desirable in their eyes.
All that matters to the customer is that your product arrives in their hands at the exact moment they need it, and honestly, that's the way it should be!
Once you've located the "place" in your logistics, you can find the best course of action to get the product there at the lowest cost possible.
For example, say your primary markets for your business are only located in Seattle and Miami (where your headquarters is).
It might be advantageous to find a manufacturer closer to Seattle that can create your product at the same rate, thus lowering the shipping costs.
In that example, knowing your "place" (Seattle) helped you coordinate a logistics cycle to drive revenue and reduce costs.
Implement Your Strategy
Now that you know the four major components to consider in your marketing logistics, it's time to put a plan in place.
Don't let another day go by without prioritizing the delivery, price, promotion, and place to maximize efficiency.
The beautiful part of it all? You can always tweak things as you go along to perfect it.
Remember, this doesn't all have to be figured out within one workday. It's about making a constant effort at every opportunity.