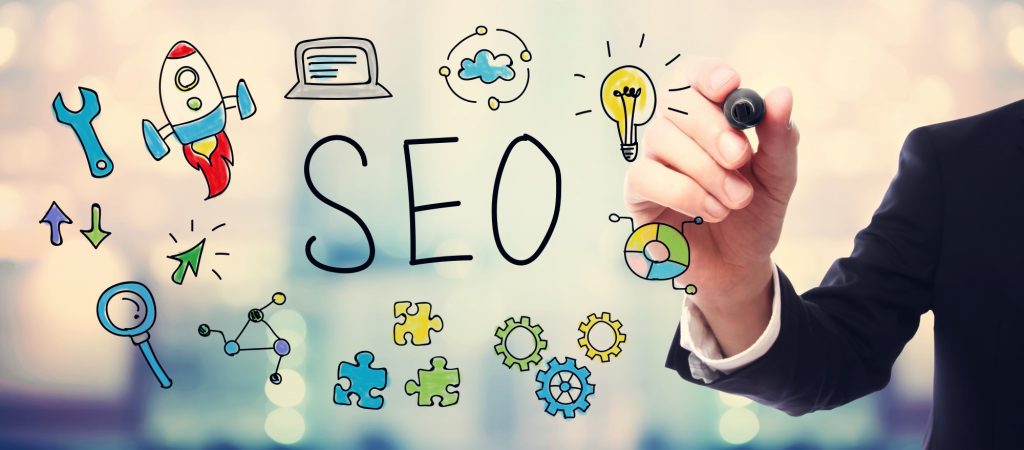 Did you know that WordPress has had just as much effect on web designer's SEO principles as Google? It makes sense since many webmasters are becoming accustomed to the way WordPress does things, and are expecting the same thing of their web designers. If you are a web designer who is interested in SEO friendly web designing, then here are a few things you should know.
1. Fast Loading Times Are Needed in Anticipation of Heavy Loads
A rookie mistake is to create a website that loads in an average time. The webmaster takes a step back and thinks this is acceptable, but the fact is that it is not. Even where the web designer adds all the content, it is imperative that the website loads as quickly as possible. This is in anticipation of the webmaster filling the website with slow-loading content in the future.
Be wary when trying to add features that lower web page loading such as image optimizers. There are plenty of good reasons why a webmaster wishes to upload very heavy files and they will only grow frustrated as they fight your faster-loading automated features.
2. SEO Optimization Should Be Activatable Within a Website Theme
SEO features shouldn't be automatically loaded into the website theme. If you are making a theme for a content management system (CMMS), then it should have SEO features, but they should be activatable.
This is because SEO methods vary so wildly these days that webmasters may have a set of paid plugins they intend to use. For example, media-heavy websites will differ their SEO from article heavy websites, and the in-built SEO tools may muddy the water for some webmasters.
Remember that the job of the webmaster is to generate traffic for their website. They may have a very different SEO plan or may be relying on traffic from an app or other websites. In short, include optional SEO elements like focus keyword sections, rich Google snippet sections, etc., but make it so your user has to activate them, especially if there is a chance they may conflict with popular SEO plugins.
3. Quit Fighting Webmasters
Website designers are working harder and harder to counter the tools being used by webmasters to make changes. A simple example is designers making it more and more difficult to remove the "powered By" link at the bottom of websites.
Webmasters are simply finding and installing more plugins and tools to counter what web designers are doing, which is causing further lag and security risks. Accept the fact that webmasters want what they want, even if that means you give your web designs and themes away without being credited.
4. Rethink Category Pages
A URL with a category name included may be a mistake these days. Creating pages just for categories may also be a mistake.
Despite the fact that they are part of the course for most content management systems and website themes, they are becoming ever more redundant. Even Google has said that making category pages and filling them with useless category-description text is pointless.
These days, people can jump straight on Bing and Google and find whatever page they want from your webmaster's website. Category pages are seeing fewer and fewer views each year, which means they are becoming an unnecessary encumbrance.
5. Lose the Popups and Maintain Fair SEO principles
Despite the wealth of online articles claiming that popups increase user engagement, user subscriptions, sales, etc., the fact is that they are not SEO friendly. Any element that may result in a user bouncing quickly is not SEO friendly. Maintain fair SEO principles without badgering the user, including not badgering them with auto-start chat functions, too many adverts, or floating social media buttons.
6. Navigation, Breadcrumbs, and Google Sucks
Google makes a webmaster's job easier and your job harder. If you are a new-to-intermediate web designer, you are probably already wrestling with Google as it forces you to strip your website of some of its most innovative features because the Google Search Console says your web pages cannot be crawled.
As horrible as it is, if you cannot find a workaround, you need to do what Google says because the first thing your webmaster's clients will do is sign up for the Google Search Console and see a bunch of errors and warnings.
As for breadcrumbs and navigation, people are increasingly clicking breadcrumb links rather than clicking, "Back". Clicking breadcrumbs has been learned from websites such as Amazon and Best Buy. In addition, people have learned not to click the "Back" button because there are faster ways to navigate away on mobile devices. Plus, banking websites will time-out pages when you press back, so people have learned to click anything other than "Back."
7. The Search Bar Is The Biggest Problem in Online Navigation
Google and Amazon have set the bar very high. People are not even bothering to try getting spelling right or typing out questions and full product names.
They are typing in words that are sort-of correct and Google/Amazon are giving them what they want. This is terrible news for web designers because even an industry-standard good search function is not close to as good as what Amazon and Google are offering.
People are typing in any old thing, getting no responses back, and so are quitting. You can try what Fox News did, which is to take the correctly spelled words and present the user with a buffet of what may be relevant, but it heavily relies on every word in each article acting as a tag and then presenting the ones that are clicked the most for each search query. It is not an easy setup and getting it wrong can harm the website's SEO.
Freedom or Hand Holding?
When it comes to web design and SEO, the designer has to decide they are going to give the webmaster the freedom to do the right thing or make it more difficult for the webmaster to do SEO unfriendly things. Invariably, this is the choice of the web designer, but in a perfect world, the webmaster should be able to apply their own SEO principles and have the freedom to mess it all up if they wish.
Are you looking for help with your SEO and all things website-related, then you need to check out the tools and tutorials right here on our site.