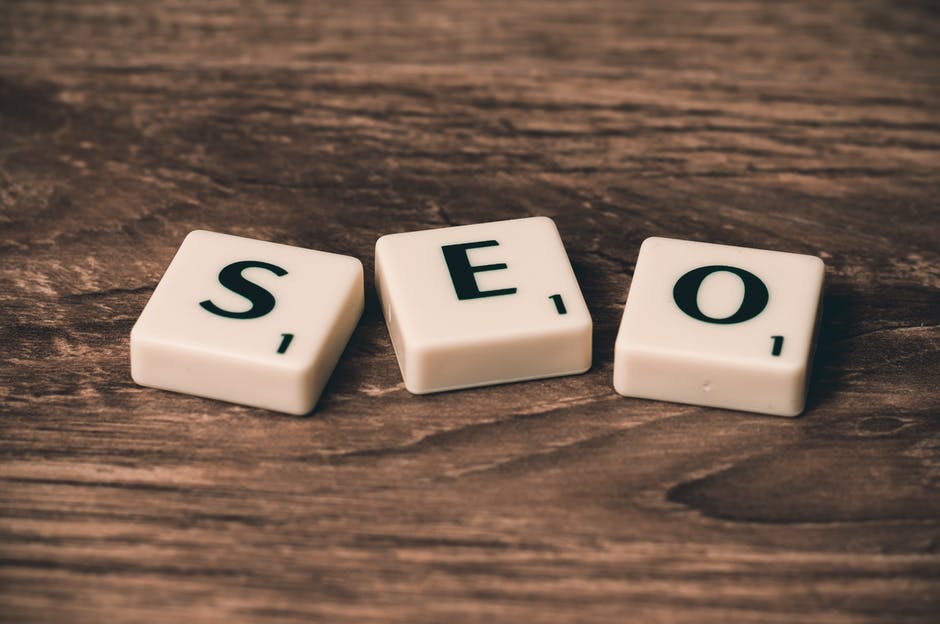 There are a lot of ins and outs to navigate when it comes to today's ever-expanding digital marketplace. Businesses of all industries have learned to make the most of their growing online consumer bases.
As a responsible business owner, you know how crucial it is to make the most of your investments. When it comes to Search Engine Optimization (SEO), there's no exception. Still, you might not be an expert in SEO strategies.
If so, this article is the perfect resource for you. Detailed below are nine key reasons your small business would benefit if you outsource SEO.
After all, the SEO industry is approaching $80 billion in revenue. It's clear that other businesses are investing in SEO services, so you should, too. Keep reading to learn why you should leave it to the professionals instead of trying to handle it yourself.
1. Don't Underestimate the Value of Top-Quality SEO
All the major search engines like Google, Yahoo, and Bing use algorithms behind the scenes to "rank" websites. They consider factors like relevance, popularity, and usefulness.
When a website has a high ranking, it's listed toward the top of the list of results when users search for something applicable. When it comes to your small business, you want to take this seriously. Every time someone in your area search for your products or services, you want to be at the top of that list of results.
That's why it's so crucial to make the most of SEO strategies. SEO, for the most part, relies on strategies keywords and phrases used throughout a website's content. These are the words or phrases that an online user will search for.
Don't make the mistake of thinking SEO is simple, though. There are a lot of detailed techniques that are required if you want those major search engines to take your website seriously. The keywords and phrases can't be used too much, for example.
Plus, the website needs to load quickly and it can't be boring. The metadata of each web page needs to be tailored to meet the SEO standards that will be successful.
Because SEO is such an involved process, many people don't have the capacity to devote hours of research to it. The fact that it's an essential marketing technique, though, is the first reason you should consider outsourcing your business's SEO.
2. Keep a Smaller Marketing Team
When you outsource SEO, you won't need to have a direct SEO expert on your staff. That can help your marketing team, no matter how large it is, focus on other tasks that will promote your business.
A smaller marketing team is beneficial for a number of reasons. For one thing, they'll be a lot easier to oversee and manage. In addition, a smaller team of employees can be more cohesive and goal-oriented than a team that relies on a lot of different moving parts.
Plus, you'll save your small business a ton of money by going this route, as you won't have to pay full salaries and benefits to SEO experts on staff.
3. It's a Worthwhile Investment To Outsource SEO
As mentioned above, outsourcing SEO is more affordable than using your own employees for it. Consider the fact that SEO strategies take a lot of time to perfect and succeed in getting your website a high ranking. If you don't want to take the time to train your employees in SEO, this is the perfect solution for you.
The great thing about hiring SEO services, by the way, is that there are commonly different packages available to suit your business's needs. Depending on how much you're willing to pay, you can choose what level of SEO strategy is ideal to get your business's website a high ranking. It'll be up to you, though, to work with the SEO service provider and decide what customized solution works best.
4. Save Your Focus and Energy for Other Responsibilities
As a business owner, you have too many things to do throughout your day. It's understandable that you don't want to spend your time making sure your team of employees is incorporating proper SEO strategies.
This is, perhaps, the most significant benefit of outsourcing your small business's SEO. By doing so, you'll allow yourself more focus on other ways to increase your business's profit margins. That freedom of time and energy, in the long run, can be an invaluable asset.
5. You'll Need Someone Who Understands Local SEO
Local SEO is a more tailored version of SEO that specifies a business's geographic location to those search engines. In other words, behind the scenes, search engines will not only be able to recognize the online user searching for products or service, but also their proximity to your business.
This can be crucial when it comes to maintaining an SEO position above any competitors in your local market. In fact, even experts recognize how important it is for entrepreneurs to focus on local SEO. Trust the professionals to optimize local SEO on your behalf.
6. You Won't Have To Waste Resources on Hiring and Training
It's true that keeping an SEO expert or two on your staff can be expensive. Consider how much more costly, though, it would be when those employees quit!
You'd have to hunt around for a qualified replacement. Then, you'd have to go through the entire process of hiring and training the right person. Instead of wasting your business's resources on that, you can trust SEO services to stick around long-term without bailing.
7. SEO Marketing Providers Have Established Relationships in the Business
One of the ways SEO marketers succeed in getting high rankings for websites is by link-building. Often, they work with related businesses to build links across several websites, enhancing both parties' SEO status.
Don't waste your own business's energy on hunting down relevant business partners. SEO service providers would likely already have a bank of parties who would be interested in establishing a link-building relationship.
Services like SEOExplode, for example, know how to navigate those relationships so you don't have to.
8. SEO Strategies Can Benefit Social Media Marketing
Were you aware that SEO can positively affect your business's social media marketing strategy? Well, professional SEO experts know how to incorporate the two digital marketing strategies already.
Think about it. Social media platforms are, in essence, smaller versions of the major search engines. When social media users use hashtags or search for something on those platforms, keywords are in use.
Proper SEO marketing, then, will make the most of those relevant keywords and hashtags on social media platforms. This is a great way to ensure your business is developing a positive online reputation through a variety of avenues.
9. Let's Face It: SEO Marketing Is a Full-Time Job
At the end of the day, SEO marketing takes a lot of time, energy, and knowledge if it's going to be successful. You don't want to cut corners when it comes to establishing your business's rank on search engine results.
That's why leaving it to outsourced SEO providers can save your small business. These professionals are already working around the clock throughout the world of SEO. Leave it to them, then, to work on your business's SEO as if it were a full-time job – because it is for them!
Continue Investing in Proper SEO Practices for Your Small Business
At this point in the article, you should have a pretty good understanding of why it's such a good idea to outsource SEO. You recognize that proper SEO strategies are crucial if you want your business's website to be found online. There's no need to cut corners when it comes to reaching a wider online audience.
After all, you deserve the peace of mind that comes from knowing your business is making the most of its investment. That's why professional SEO experts are worth your time and resources. They'll know how to bring your website's SEO rank to the top of that list of results.
Still, it's understandable if you still feel overwhelmed when it comes to the world of SEO marketing. Not everyone has the time to dive into all of the fine details of keywords and metadata. Well, that's where we can help.
Not only should you consider outsourcing SEO for your small business. In addition, it's a great idea to keep yourself educated about all of the latest trends in SEO marketing of the day. That's why we encourage you to browse through the rest of our website for expert SEO guidance and tools.