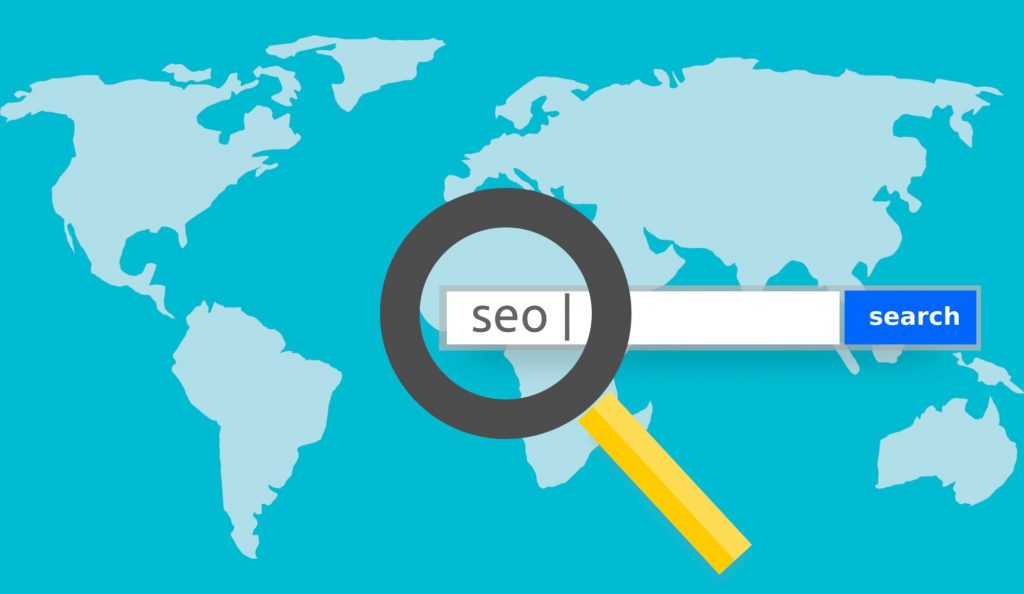 You're a business with an international customer base. You want to have a website that works for different target markets. It should be accessible across different cultures and needs. 
Then you need international SEO.
Having the right global SEO and understanding the basics is one thing. But knowing how to do the best worldwide SEO takes a bit of know-how. If you want to rank on international search engines, then you need to know about some pro-level SEO steps to take.
In this SEO guide, we give you 5 tips to help your website rank in international search. These SEO tips will give you the edge you need to get ahead in the SEO arms race.
1. Find the Right Site Structure
If you have an international audience, there are a few ways that you can accomplish global SEO. 
The first way is to get geo-targeting signals in place that target international search engines. The best way is to do this is to pick the right website structure. These will give you the highest chance of communicating to search engines and your audience.
There are three types of site structures that give strong international SEO signals. These are:
Country coded top-level domains
International subdomain systems
International subdirectory systems 
Each one of these global SEO structures can communicate that your website is geared for international traffic. They all have advantages and uses, depending on the business that you have.
Country coded top-level domains or ccTLD are best when you're targeting 2 – 3 countries and no more. 
Subdomain systems, on the other hand, offer hosting flexibility. 
A subdirectory has even more superior flexibility, allowing you to target multiple countries, languages or both.
There is no best hands-down choice for this. Depending on the situation, you need to take advantage of one of the above website structures. All this depends on how wide your target market is and how you want to approach getting link juice.
2. Use Native Language Translators
One of the best SEO tips that you can use for your international website is to find local translators. You will want document translation from a native speaker of the language and country you're targeting. SEO worldwide varies depending on the local culture—and this can be tricky.
You will need a reliable translator that can wade through the different slangs so that they can lead you through the common tongue. You want to work with these kinds of translators when choosing the words that are best for the people who will use your site.
You can also try to target a local search engine often used by the locals. This can give you a different, more targeted SEO guide than big international search engines like Google.
3. Use Different International SEO Signals
If you're looking to work on international SEO, there are different signals you can send search engines to tell them that you are targeting a specific country. Here are a few ways to do it.
First, you need to host your site on a local IP. Search engines will find the geolocation of the web server that you have. If they can see that you're somewhere local, they will bracket you as local to that country.
You can also try linking to native content from the target country. This works for the global SEO perspective and the human audience side of your optimization.
Linking to local content associates your content with localized stories and info. The more local info relevant to your pages, the stronger the association you get. As for your readers, you want them to create a mental connection with you and the content they read.
If you can build links from websites from your target country, that makes for good link power going to your pages. This can solidify your position as an authority within the locale.
4. Use Language Meta Tags
You can try to show search engines that you have content that is specific to that language by utilizing meta tags.
Any SEO guide will tell you to use the hreflang or language meta tags – and that's correct. Hreflang is code that tells search engine crawlers that there is content in a specific language available. This will then help the search engines find the language relevant to the searcher.
If you have someone from Google.de, you want your language tags to redirect them to German content. These will ensure that they will always get the content you have in their native language. 
Also, make sure that everything in the redirect, with the navigation, is in the native language. Work with as much human translation as you can instead of machine translation. You also don't want to redirect your users without telling them first that you're giving an alternative.
5. Dig into Your Direct Local Competition
Checking with the local competition for a specific country sounds like an obvious SEO tip. But even so, this is one of the smartest things you can do.
Sure, digging around in an unfamiliar market can be problematic. The smartest way to work this is to check the links that your biggest competitors have. You want to cross-reference this with the list of links you have and see which reputable websites they have more links to.
It's crucial that you know who are your biggest competitors for a country's market. If you don't, find out who are the people that are on top of the non-branded keywords you're ranking for. List them out and delve deep into them.
Optimize Your Strategy for International Search Engines
When it comes to international search engines, you want to make sure you talk straight to your market. Use human translation services to help you around the common parlance. Use language meta tags to help send your audience to the language that they need.
Are you looking for more SEO tips and tricks? 
We have dozens of different SEO guides that can help rank your website. Whether you're looking for basics on SEO or for advanced tricks, we have it for you.