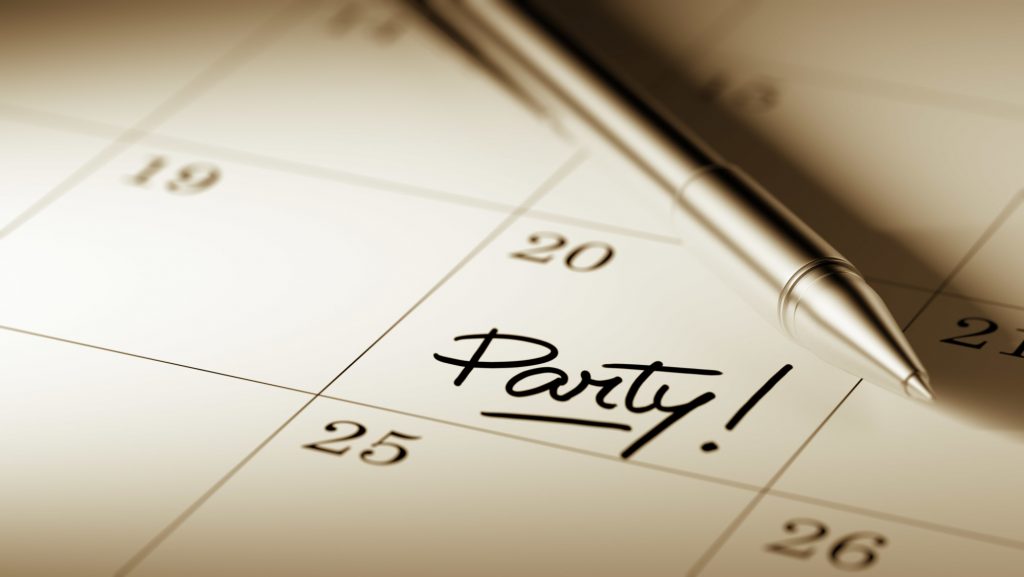 Search engine optimization (SEO) is something that can make or break any company, regardless of the industry. But this is especially true for a party planning business, where so many people primarily use the internet to search for planners to use. 
Making it much easier for potential customers to find your business online, and giving them an enjoyable user experience on your site, can make landing new customers and growing your business that much easier. 
But is SEO really something you need to worry a great deal about? And is SEO worth investing time and money into in order to grow your party plan company? If you're asking yourself these kinds of questions, wonder no longer, because we're here to help!
In this article, we'll tell you about 8 SEO tips that can help you take your party plan company to the next level! Now then, let's get started!
1. Generate More Leads
The biggest reason behind any business looking to establish a larger online presence is to gain the ability to generate leads via the web. And by practicing good SEO techniques, you can increase your chances of reaching new customers online.
Simply put, good SEO techniques allow your business to be found more easily online. That means, when customers are searching for a party plan company, your company will be at or near the top of the list.
2. Gain a Market Share
Regardless of the industry, any business owner should be trying to acquire their fair share of the market. But if the competition is stiff, it can seem next to impossible to do so, especially if you're just starting out.
Well, SEO can help you more easily gain that market share, and thus, grow your business. Landing a ton of clients via the internet can allow for you to develop a solid customer base that you can build upon over time. 
3. Rank For Important Keywords
When it comes to search queries, there are always a few keywords that you'd like to rank for more than others. For instance, ranking for "party planner" can help people in your area more easily find your business.
But competition for those keywords can be high, and thus, it's hard to rank for them. 
Well, with SEO, you can make it that much easier to rank for those important keywords. This will make it easier to get your business in front of potential customers, allowing you to make more money. 
4. Improve Your Brand Awareness
Obviously, the more people that know that you and your company exist, the better. And with the exposure that comes from ranking high on Google, you'll be able to easily improve your company's brand awareness. 
This will help you establish yourself as someone important in the party planning industry in your area. So when folks need a party planner, they'll think of your company first. 
5. Increase Your Social Media Followers
Around 70% of adult Americans are active on at least one social media website. That's why it's a good idea to create a large presence on a few different social media platforms, to increase your brand awareness and help you reach new clients.
Linking your social media accounts with your site allows people who find you via Google to follow you on those sites. And the more Facebook likes and reviews you have, the more likely someone who stumbles upon that page is to use your company.
6. Create a Better User Experience
It's important to remember that the main goal of SEO is to provide users with a good experience while browsing your site. Google doesn't want to recommend sites to their users that run slow, aren't easy to navigate, or don't have the information that person is looking for.
SEO makes browsing your site, for users, an enjoyable experience. On the contrary, a bad experience on your site can lead to them closing out their window and picking a competitor instead, which obviously isn't a good thing.
7. Build Credibility with Your Audience
It goes without saying that people want to work with professional and credible companies who have a good reputation. Well, a multitude of things on this list can help make your party planning company look more credible online.
For instance, ranking high on Google for certain terms tells the user, even if it's subconsciously, that your a business is legit. Having a professional-looking website and lots of social media followers can go a long way in making your company stand out to customers as well.
8. Make Your Site Mobile-Friendly
Did you know that over half of all internet traffic in 2018 came from mobile devices? That's a trend that shows no sign of going away any time soon, either.
Stats like that are why search engines like Google care a great deal about whether or not your site is mobile-friendly. Not sure if your site is mobile-friendly? Google offers a neat tool that will give you a simple yes or no answer. 
It's also worth mentioning that a mobile-friendly site gives users on mobile devices a better user experience. And again, that's extremely important for a multitude of reasons that we've already mentioned. 
Growing Your Party Plan Company with SEO
Well, there you have it! Those are 8 reasons why SEO is essential for your party plan company!
Remember, the main goal of SEO is to give users an enjoyable experience while using your website. And that positive experience alone can go a long way in generating new customers.
Also, being able to easily rank on Google for certain search queries related to the party planning business can be extremely helpful in growing your business. And if you're just starting out, SEO can be the thing that helps your business finally take off. 
Looking for more SEO tips and tricks? Check out some of our other posts!