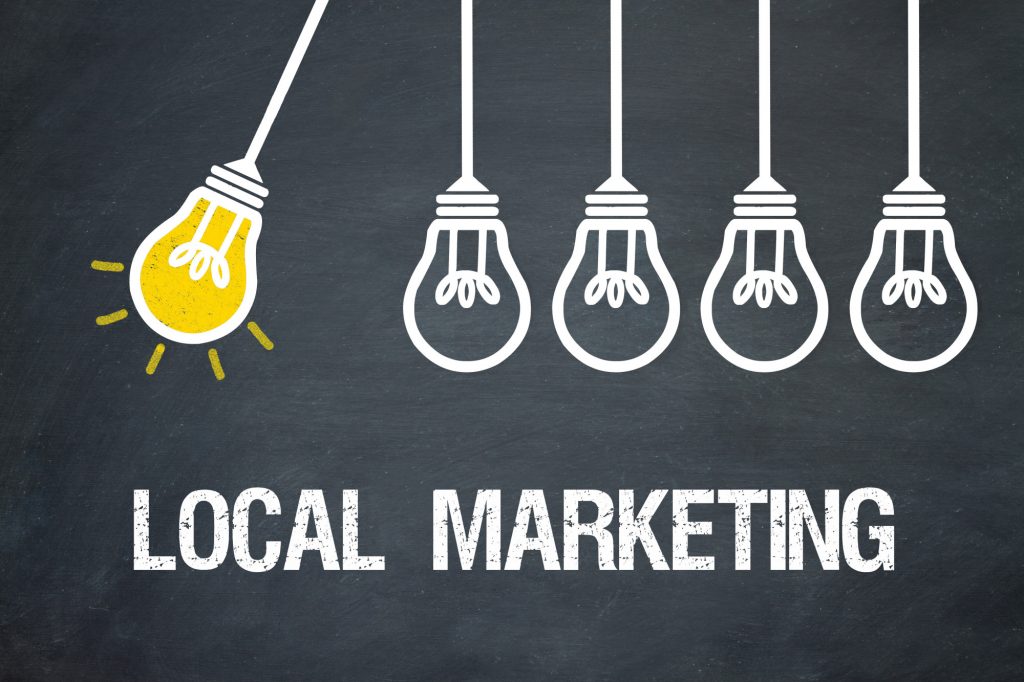 Owning a small local business is no joke. While most people think owning a business immediately makes you rich and give you a stress-free life, boy are they wrong.
Don't get us wrong, as you grow your business and continue to make it successful, it absolutely can be all those things. However, you know as well as we do that it takes a lot of work, dedication, and sacrifice to make a small business a successful one. 
That's why local business marketing is so important. If your business is a local business and mortar, you don't need to worry about marketing to people all over the U.S., you just need to worry about getting people in town to pay attention to you.
However, when the average modern American sees over 4,000 ads a day, getting through to consumers takes a little extra effort. Local business marketing and digital advertising have become an art form. Fortunately, unlike painting or singing, anyone can learn the ways of modern marketing techniques.
Follow along as we show you the way.
1. Get Involved in the Community
There's no better way to market and get your name out in a community than with community events. 
Team up with a local charity and host a fundraiser. Do it at your facility if appropriate or a local park. Invite other small businesses to join you as an extra networking opportunity. 
Each business can offer contests, raffles, prizes, etc. to support the cause. 
This event can be an art gala, a 5k race, a giant potluck, a huge raffle, anything. Just make sure you plan it well in advance to get the community excited and gain as much support as possible. The more people who hear about it, the more will turn up!
For example, Escape Rooms businesses, such as the Breakout Games, have become an increasingly popular past time for groups and parties. If they were to host a charity-based event, they could have a massive turnout, and therefore, massive exposure.
2. Radio Advertising
Some people believe radio advertising to be dead. However, studies show that it's still very much alive. However, as noted before, the key is consistency.
We all recognize certain companies from hearing their jingles on TV or the radio all the time. For example, most people will know the rest of "the best part of waking up…"
The only problem is that radio advertising can be somewhat costly, especially if you want to make an impact. Simply purchasing a week's worth of advertising won't get your name out to the community, nor will playing only one ad a day.
If you want to use radio advertising, it's a good investment, but make sure you look at it that way and set aside money for it. 
3. TV Advertising
Another great local business marketing tactic is using local TV stations. However, much like radio advertising, TV advertising will be somewhat expensive and will require consistency to make an impact. 
However, if you really have something good to offer the community, TV ads are a great way to show them. Additionally, when consumers see a face behind the company, it always helps them feel more trusting.
4. Get a Killer Website
One of the most important things you can do in this era of modern local business marketing is developing a well-designed website. It must be aesthetically appealing and user-friendly.
Today, 87% of consumers research products online when considering a purchase. If you don't have a website, you could be missing out on a majority of sales, even locally.
5. Get on Social Media
Another necessity for local business marketing is creating a social media account or several. Facebook and Instagram are incredibly popular and great places to start. 
You can use these platforms to start amassing a following. The more people you have following your business page, the more people you have to advertise to freely.
However, you must post good content that gives people a reason to follow you. Simply posting sales pitches day after day is a good way to get unfollowed.
6. Use Facebook Advertising
Now that you're on social media, you have access to its advertising platforms.
Facebook, for example, allows you to run ads that target certain demographics of people. This includes age, gender, location, interests, etc. You get to choose how much you spend a day on advertising, so there's always room in the budget. 
Remember, however, that you get what you pay for.
7. Try Direct Mailing
Another route many business owners choose is direct mailing. The jury is sometimes out on direct mailing, however, because people view it as junk mail and often throw it away without a second glance.
However, many direct mailing companies are able to package your fliers in a way that doesn't make them look spammy or like junk mail. Additionally, if people like you and your company, they want your fliers and the coupons enclosed. It may be a great way to bring in sales.
8. Get Involved in a Networking Group
Finally, one of the best ways to get your name out there and tackle local business marketing is by joining a local networking group. Networking groups come with several benefits.
This helps you get to know other local businesses, granting you access to their clients and vice versa. It also works by generating leads for one another based on their field of influence.
Embrace Local Business Marketing
Depending on your type of business, not all local business marketing tactics will work the same. You may find great success in radio advertising and none in direct mailing. However, you won't know until you try.
We suggest setting aside a monthly budget and trying various types of marketing. However, remember our rule – consistency is king. Without consistency, nothing will work.
Make sure you give each method its due time. Good luck!
For more articles on marketing or assistance with SEO for your website, check out the rest of our blog!