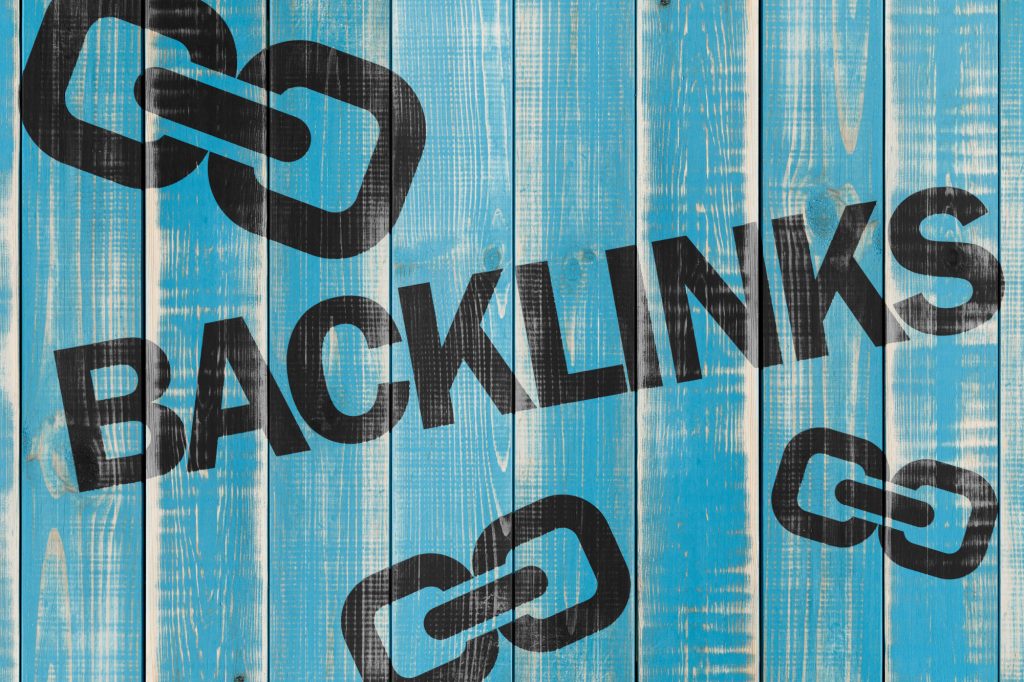 Link building has gotten a bad rap over the past few years.
It's not undeserved either. People have abused links for a long time. But that doesn't mean all backlinks are bad.
In fact, studies have shown that links still highly correlate to higher rankings. You still can't ignore them if you want to increase your chance of ranking.
So how can you get useful links that help your website rank in Google? Learn how with this post.
Keep reading to learn about eight ways to get high-quality backlinks that will help you rank better.
1. See Where Your Competitors Are Getting Links
It takes time to find links on your own, so why not see what your competitors are doing?
You might not be able to see every link they have, but you can find a lot of them. Use backlink checkers to see where they are getting their links from and see if you can get the same ones.
You may not be able to get them all, but it is an excellent place to start.
Once you find out which sites link to your competitors, you can track down other sites that mention them.
If you can find places where your competitor is used for answers, try to find a way to get the mention instead of them.
2. Invest in Infographics
People love to look at visuals. They look good and are easy to scan through.
Visual content can be shared easier too. Pinterest is popular, and people don't hesitate to share the content they love.
Invest in infographics to create sharable content. Once you do this, you can also share your infographic to infographic directories that collect infographic content that people want to see.
If you want to advertise your infographics further, make sure you share it on Facebook and Twitter. This sharing will expose your content to more people and drive more people to your website.
3. Guest Blog
Guest blogging has been around for a long time, and with good reason.
Anyone that knows good SEO how to will promote it. It's still one of the most reliable ways to get a link to your site.
When you start the process of guest blogging, you are going to look for authoritative sources in your industry. Find out if they have a blog and if they accept posts on it.
Some will allow you to post for free. Others might charge you a small fee to put a link in your post.
You need high-quality content for this method. Make sure you're prepared for the work or have a writer that can do the job.
4. Become a Reporter With HARO
Do you want to get a link to your site from a news site?
Journalists are always looking for sources that are industry experts. HARO provides journalists a resource for these experts.
HARO is a service that connects bloggers and journalists. If you want to write content, you can view a list of reporters that are looking for good material for their publications.
If you think you can help a journalist, send them a pitch. If they like it, then they will get back to you and give you a shot at writing for them.
5. Try Interviewing
Are you an expert in your industry? You're in luck.
People everywhere are starting podcasts and blogs. They are all looking to talk to field experts.
If you have the expertise to offer, reach out to these individuals to see if they have interview slots.
You won't only get a backlink. You are building your credibility and exposing yourself to a new audience that may become fans of yours.
6. Create a Study
Do you have a lot of data, or have the audience to collect it?
Try running your own study. Other websites love information and want to publish the latest in their industry.
If you publish a study that provides value, you can get links from other authoritative sources when they use you as a source for their blog posts.
If you don't have any data on hand, it isn't as hard as you think to collect it.
Start with a simple Google form and send an email to your list.
Once you get enough information, you can publish it to your site for everyone to see.
7. Find Broken Links
Have you ever heard of a 404 error? It's the page you get when nothing exists on a URL anymore.
Sometimes websites go down, and content becomes outdated. You can use this to your advantage.
One type of page to find these types of links are on resource pages. Search on Google to find these and head over to them.
If you find any links on resource pages that no longer exist, create a replacement on your website if you don't have something similar.
Once you have your new page up, send an email to the webmaster letting them know that they have a broken link.
If they like your page, they might give you a link to replace the dead one.
8. Link to Other Websites
It sounds counter-intuitive. You're trying to build backlinks to your site, not someone else's site.
But linking to another site in your industry can help you build relationships with other site owners. If they have a great resource, let your visitors know about it.
When you give someone a link, they are going to be more likely to give you one back. You are also putting yourself on their radar. Instead of being someone to compete with, you can be someone to work with.
This relationship can turn into a win-win situation for both parties involved.
Make Sure You Get High-Quality Backlinks to Get Better Rankings
It's hard to make backlinks when you are unknown.
It's your job to change that. Use the tips above to get your name and brand out there.
When you make yourself known and provide value to other websites, others won't have any problems providing you high-quality backlinks to your site.
Are you looking for more SEO guides? Head over to our blog for our latest SEO tips!