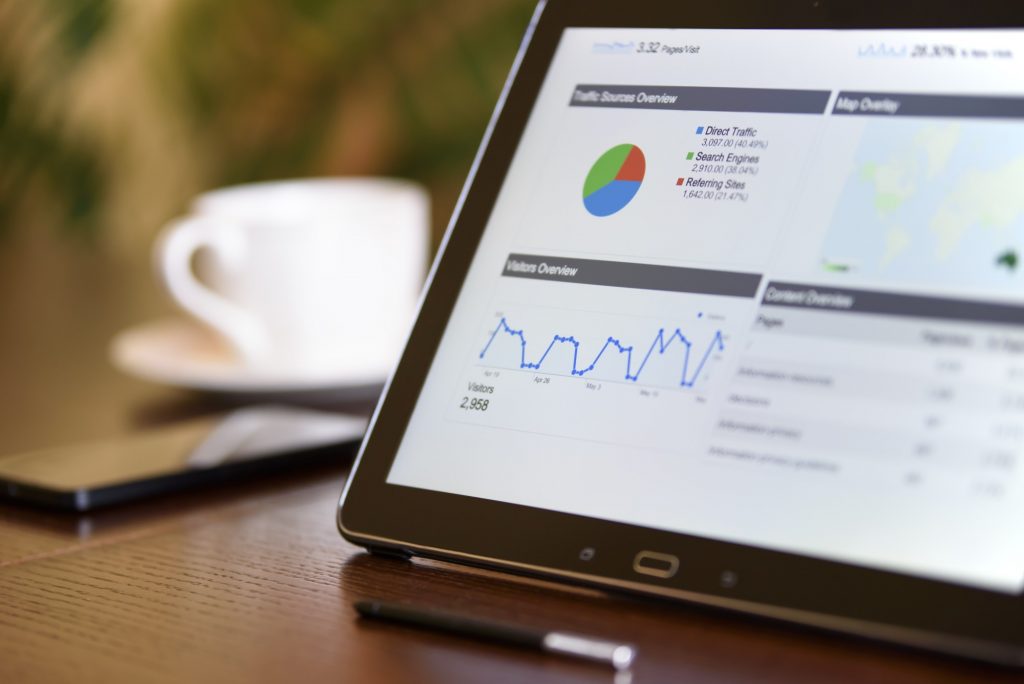 As of 2016, there were more than 480,000 plumbers in the United States. And that number is projected to grow by over 75,000 through 2026. 
Are you a plumber in business for yourself? Then you know it's not always easy standing out in the crowd. 
But there are ways to get your name out there as the local plumber of choice. You need some great tips on plumber marketing. And we've got them for you!
Keep reading for information about the best plumber marketing ideas. 
Start with a Website
These days, if you don't have a website, you're losing customers. Regular phone directories are a thing of the past. An Internet listing alone won't suffice. 
What's the first thing a potential customer does after your name comes up in an Internet search? They go to your website. 
No website? They'll move along to the next plumber who does have a website. A website is crucial when it comes to plumber marketing. 
Your customer wants to know who you are. They want a personal connection when making a decision about who's coming in their home. 
Your website is your public face. Make sure it's secure, loads fast, and is mobile-friendly. 
You need a great logo and a unique selling point featured on the home page. What's a unique selling point? It's the thing that sets you apart from your competitors. 
Make sure your phone number is easy to find on every page of your website. Make the phone number clickable so customers can call right from their smartphone.  
Search Engine Optimization (SEO)
You've probably heard of SEO, but you might not know how important it is to your website. Once your site is up and running, get it optimized for search engines like Google. 
This means using the right tags, meta tags, keywords, and descriptions. It's time-consuming, but SEO is important and drives clients to your website. 
If you're unsure about SEO, hire a professional. The return on investment is high. In the meantime, there are some things you can do on your own. 
What things?
A great way to drive traffic to your website is through a blog.
Use a Blog
A content-rich blog is a perfect way to rank high in organic Internet searches. If you're wondering what to write about, don't panic. 
The best way to drive customers to your blog is by offering valuable content. That's content that helps your customers.
For instance, write a post about unclogging a sink. Your customers appreciate getting some professional advice for free. And when they have a problem they can't fix on their own, they'll remember your company. 
Blog posts don't have to be long. In fact, most people scan blogs more than they read. Write a few sentences and then use video to demonstrate. 
Video blogs, or vlogs, are popular. If you use a little humor, you might even find your post going viral! 
If you're doing a major plumbing renovation for someone, ask if you can feature it on your blog. 
Have a favorite customer? Feature them in a post!
Get Your Google Business Listing
Don't forget to claim your business listing on Google. It's easy and free. When you set up your listing, make sure to include your hours of business and phone number. 
After setting up your listing, you'll receive a postcard from Google. Make sure you follow through with the instructions on the postcard. This is how Google verifies your business listing. 
Social Media
Social media is another great way of marketing your plumbing business. Billions of people are on social media. You can't afford to ignore it. 
Facebook
Facebook has over 1.5 billion active users daily! If you don't have a business Facebook page, you need one now. 
A business Facebook page is free and easy to set up. Whenever you write a blog post, put the link on your Facebook page. 
Instagram
Owned by Facebook, Instagram is another popular social media platform. It's a photo-sharing platform, which means it doesn't require a lot of writing. 
Use good-quality photos of jobs, customers, employees, and anything plumbing related. 
Always be careful with social media. Don't post anything that could be offensive to customers. 
Talk to the Local Home Improvement Store
This is low tech, but it's a great plumber marketing strategy. Get to know the guys and gals that work in the plumbing section of your local home improvement stores. 
Let them know you're a local plumber. Ask them if they have any plumbing questions you could answer. Be friendly and informative. 
Give out business cards. When customers need a referral, they'll know who to recommend. 
Property Managers
Property managers are another great offline resource. Apartment and property managers love having a reliable go-to plumber. 
Bring some donuts by the office and hand out business cards. 
Offer Great Customer Service
Too often, great customer service is an overlooked marketing strategy. 
A customer with a burst pipe wants a person to answer the phone right away. And they want someone who's professional and courteous. 
Always show up on time to your service calls. If something comes up and you can't make it on time, call your customers with a heads up. It's rude and unprofessional to leave people hanging when they have an appointment. 
Remember, a happy customer tells one or two people. A dissatisfied customer tells everyone!
The Best Plumber Marketing Strategies
There are lots of plumbers out there, so stand out with the best plumber marketing strategies. 
Start with a great website. Make it easy to navigate and clutter-free. Use good SEO strategies, including a blog. 
Get your Google business listing. And don't ignore the bigger social media platforms like Facebook and Instagram. 
Also, don't forget to take your plumber marketing offline with real-world networking. Visit home improvement stores and apartment and property managers. 
Always give great customer service. Clients remember people who treat them well, and referrals are a big part of your business. 
If you're having trouble with SEO, check out all our free web tools here!