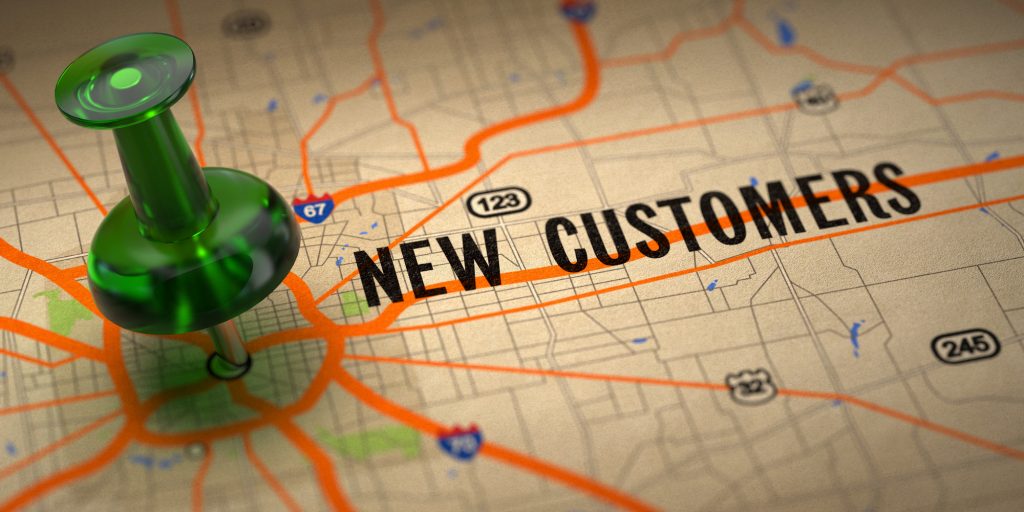 So you've started a new business, found your target audience, and collected a small customer base. But if you want to expand and increase your sales, you have to capture the attention of more customers.
You might be wondering how to find customers in the first place. If you adjust your marketing strategy and implement a few changes, you can bring in new business even without a huge budget.
Keep reading to discover seven proven tips that will help you get new clients and boost your business.
1. Switch Your Pitch
If your marketing pitch isn't cutting it anymore, don't be afraid to switch up your message. You want to have a targeted audience in mind, but your focus may be too narrow.
Adjust your strategy and try a new approach. Mention different features of your product or look at the language you're using. Is your message powerful enough to reach new customers?
Focus on building trust and emphasizing points that other customers like about your product or service. Be open and friendly when you approach new customers either online or in person.
Another thing to consider is how you're marketing yourself online. Make sure you market your blog to create more traffic and attract new clients to your website.
2. Invest in Great Customer Service
Wondering how to attract more customers to your business? Upgrade or add a customer support team.
Investing in a technical support system allows you to focus on your business. Let a professional team take care of your valued customers. Besides, even with FAQs and support guides, sometimes a matter can only be solved by talking to a real person.
Not only do you connect with your customers, but you're also creating good experiences. And when customers have fantastic experiences, they're more likely to write positive reviews.
Good reviews boost your business' reputation, and in turn, lead to more customers finding out about your company.
Learn more about how investing in technical support can help your business and earn you more customers.
3. Expand Your Network
Reach out to new contacts and expand your network to reach even more new customers. The larger your network is, the better chance you have for success.
The quality of your contacts matters. Attend business and networking events to find new partners. Co-market with individuals involved in your industry or join lead referral groups.
4. Don't Skip the Call-to-Action
A call-to-action (CTA) is essential in any marketing campaign. A CTA hooks new readers and encourages them to stick around.
Add a call-to-action to your blog posts and all other marketing material you send out. Make sure that your CTA uses strong action words and make it convincing.
Place a CTA somewhere where it's easy to see, drawing visual focus. This way, if someone stumbles across your website by chance they know where to go to learn more.
Where Should You Use a CTA?
Blog posts
Social media posts
Newsletters
Marketing Emails
Website
You can use more than one CTA. In fact, place CTAs on each page of your website for more conversions. You want to encourage as much engagement as possible.
Place your CTAs in headers, in the side panels, and at the bottom of each page or post. Use color to attract the line of sight. Colors impact emotions and feelings, so use attention-grabbing colors for the best effect.
5. Use Free Trials
Wondering how to get more customers the easy way? Offer them something for free.
Customers are more likely to pay for and subscribe to your services if they can try them out first. Make your free trial offer clear and engaging so customers are tempted to give it a try. With nothing to lose, they're more likely to sign up.
People are also more willing to pay to keep something that they already have. This is called the endowment effect, and it's the reason free trials are so successful. Even if a customer only signed up a few days ago, they're more likely to stick around and pay to keep your service.
6. Try Different Forms of Advertising
If you're wondering how to get customers through advertising, switch up your strategy. Online advertising isn't the only form of promotion you should be using. Use different types of advertising to reach out to new clients.
Here are a few ideas to get you started:
TV Ads
While this method of advertising can be expensive, it is effective. Do you have a professional lawn care service? Advertise it locally with a commercial to connect to customers in your area.
Make sure your commercial is professional and appealing. Avoid cheesy music and over-the-top theatrics. Make your message clear and concise.
Newspapers
You can write about your business in a local newspaper ad to reach even more people in your area. The cost depends on a number of factors such as the circulation size of the paper and the color of your ad.
Newspapers also often have digital versions that people can view if they subscribe, so you can reach even more readers.
Radio and Podcasts
Whether it's on a daily commute or relaxing at home, many people still listen to the radio. Local businesses are often promoted on commercials that run between 30-60 seconds long.
Podcasts are another way you can promote your business. According to data from Podcast Insights, there are currently over 630,000 podcasts. Find a popular podcast that aligns with your business and ask them to do an ad for you.
7. Attend a Trade Show
Trade shows are an easy way to meet new connections and talk to new customers face-to-face. Use a giveaway to collect contact information or give out freebies with your business information on the back.
Even if you don't get a booth for yourself, you can share one with someone else. Not only is this a great opportunity to form a new connection, but you can also split the cost of the booth.
Get New Clients and Boost Your Business
You don't need a massive budget to attract new customers and get new clients. Even with a small marketing budget, you can use these strategies to expand your customer base and grow your revenue.
Start by examining your marketing message and begin adding CTAs to your posts. Reach out and form new connections and don't be afraid to try co-marketing.
For even more help attracting customers, check out our best and worst practices for creating a high-traffic website. And if you have any questions about our SEO tools, contact us and let us know.