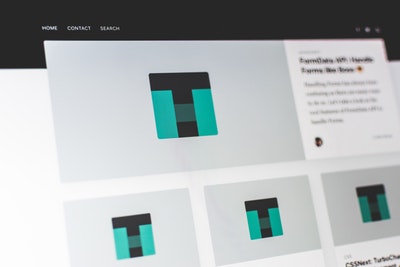 Did you know that 380 new websites get published every minute? That's a staggering six new websites every second!
What does this have to do with you and your slice of virtual real estate? The truth is that unless you're using the best and most recent SEO practices, no one will ever find your site.
There are countless articles about SEO out there, but many of them are too technical for beginners. If you're just starting out, what do you need to know about SEO basics?
Here are 6 easy-to-understand tips for search engine optimization for dummies.
1. Speed up Your Site
How quickly (or slowly) your website loads is onnearly 50% of userse of the most important factors in SEO.
Not only does Google reward fast-loading sites (and punish slow ones), but visitors won't hang around long waiting for your homepage to load. In fact, nearly 50% of users will exit your site if it takes longer than 2 seconds to load!
You can have the best content on the web, but it won't matter if your site is too slow. To speed things up, get rid of anything non-essential like sidebars, widgets, large media files.
You should also get deactivate any plug-ins that you no longer use or never used in the first place. And speaking of plug-ins, be sure to activate one that helps to optimize your site speed.
2. Choose the Right Keywords
What are your most profitable keywords right now? Do you know? How often do you monitor and update them?
If you're scratching your head, it's time to do some keyword research. There are lots of free tools you can use to research the most popular keywords in your field (medical SEO, restaurant SEO, etc).
Start with broad keywords and gradually narrow your focus. Specific longtail keywords should be your goal, as it's easier to rank for specific keywords than vague ones.
As an example, let's say you sell jewelry online. You'll never rank #1 for vague terms like "jewelry" – there's too much competition.
Some longtail keywords you might consider could be:
Buy women's silver jewelry online
Unique men's platinum rings
Cheap fashion necklaces for women
Do you see the difference? If you're not sure where to start, try a free website ranking report.
3. Use Those Keywords Correctly
Now that you've identified the best keywords for your site, you need to use them correctly.
The quickest way to annoy Google (and ruin your SEO) is to overstuff those keywords in every page on your site. This could get you labeled as a spammer or, even worse, get your site blacklisted.
Instead, learn where and how to use keywords effectively. The top spots for keyword placement are:
Page or post titles
Subheadings
URLs
Image tags
Content (body)
Meta descriptions (more on that next)
How many keywords should you use in these areas? Experts recommend a keyword density of somewhere between 0.6%-0.9%. This means that in a 1,000-word post, your keyword should appear between 6 and 9 times.
4. Fine-Tune Meta Titles and Descriptions
An often overlooked but vitally important part of SEO is your meta title and descriptions.
This is how your site (or a specific page) appears in search engine results.
You don't get much room to work with. Ideal title lengths are 50-60 characters, while your description can be a maximum of 320 characters. Within this tiny margin, you have to provide a compelling reason (keywords included) for users to click on your page.
Sound like a challenge? It is. That's why your meta titles and descriptions need to be crafted as carefully as your full-length content.
This isn't the place to be vague or wordy. Let people know exactly what your site is about, what sets you apart from the rest, and why you deserve their click.
The higher your CTR (click through rate), the more relevant Google thinks your site is. It will reward you in turn with higher rankings in the search results (translation=better SEO).
5. Include Internal and External Links
In the old days of SEO, linking to other pages on your own site was the main focus. While this is still important, it's equally important to have links out to other reputable sites too.
This assures Google that you're a team player and your ultimate goal is to be useful to the reader (not just to promote yourself).
Make sure every page has links back to your most relevant pages (contact, product pages, other blogs posts, etc). You should also link out to other credible websites when appropriate.
Bonus: This increases your odds of getting backlinks to your site, which is another big boost to your SEO!
6. Start a Blog or Vlog
If you don't already have a blog on your site, you're well behind the curve. And considering that 82% of all internet traffic will be video by the year 2021, you might as well get started on videos, too.
The goal of your company's blog (or vlog) is to share valuable, original, and useful information. Don't write the same boring post a million other sites already have – come up with something different!
If you're stuck on original ideas for content, consider some of these:
Charts or infographics
Tutorials or how-to guides
Answers to commonly asked questions
Your opinion on something controversial
Listicles (top 10 this, 5 reasons to do that)
Results of research your company has conducted
The better your content, the more people will share it – and the more exposure your site will receive.
Search Engine Optimization for Dummies: Now You Know
Reading a post on search engine optimization for dummies doesn't mean you're a dummy.
In fact, you now know more about basic SEO than many business owners out there.
Don't let your SEO education end here. There's still so much more you can learn to ensure your website (and your business) is a smashing success.
Click here for our in-depth SEO tutorial which explains more about search engine optimization. Happy optimizing!