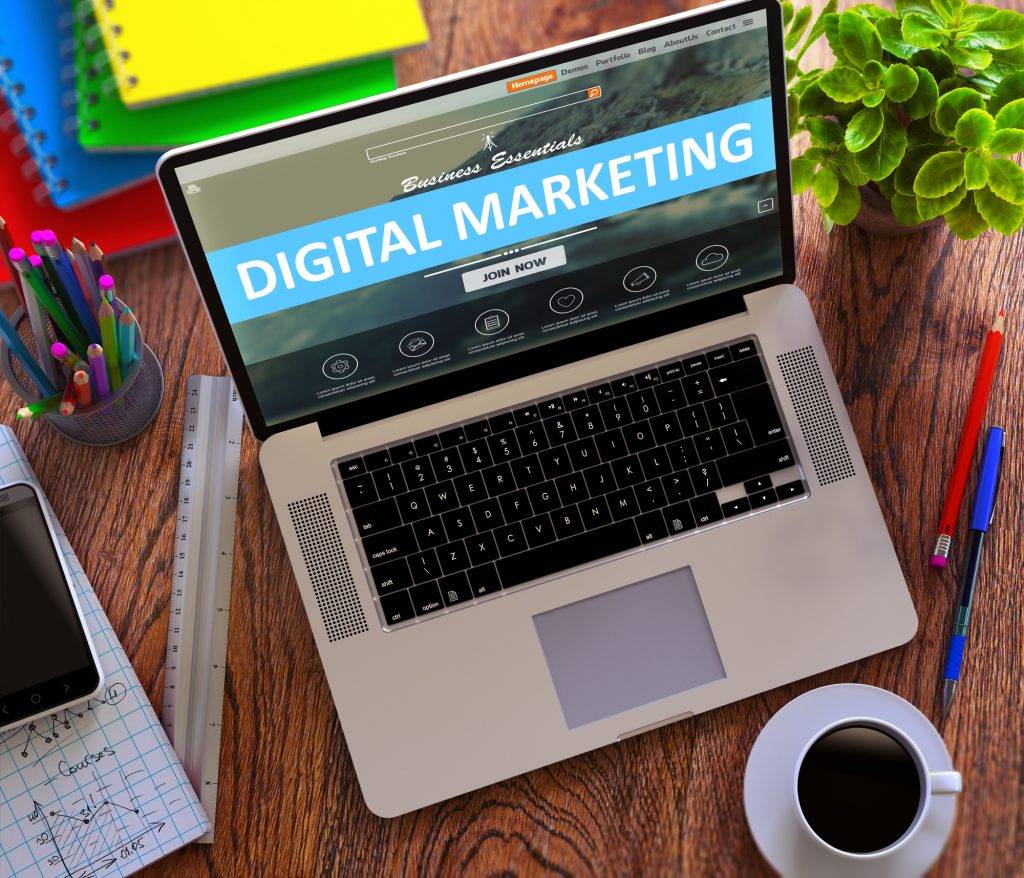 Everything, absolutely everything, is going digital.
Digital books. Digital newspapers. Digital . . . marketing?
We're sure you've realized marketing has gone digital, and you have probably dabbled in it yourself. But is it really that important?
New-age marketing has access to many tools and audiences traditional marketing simply can't reach anymore, which is why digital marketing is expected to grow.
And grow.
We'll explain all the reasons it's more important than you realize. After all, you want to take advantage of it, don't you?
What Do We Mean by "Digital Marketing"?
Digital marketing is promoting brands, items, and services through electronic platforms. The different forms digital marketing encompasses are too many to list, but common ones include the following:
Emailing lists
Search Engine Optimization
Social media promotions
Blogs
If you have a connection to the internet, you have seen digital marketing firsthand.
Why Digitial Marketing Is Uber Important
Adding digital marketing to your company's efforts can make or break your business. Human interactions have largely become digitalized; it's no surprise that marketing followed suit.
However, understanding why this form of marketing is so vital can help your corporation grow.
1. The Power of Social Media
The average adult spends nearly two hours a day on some form of social media. Curious how much time the upcoming generations spend?
Nine hours a day.
If you're cringing, we don't blame you. However, this provides an opportunity for marketers to reach out through the popular social media sites.
Web 2.0 technologies alone (which saw a transformation from static web pages to dynamic ones) provided the foundations for relationship-based marketing.
However, our present time is indicative of what has been coined the Executable Web. Customers are empowered enough to search for information and products themselves, and business-consumer relationships are fostered through personalization, behavioral advertising, and intelligent searches.
Social media makes the Executable Web easy to navigate and effective at sparking a conversation, encouraging brand awareness and piquing interest.
In fact, one study discovered 82% of managers said a digital presence improved internal and external relationships.
2. Build Brand Reputation
Sure, a nice solid customer base is a good thing. But a successful company will always try to expand its audience base.
Digital marketing can also help with this. When you reach out to customers through social media, they tell their peers. And when you have a positive presence in the digital world, you increase your brand reputation.
Any businessman can tell you how important online reviews are nowadays. In fact, 88% of customers will trust online reviews as if a friend told them, and almost all customers use reviews to dictate buying choices.
Regardless of whether it's through social media or email lists, digital marketing reaches out to customers and builds your reputation.
3. Increase SEO
Search Engine Optimization is more important than ever before. It determines where your site will rank when a consumer enters in a phrase in a search engine.
Again, digital marketing comes to the rescue.
Through digital marketing data, professionals can monitor rankings, site visits, click rates and more. Further, digital marketing can optimize sites for your SEO ranking, making your company pop up on the first page in popular searches. If you're interested in ways to accomplish this, read more here.
And lest you think this is something you could do yourself, consider again. SEO algorithms, the complex equations that determine how a site ranks, are constantly changing. Digital marketers know the recent changes and can adapt your site and marketing efforts to meet the new requirements.
4. Reach Online Shoppers
In 2016, the Pew Research Center found that 8 in 10 Americans shop online. This new habit has resulted in 46% of department store jobs vanishing since 2000.
If you want to sell your products and services, speaking face-to-face simply won't do it. You need digital marketing.
Ads, promotions and weekly emails are all excellent ways to reach online customers and encourage them to do business with you.
5. Save Money
Digital marketing is cost-effective, not to mention eco-friendly. Since almost all startups are self-funded, inexpensive forms of advertising are priceless additions to a company.
Creating a blog, integrating videos and optimizing your company for local searches are all cost-effective ways to market. Many types of digital marketing can even be completed for free.
If you don't believe it's that much cheaper, consider this: after the 2007 to 2008 financial crisis, many banks turned to digital marketing to cut costs.
6. Conversion
As A. Daji and A. Chirca from the University of Brasov point out, "While online channels usually imply lower costs than traditional channels, their major strength is measurability."
Using digital marketing analytics, companies can continually alter their campaigns and efforts based on findings. Once something is found to increase sales, it's easy to track its progress and implementation.
And it's really effective. Inbound strategies involving onsite and offsite SEO coupled with blogging have a conversion rate of 3.82%. Paid online marketing has a conversion rate of 2.98%.
7. Mobile
Approximately 95% of Americans own a cellphone, and 1 in 5 utilize their cell as their primary means for the internet.
Mobile digital marketing caters to the American population, which largely expects everything to work just as well on their phones as it does on a computer or laptop. While this would be wonderful for every businessman on the planet, it doesn't quite work like this.
What may appear fine on a desktop won't on a mobile device unless it is created to be mobile-friendly, and since mobile searches and internet usage has now passed beyond desktop uses, it's more important than ever that businesses employ digital marketing.
Knowing what to include to better reach this audience is half of a digital marketer's job. They understand the lean towards videos, infographics, and images rather than long paragraphs and dull sites.
To reach this audience (and it's a large audience), digital marketing must be employed.
Are You Ready to Go Digital?
This is not an exhaustive list. Digital marketing has so many perks entire books have been written on the subject.
When used correctly, digital marketing can create leads, heighten conversion rates and make your company overall more successful.
So let's go digital.
But you don't have to do it alone. At Webconfs.com, we have all the tools and articles necessary to get your site at the top of the rankings. We even provide you with a list of recommended providers.
If you think digital marketing is big news, you should read our article about website speed and search rankings.
Get digitalizing and watch the customers and revenue grow.