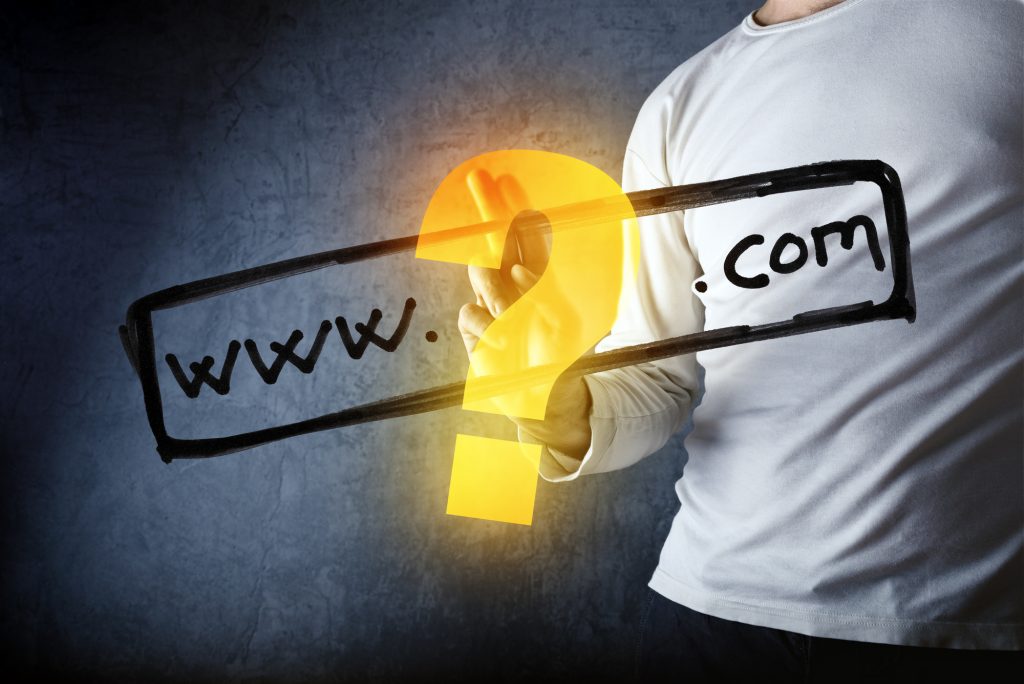 Congratulations! You've just bought an awesome domain name for your website. Now you just need to figure out how you're going to transfer your website to the new domain, without losing your valuable SEO rankings.
Fortunately, this isn't too difficult.
Keep reading and you'll learn how to change a domain name, without having to surrender your existing rankings. Put what you learn into action, and it won't be long before you're able to enjoy your new domain.
Let's begin!
Audit the Existing Links Coming to Your Site
Firstly, you'll want to audit all of the links coming to your site. You'll want to pay special attention to the links that are coming from high-profile websites.
This step is important because you can reach out to the websites hosting these links, once you've changed your domain name. You can ask the webmasters that you want the links to be updated so that your new domain is now used.
Whilst you can always set up a redirect, this approach can work very well. That is because it removes a lot of the uncertainty that might come as a result of using a redirect.
There is a wide range of tools that will help you find out which websites are linking to you.
Perhaps one of the best tools is the Moz Open Site Explorer. This tool is free to use and can help you get the job done with relative ease. Keep in mind that there are other tools you can use too. Sometimes you will need to sign up for a trial in order to use the tool in question.
Though you might have to pay for this trial, the money spent is worth it. Without such tools, you would find it difficult to track all of the websites linking to your site. Set a reminder on your phone to cancel the trial, so you do not end up paying full price.
Use a 301 Redirect
One of the most popular approaches to this problem is using something known as a 301 redirect. In fact, this method is often recommended by people of authority that work at Google.
If you're not technically minded, something such as a 301 redirect can sound like something from another language. But the concept is not too tricky to understand. Essentially, what you're doing with a 301 redirect, is editing a file on the original server, of which redirects links to the new server.
This is helpful because this method is recognized by major search engines such as Google.
You will need to make sure the 301 redirect is in place for as long as you want the SEO benefits to be passed along. That's why it can be a good idea to reach out to webmasters, to ask them to update their old links. This can reduce your reliance on something like a 301 redirect, which might go wrong.
If you need help setting up a 301 redirect, you can speak to a freelancer. Try to find someone who has web development experience alongside SEO experience. They'll understand what you're trying to do and so will know how to get the job done properly.
Alternatively, you may have a business IT team already in place, because you're using a business phone system like Gamma Telecom. In such a situation, consider asking your team for help. Your IT support team will understand how to navigate the technical aspects of a 301 redirect. This can help you save costs associated with hiring a freelancer.
Let Google Know
As you might know, there's a section provided by Google that is dedicated exclusively to webmasters. This section is often called the 'Search Console.' Within this section, you'll want to find a tool called the 'change of address tool.'
Before you use this tool, make sure you've migrated your site to the new domain already. This'll help prevent any confusion and errors when Google crawls the new domain name. You also want to add and verify your new site, within the Search Console, before you submit a change of address request.
You should be able to monitor your search traffic within this section. If you notice that there is something seriously amiss with your results, make sure you've set up your redirects properly. Also double check the domain you've used to ensure it's correct.
Run a Paid Traffic Campaign
This doesn't relate directly to SEO, but it is something you should think about. If your new domain name radically changes the name of your business/brand you will want to make it easy for people to find you if they're unaware of the change.
The easiest way to do this is by running an AdWords PPC campaign, that targets terms related to your old domain name. A lot of people find websites using search engines like Google. By running PPC ads related to your old domain, you will be able to get the attention of people searching for your brand. You will then be able to redirect these people to your new website.
Such campaigns tend to be quite affordable because you're not targeting competitive terms. Just make sure you use an 'exact match' setting when setting up your ads. This will prevent a situation where you're bidding on terms that are not relevant.
The amount of time you will need to run such a campaign is going to vary. If you find that your campaigns are slowly reducing, in regards to how much ads are being clicked, it's a sign people are aware of your new brand. But if the clicks are still significant after a few months, you'll likely need to keep on running the campaign.
Do You Know How to Change a Domain Name and Protect SEO?
If you have a new domain name, you might be worried about how you can protect your SEO rankings when migrating your site to the new domain.
In this post, we've taken a look at some of the things you can do to help you get the job done. You need to audit your existing links before you change a domain name. You also want to think about setting up a 301 redirect.
Aside from SEO, it also helps to run a paid ads campaign. This will ensure people searching for your old site, via Google, are made aware of your new site.
Interested in monitoring keyword density? Use this tool to help you!