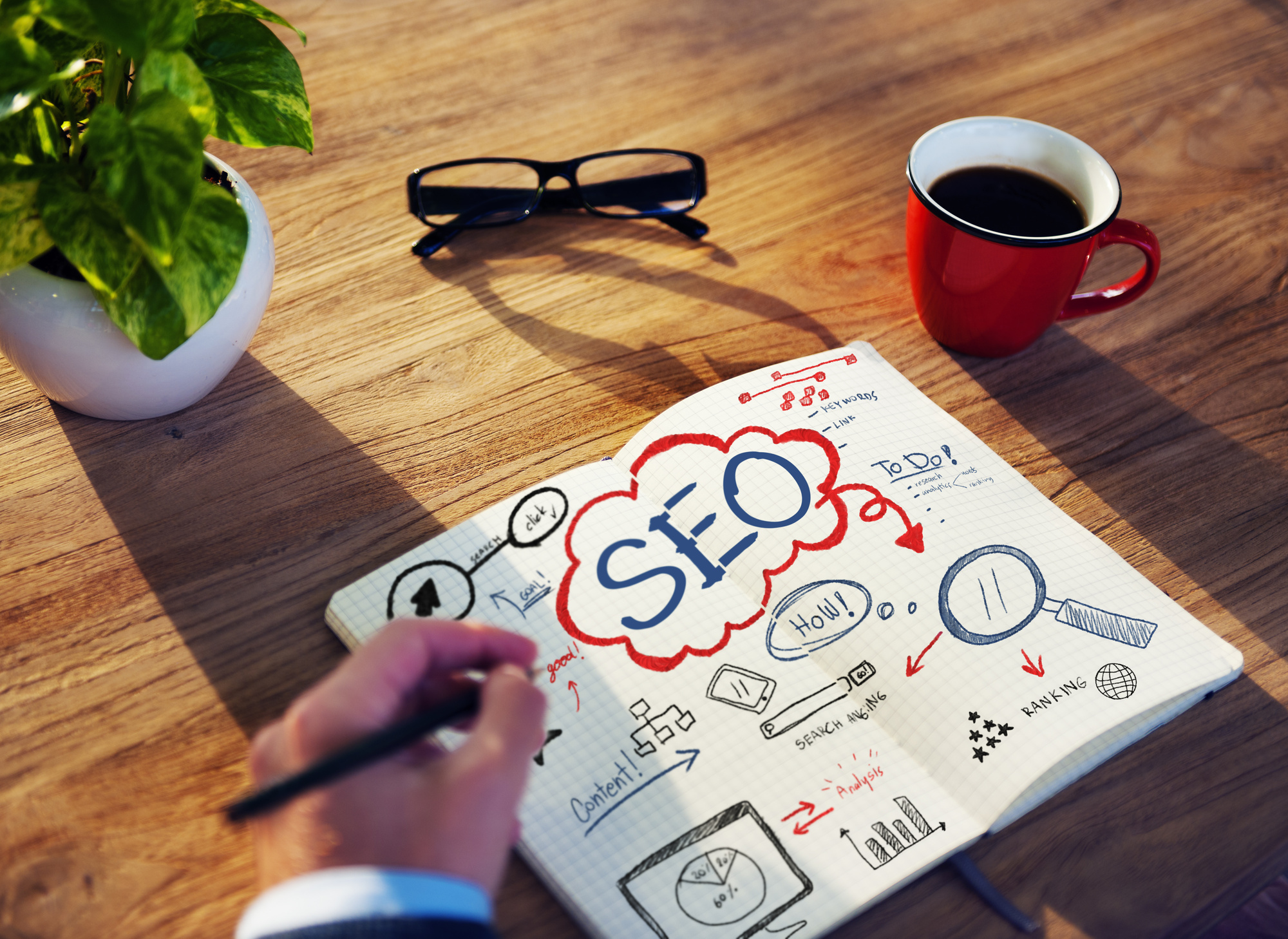 Can't remember the last time you updated your website?
Do you frequently tweak your website, have a solid SEO strategy, and implement keywords into your content — but still aren't seeing much of a difference in your web traffic?
Do you just feel like you've fallen behind when it comes to knowing the latest trends in SEO?
If so, then you need to keep reading this post.
In it, we're telling you everything you need to know about the top SEO marketing strategies for 2018.
1. The Rise Of Voice Search
A recent study conducted by the ruler of all search engines, Google, found that about 40% of consumers use voice search.
So, when it comes to the top SEO marketing strategies for 2018, you should expect to see a serious pivot to both voice search and digital assistants.
Thanks to assistants like Alexa, as well as voice search on mobile devices, it's crucial to begin to do a deep dive into discovering the difference between the phrases people type into search engines vs. how they speak to a digital assistant.
This means that you'll need to start using more longtail keywords — AKA, phrases that are over five words in length — to mimic a user's natural speech patterns.
How else can you optimize your content for voice search?
Focus on making it into the new "featured snippets" section of SERPs. Essentially, these are short answers to the most common questions asked by voice searchers, which are then read out over the device to the user.
The appear before traditional search engine results, which can help to seriously increase your visitor count and help to keep you on the first page of results for longer.
2. Video Content
It's official — YouTube is now officially the second biggest search engine in the world, ranking (of course) behind only Google.
This means that you'll need to start thinking of SEO marketing strategies that are geared just as much towards video content as traditional blog posts, web content, and social media updates.
First of all, the "sweet spot" for video content is under two minutes.
Additionally, you also need to think about optimizing your video description and title for SEO on YouTube. Your title should contain a keyword, and shouldn't be longer than 60 characters total.
When it comes to writing your description, you have a maximum of 5,000 characters. However, the shorter, the better. Aim to have about 250-300 words total in your description.
Remember that you'll be cut off and users will have to click "see more" if your description is a bit longer, so leave your most important information up front.
Focus on an engaging thumbnail image that makes people want to click on your video. Also, include lots of tags — a minimum of 10 — to help more people connect with your content.
Keep in mind that one of the biggest advantages when it comes to creating video content is the amount of diversity that it offers you.
You can livestream from your office to let consumers see a "typical day" in your workplace and answers questions from users in the moment. You can create a product debut video, to show off features to users that might be more difficult to write about.
You can also create serial videos that keep consumers returning to your page to see what happens next, how-to videos, and much more. The possibilities are endless –so avoid getting into a rut.
3. Adjusting To The Mobile-First Index
When it comes to the most crucial SEO marketing strategies for 2018, perhaps none is more important than creating content that's optimized for the mobile-first world we now live in.
After all, more people now access the Internet from mobile devices than desktop computers.
It's no longer enough to simply have a "mobile-friendly" version of your site. Now, it's all about putting mobile as the priority.
This means that you'll need to increase your focus on local SEO by claiming your Google My Business listing, using location-based keywords, and even including a Google Map in your "Contact" page. Then, you can use your favorite local SEO tools to confirm that everything is good.
4. User Experience Is King
If you really want to succeed in SEO in 2018, you need to stop thinking so much about your "content strategy" and start shifting your focus to finding ways to give users a better overall experience on your site.
After all, the more "useful" Google understands your site to be (through factors such as dwell time and page loading speed) the higher you'll rank in the search engine results.
Make sure that your website is easy to navigate, has intuitive menu options, and even that, especially for mobile users, your buttons and internal pages are easy to click.
Additionally, consider options like personalization and market segmentation to give users a more tailored experience on your website.
Need Help With Additional SEO Marketing Strategies?
We know that it can sometimes feel impossible to keep up with the changes to the Google Algorithm, the latest trends in SEO, and the overall functionality of your website.
While this list of the top SEO marketing strategies for 2018 is certainly a good place to start, it's exactly that: only the beginning.
Need access to the best and most effective SEO tools out there? Looking to find out what is and isn't working on your current site? Want to learn more about how to optimize your website for your specific niche market?
We can help.
Spend some time on our website and blog to discover invaluable tips on how to make your website the best it can be.