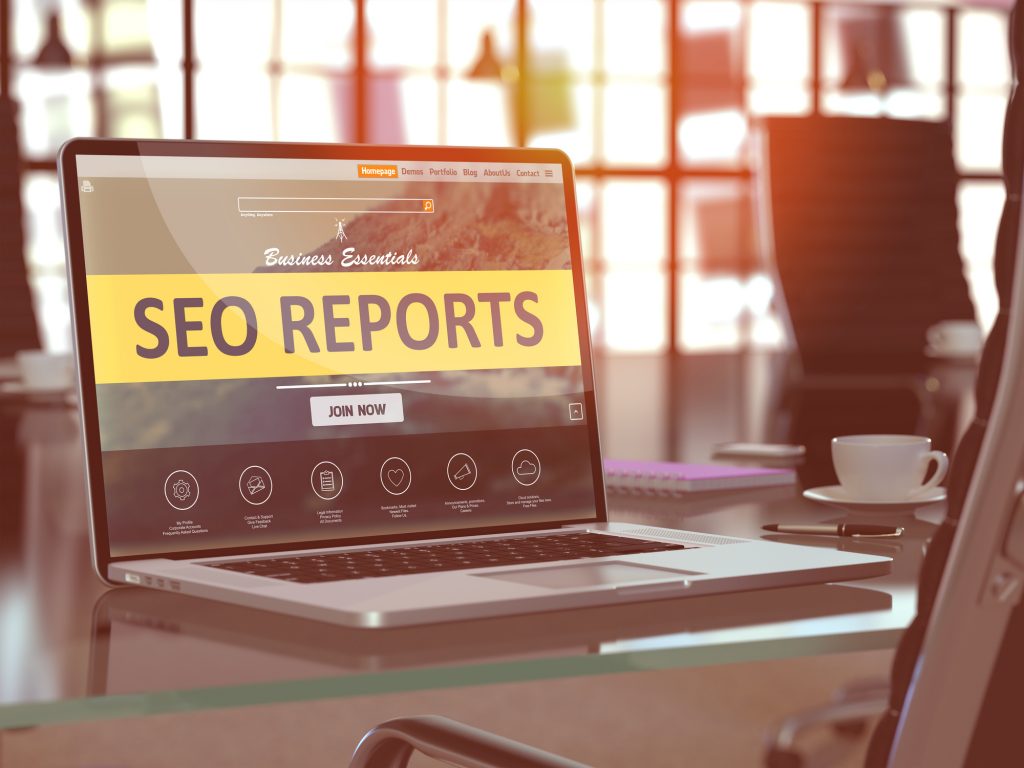 Are you ready to take your SEO campaigns to the next level?
Search Engine Optimization (SEO) is transforming the way we think about digital marketing.
It's quickly becoming the go-to tool for driving site traffic, generating high-quality content, and promoting brand visibility.
But an effective SEO campaign isn't just about optimization. It's important to take charge of SEO reporting tools and strategies so that you can maximize business growth.
Read on for your insight into leveraging your SEO data today.
1. Put It All In One Place
SEO itself is a constantly shifting field. Google is always changing up its algorithms, and it's getting more competitive to achieve a higher search ranking.
Just staying on top of your keywords and local optimization strategy can be tough. When it comes to leveraging SEO reporting, it's important to make your life as easy as possible.
Streamline your SEO reporting by keeping all of your data in one place. This means relying on just one comprehensive reporting tool to present all of the metrics you're keen to follow.
A lot of people get by with Google Analytics. After all, Google is the reason SEO exists, so it seems pretty safe to stick with the origin. If you haven't had a chance to do so yet, head on over there to check out what they offer.
You also can't go wrong with Moz, WebCEO, and ClickMeter.
Other businesses will want to invest in comprehensive reporting tools if they want to assess more advanced metrics and have access to more technical reporting.
Examples of these include SEMrush, Advanced Web Ranking Cloud, and Raven Tools.
Take your time and feel free to shop around for the best organizer. If you're having trouble narrowing it down, look for reporting tools that incorporate all of the metrics you want.
You'll also want to hunt for cost-effective and user-friendly reporting tools. But remember: free doesn't always mean better.
2. Pick the Best Metrics & Discard the Rest
The best way to leverage your SEO reporting in order to scale for company growth is to choose the right metrics. You can't adapt your SEO campaign for maximum success if you aren't paying attention to the right data!
Keep this in mind as you go about analyzing your SEO reports and audits. Start by identifying what is important to you as a business.
Do you care about bounce rates (how many visitors access your site and then immediately leave)? Backlinks? Keywords? The time each visitor, on average, spends on your website?
All of these metrics may be hard to decipher. After all, if they're all there in a reporting tool, doesn't that mean they're naturally important?
Not necessarily. You could, for example, have very little interest in bounce rate because you're primarily interested in how effective your SEO is in getting people to your site.
You may also be less interested in the time that people spend on your site in general.
If you're a service-oriented company like Net Equity, though, you'll be highly interested in conversions, keyword performance, traffic by device, and returning users.
Feel free to discard any metrics that aren't useful for you, depending on what industry you're a part of.
Whatever reporting tool you're using, arrange it so that you can always see the metrics you care about most prominently on your dashboard.
3. Create a Keyword Inventory
No matter what reporting tool you use to measure your SEO campaign performance, it's always important to inspect your keywords.
Some people like to perform regular keyword audits as part of their DIY SEO reporting. This is great–if you're already doing this, don't stop now.
But you'll also want to create a keyword inventory so that you can keep track of the phrases and words you're using at all times.
Certain tools will enable you to plan your keywords based on what's competitive. Using the SEMrush Keyword Magic tool, for example, you can find the best terms for SEO by searching local and global keywords, intent modifiers, and geographic modifiers.
4. Generate Monthly Reports
Regardless of what reporting platform you're relying on, it's essential to keep records of monthly (or even weekly) SEO performance.
Consistent reports will give you a birds-eye view of annual SEO performance so that you can adapt your strategies accordingly.
They're also ideal for distributing to marketing teams and partners for strategizing sessions.
You can easily generate monthly custom reports through Google Analytics. These reports save easily to your browser.
Make sure you customize reports to reflect the key metrics you're focusing on per quarter or year.
5. Rely on Professionals
At the end of the day, if your head is spinning at the very mention of SEO reporting, you don't have to go it alone. Professionals are available to assist you in all SEO endeavors, including staying on top of SEO reporting.
You may want to invest in expert SEO services, many of which are comprehensive enough to include reporting services. Or you can hire a digital marketing consultant who can help you dive into your SEO reporting effectively.
Professionals can help you take care the most important aspect of reporting: obtain the data in real time and analyze the results with strategy in mind.
Remember, the question you should be asking when analyzing SEO reports isn't necessarily "what." It should be "why"–and then, "How can we change this to reflect what we want?"
How to Leverage SEO Reporting
Your optimization campaigns require a lot of tough work, especially if you're using SEO to stay competitive in your industry. But these campaigns require diligence and consistent analysis to stay successful.
When it comes to SEO reports, it's important to keep all of your data in one place. Choose one reporting tool such as Google Analytics to present essential metrics.
Feel free to discard metrics that aren't useful, and don't be afraid to resort to professional assistance if needed.
Ready to get a head start on your SEO reporting? Check out our free alternative to Google's Keyword Planner now.