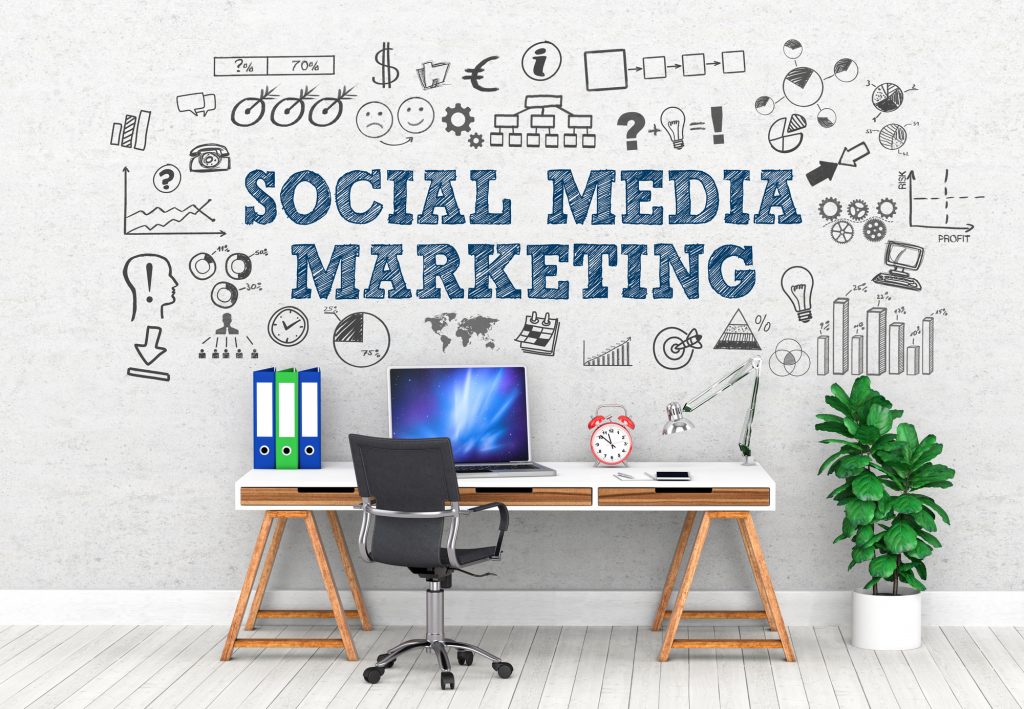 When the concept of a social media marketing campaign emerged over a decade ago, businesses had to start from scratch in learning how to capitalize on it. Being the newest part of the digital marketing mix, there were no how-to guides, best practices, tips and tricks, or case studies to follow.
Fast forward to today, where there are seemingly infinite resources on how to craft a standout social media marketing campaign. The problem now, however, is learning how to put the pieces together to create the big picture.
It takes well-thought strategy to craft an effective social media campaign your followers will not only notice, but also act upon. These seven tips can help you get the most out of your next campaign.
Focus on Networks that Build Value
There are more social networks out there than you can count on your fingers, which makes it hard to choose the right ones.
There isn't a one-size-fits-all strategy when it comes to choosing social media networks. Just because a platform has the most users doesn't mean it's the best choice for your marketing.
For example, Facebook and Twitter offer versatility and growing user bases. YouTube is all about video. Instagram and Pinterest are largely visual.
They each feature their own unique benefits, but you might not need to share your stuff on all of them.
Think about which platforms serve at the watering hole for your target audience. What are you trying to achieve with social media marketing?
Finally, decide which platform(s) will help you reach your audience and your objectives. If you feel that having multiple social profiles is a must, think about how much time and money you'll need to invest to do each one justice.
Solve Real Challenges
Memes, quotes, infographics, how-to videos–there are seemingly infinite things businesses have posted on social media.
While posting things people like can help boost engagement, posting something of value can help you earn conversions.
Consider how you can solve real challenges, such as answering common questions or showing how to do something. When you're able to show your authority on a subject, people will often look to you when they help again.
This is an easy way to build trust along with your brand image.
Identify Potential Risks and Pitfalls
A social media marketing campaign can cause more harm than good if not executed correctly. Broken links, typos, and poorly timed references can all reflect badly on a brand and diminish its authority.
These sound like minor mistakes, but they do happen. Even some of the biggest names in social media aren't immune to such incidents.
For example, the delicious dessert brand Entenmann's caught flack for their #notguilty hashtag regarding their tasty donuts. It seems harmless at first, but the tweet went live on the same day Casey Anthony was found not guilty of murder or manslaughter.
A little forethought can go a long way in supporting your social media marketing campaign. Before you post, have an extra set of eyes review your content to make sure you're saying what you think you're saying, and nothing more.
Establish and Monitor the Right Metrics
If you're using built-in analytics, you might be surprised at just how many different things you can measure. You also might be surprised to learn these metrics might not be painting the right picture for your brand.
Things like shares, likes, and clicks don't necessarily mean your marketing is working (unless those were your original goals). Rather, think about what those engagement metrics should ultimately mean for your business.
For example, each share simply means that someone saw your post and added it to their timeline. That doesn't mean they made a purchase. It doesn't indicate they are loyal to your brand.
Things like timing, images, calls-to-action, and other elements can also affect how and why users engage with your social media marketing campaign.
Rather than focusing on vanity metrics, dig deeper into which metrics will show how well your marketing is meeting your goals.
Scope Out Your Competitors
Social media offers a clear viewing window to check up on what your competition is doing. It's important to keep your finger on their pulse, but don't think you need to copy everything they're doing.
If you want to learn from your competitors rather than develop a me-too strategy, use them to identify gaps and weaknesses.
If you notice areas where your competitors are deficient, examine your own plan to see if you share those weaknesses. Find their flaws and strategize on how you can do it better.
Seek Business Opportunities through Social Media
One of the biggest benefits of a social media marketing campaign is hearing what your customers are saying about your brand. If you look for it, you can find valuable marketing fuel to propel you toward your goals.
For example, look at the language your followers use when talking about your brand. Their conversations can inspire hashtags, keywords for SEO, and other useful ideas.
Social media mentions shouldn't be taken lightly. Think about it: how many of the brands you use do you sing praises of on your personal channels?
If people are speaking highly of you on social media, it's a good indicator they're among your elite group of customers. Gauge who your biggest fans are and foster your relationship with them.
Let the Pros Create Your Social Media Marketing Campaign
It's not uncommon for companies to outsource their social media marketing to industry professionals. By partnering with someone skilled in all things social media, they can help you better leverage each platform to get the results you expect.
There are some companies who dabble only in content creation for a social media marketing campaign. Or, you could opt for a full-service marketing company, like Inner Spark Creative, that offers additional services like branding, strategy, and SEO.
True, outsourcing will add another line item to your budget. However, you should realize it can be more cost-effective to let the pros do it for you. You'll save time and money in-house by freeing up your staff for other things. Plus, you stand to get better results with a professional's touch.
In Closing
The one constant in social media is that the rules are ever-evolving. Once you feel like you've mastered social media marketing, your work still isn't done.
Keep learning, discovering, and doing, and the results will show for themselves.
For more resources on how to make an impact with content, check out our SEO tips and tricks.