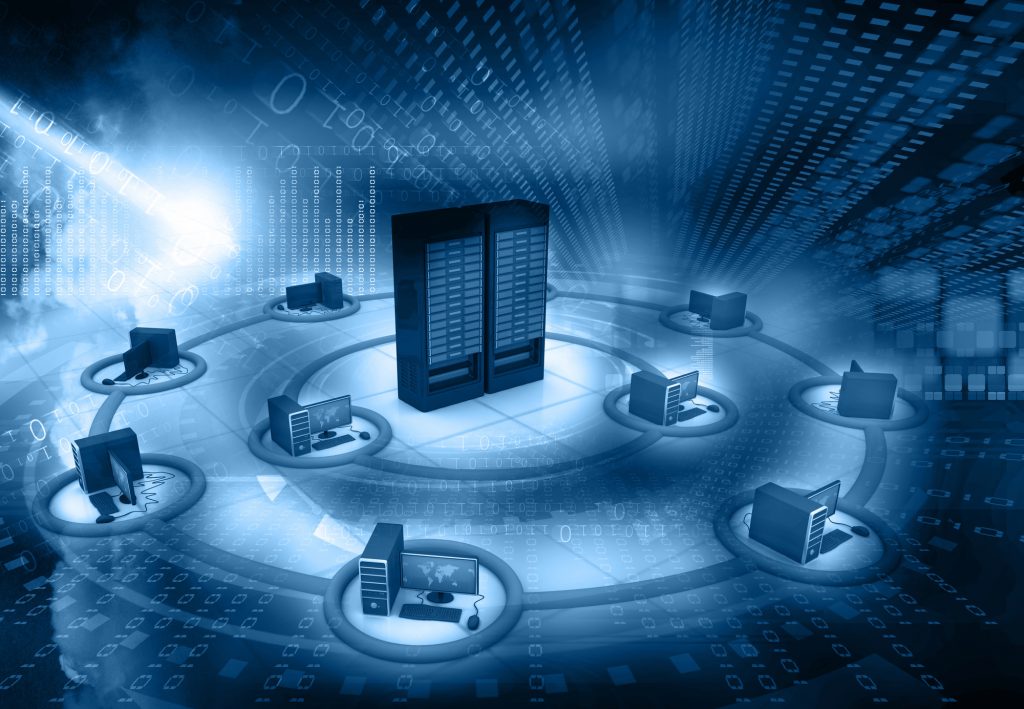 Web hosting is necessary for any business, but it can be a little difficult to understand. Different kinds of businesses require different aspects when trying to create a great website. Other factors come to mind, such as UI and UX.
No need to fret — there are different kinds of web hosting types, but they're all simple to understand. The true challenge is understanding the ins and outs and knowing what you need from your website.
When you launch your own site, you're often prompted to choose a web host or a hosting type. Your web designer can help you with this process. If you prefer the DIY method, read on to find the different types of web hosting.
Shared Hosting
This is website hosting on a shared server. Lots of bloggers and small business owners choose these types of web hosting because it's very cheap.
However, this option could be bad on UX. Your website achieves great SEO quality when your website runs fast. Since you're sharing your server, this could slow down your website.
Websites that host other websites attached to the main website have used this hosting platform.
These different websites could overlap each other; if one website does better than the others, it could decrease the performance of the other sites on the server.
This is one of the most common and popular hosting options. It's cheap ($5-$10 a month) and is perfect if you're utilizing the server for simple purposes.
This is a cheap and simple option if you're just starting a website, won't be using it often, or are running a small blog.
If you expect you'll be getting a lot of extensive use from your website, opt for a high-quality host.
Reseller Hosting
Do you believe you'll resell your web hosting to your customers? Then opt for this type of web hosting.
Even if you don't plan on selling your hosting, this option is perfect for those who want to customize their hosting package.
With this package, you're given your choice of bandwidth and space options. There's a reseller admin tool which lets you choose the hosting features you want.
If you opt for this hosting platform, you'll probably see cPanel and WHM. cPanel lets customers customize their UX on your website and WHM helps resellers manage their customers.
There are other customer service perks, including invoicing tools and billing software. Reseller hosting comes with other benefits, such as:
Free Website Templates
White Label Tech Support
Private Name Servers
However, this server is pretty complex. With all of the features, it's recommended for those who understand their website, web design, and other features.
If your website is starting out, sign up for a simple hosting platform such as a shared server, and learn website tools before upgrading to this server.
Cloud Hosting
Out of all the types of web hosting, cloud hosting is becoming more common because of its convenience.
Instead of storing your files in a storage space, such as your RAM or an external hard drive, you're storing it in the 'cloud.' The cloud is a virtual storage system and is being utilized by various types of businesses.
The cloud also works for web hosting. Since cloud hosting is virtual, cloud hosting is a lot cheaper than traditional types web hosting.
You receive the same features of regular types of web hosting, such as choosing the main user and the ability to enable multiple users to edit.
To explain it simply, you're on one giant server. You have hundreds of individuals on this same server. When you need to increase your bandwidth, you just add more hardware.
Since you're using a virtual storage and not a physical one, it makes extra space affordable.
Cloud hosting is perfect for websites that receive a lot of traffic. Because of the giant server, cloud-based servers are able to accommodate a lot of traffic without the website slowing down.
This is usually the hosting platform most companies use as an upgrade. The pricing structure is flexible, you can use a copious amount of storage, and you don't have to worry about your website slowing down.
Dedicated Hosting
What is a dedicated server? This is by far one of the best hosting platforms for websites of all industries. However, it's one of the most expensive.
This hosting platform gives each user their own personal server for their website or blog. Rather than sharing a server, these personal server platforms speed up the website.
Since this option is pretty pricey, it's not recommended for new websites. If your website and company are established, gaining about 100,000 visits per month, this is the best option.
Virtual Private Server (VPS) Hosting
This is similar to cloud hosting. Each user is given their own resources and the server is split into different sections. Unlike a lot of shared servers, VPS hosting allows each server to not interfere or overlap with each other.
There's a lot of managing benefits from VPS hosting: not one user can hog up all of the server bandwidth, each user has a dedicated amount of space, and this all leads to a faster website.
Before you fully upgrade to a dedicated server, most companies opt for a VPS server.
You get many of the same benefits of cloud hosting, such as large storage space. You also get the perks of a dedicated server, such as accommodating large website traffic and website speed.
Now You Understand the Different Types of Web Hosting
There are many factors to consider when getting your first website: how many monthly visitors your website gets, how long your website has been active, your budget, and other personal preferences.
Shared servers are perfect for beginners, but you may find it useful to opt for an advanced web hosting option.
The best factor to remember is utilizing a web hosting platform that works best for you. Website hosting is becoming more accessible and the technology is improving. It's easy to find a server that satisfied you.
If you have more website questions, take a look at our resources.