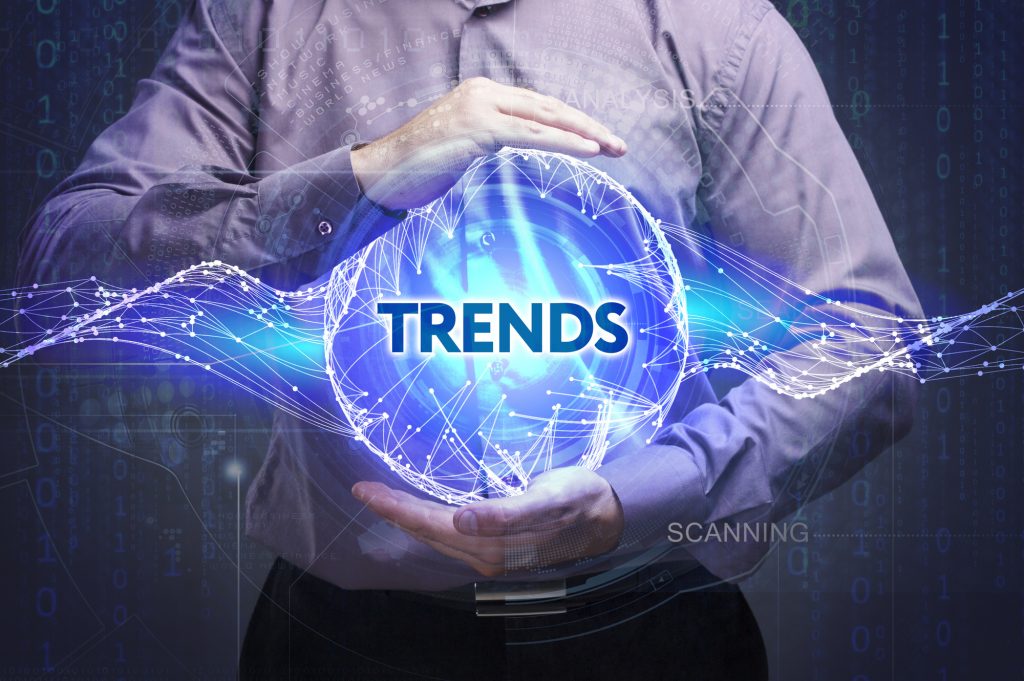 When it comes to digital marketing, even the professionals can barely keep up. But that doesn't mean you should just throw in the towel.
It also doesn't mean that breaking your budget is the only way to ensure your marketing efforts work. There are solutions that are easy.
And there are solutions that only cost you some time and effort.
We're sharing with you the top 10 digital marketing trends to help your clinic site rank.
1. Create Great Content
People are visiting your clinic's website because they're looking for information. You're the experts.
Which means you have a ton of information to share with people. If you're feeling stuck, take note of the questions most of your clients are asking.
Then write a blog about it. The more content you share, the more likely you'll start ranking higher on search engines.
You'll also start receiving more traffic from your clients.
While content is great, most people learn visually. Photos help people remember the content more.
Don't forget to write content consistently so people keep coming back.
2. Be Social
Write more for your audience than search engines. You want to make sure your content is shared by others.
Place social media share buttons on your page. Have a page for your clinic on the social media sites your clients are most likely to belong to.
But social media is also easy because it doesn't have to take up a lot of your time. You can start a campaign that automatically sends out whatever content you want it to in a timely manner.
Don't forget to add photos and videos to social media. Videos are very popular in digital marketing trends.
Take videos of fundraisers. Have the guests share why contributing to your clinic is so important to them. Or, do a live video where you answer frequently asked questions.
3. Consider Paid Advertising on Social Media
Social media ranks high among digital marketing trends. It's extremely easy to advertise on social media.
It's also extremely affordable. You can invest in a Facebook advertising campaign for as little as $1 per day.
You also can easily find your niche audience and target them. You can find them by interests, geolocation, age, and even gender.
That audience will also be more likely to share your content. This means your marketing budget will go even further.
4. Consider Investing in Marketing Automation
Automating your marketing is a huge time saver. You'll also save money.
Among digital marketing trends, this is one trend that every clinic should use.
Marketing automation helps eliminate human errors. It does so by doing away with the more mundane tasks performed in marketing.
It also sets up a system so that your marketing goes out when and how you want it to. That allows your marketing team time to set up really effective campaigns.
5. Understand the Data
You can't be successful with digital marketing trends without understanding the data.
However, if you're going to invest in marketing automation or any marketing campaign, you must understand the data.
Without knowledge of your analytics and data, you won't know which campaigns are successful. Nor will you understand how to fix the campaigns that aren't successful.
This means a lot of time and money out the window.
6. Use Mobile Marketing
Mobile marketing is on the rise. 82% of smartphone users say they use their phone to do research before making a purchase.
They also do the same before heading to a restaurant. They'll even use it to find the nearest clinic.
Make sure your website looks just as great on a laptop or desktop as it does on a mobile phone. As far as digital marketing trends go, this one will only increase in popularity.
7. Form Partnerships
One way to increase your budget and your client base reach is by forming partnerships.
In every partnership, each will come with their own set of strengths and weaknesses. Capitalize on each other's strengths.
Perhaps a bank is happy to become a sponsor for your fundraiser. In return, you're happy to promote their services.
Promote a partner's product by handing them out for free at your clinic.
Agree to put your partner's logo and link to their website on your website to increase their visibility. But only if they agree to do the same for your clinic.
8. Determine Your Best Keywords
Keywords help tremendously with search engine rankings. But keywords are also how people search for you.
Think as though you're the one searching for a clinic like yours. Use those keywords and phrases within your content.
Check out your competition. See what keywords and phrases they're using.
Certain digital marketing trends may come and go, but people are always going to use keywords in order to search for the information they need.
9. Use Great Links
Using internal and external links is one of the most popular digital marketing trends today.
Linking is a way to set yourself up further as an expert if you link to the proper source. Make sure your links go to reliable resources.
If you're a healthcare clinic, using the link "std statistics that will shock you" is a sure way to get people to click on your link.
Choose words that make sense to the information you're sharing. Doing this can help boost your site's rankings.
Don't forget to use internal links. That way, some older information that may not get as much traffic is sure to be seen.
10. Locate and Fix Your Website's Errors
What you don't know about your website can hurt you. Broken links, a slow loading time, and website crawl errors can all hurt your site's visibility.
Google also penalizes you for many of these problems. But many of these problems can also be a turnoff for your clients.
Keep Learning Digital Marketing Trends and More
It might feel hard to keep up with today's digital marketing trends. That's why you shouldn't go it alone.
Keep learning from the best. Our list of the best and worst SEO practices can help you keep your site at the top of the rankings.