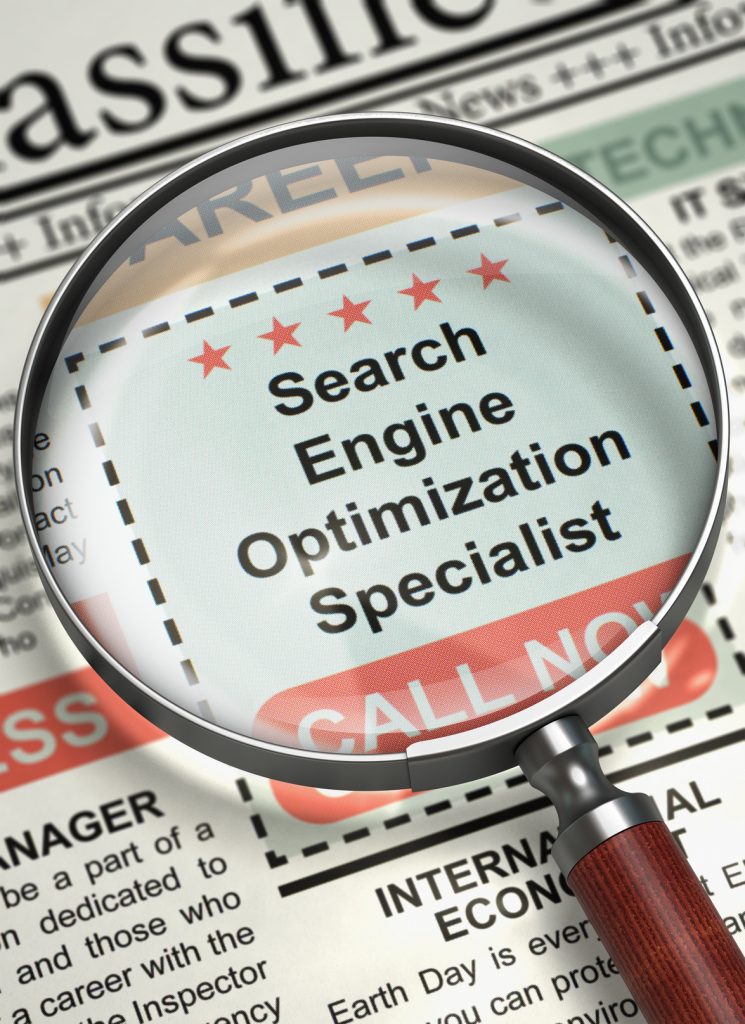 If you run a business, you know that to become successful, you must wear many hats. From finance to IT as well as sales and marketing, it's a lot to learn and sometimes too much to handle.
That's why any good business owner knows when it's time to outsource a specific task or job. Outsourcing means less stress, less time wasted, and most importantly, you're hiring a specialist who knows what they are doing.
When it comes to SEO, outsourcing to a specialist is practically a no-brainer. Because while SEO is easy to learn, it's tough to master. It's like learning to ride a bike and then competing in the Tour de France a week later.
But don't take our word for it. Here are 7 reasons why it's time for you to hire an SEO Specialist.
1. An SEO Specialist Knows What They're Doing
It's a smart idea as a business owner to know and understand each aspect of their business. You have to have a general idea of how to do every job so that you can hire the right people.
But every successful business owner also knows that they should hire someone who is smarter than they are. Hiring smarter, more efficient people is how you grow a really successful business.
Because who has time to keep up with the constant change that is SEO? Nor should an owner be a marketing expert unless they're running a marketing company.
Since keeping up with SEO is practically a full-time job itself, it makes sense to hire an actual expert. Especially because you're busy running an entire business, not just the marketing department.
2. You'll Save Money
Sure, it might be tempting to make yourself the marketing expert. Or even have someone else try to manage it all. After all, if your assistant can handle the phones, they can probably manage your marketing efforts too, right?
Wrong. When you realize SEO is actually an investment rather than a cost, it makes sense to hire an SEO specialist. Time is money, do you want your assistant trying to learn a new skill in his or her spare time?
Or do you want to hire a specialist who will help you look at your current marketing efforts and understand immediately what is and is not working? A specialist can also work within your budget and make educated suggestions for where to place your marketing dollars.
Lastly, let's face it. You're already busy and unless you have a full in-house marketing team, you're probably not able to afford the latest SEO software. Most likely, you're not aware of the best applications for the tools that are available either.
3. The Rules for SEO Keeps Changing
Who can keep up with all the latest SEO rules? An SEO specialist. That's what they do.
What worked a year or two ago can actually be a huge mistake in marketing today. Also, SEO involves a lot more than just a few well-placed keywords. It also involves:
Your Website
Content Optimization
User Experience
Effective Backlinks
Optimization for other emerging rank factors such as RankBrain
Social Media
Local SEO
It also involves a lot of strategies that can literally make the difference between you enjoying success and growth or you closing your doors. Here's what a great specialist should be helping you with:
Marketing
Communication
Business
Economics
Strategic Thought
Thinking Outside the Box
Focus on Goals and Targets
4. You'll Avoid Costly Mistakes
When it comes to SEO, what you don't know can really cost you a lot. Did you know that if you use your primary keyword too often your website might be penalized? Or that if you give your images the wrong name the same thing can happen?
Duplicate content will also cost your business potential customers. So will broken backlinks and poorly written content.
But don't think that losing traffic will be the only thing that happens if you make a mistake. You might get blacklisted by Google.
Or your website's traffic might decrease. Or the time and money that it will cost you to correct these mistakes. Avoid these problems by hiring a specialist you trust.
5. Your Sales Will Increase
While you might enjoy some quick turnaround when you use SEO, the focus is on long term success. Especially when you hire the right person.
A good SEO specialist will be focusing on building your company's brand. The more people recognize and associate your product or service with your brand, the higher your sales will rise.
But your specialist won't stop there, they're also focusing on building trust and credibility with your customers. People don't buy from businesses, they buy from people they trust.
Also, unlike most other types of marketing, the internet allows you to directly target your niche customer base using a variety of methods. While some of the methods, like PPC are paid, other methods such as content marketing are organic.
6. An SEO Specialist Understands Analytics
Do you understand analytics? Or how to apply them to your business? Not many business owners can.
Hiring a specialist who understands not only how to read analytics, but how to apply them correctly can really make a difference in the success of your business. A good specialist will understand what a bounce rate is and why it's important.
They'll also know what to do to improve bounce rates so that people are staying on your website longer. Or why a particular marketing campaign brought in lower than expected numbers and how to prevent it from happening in the future.
You don't have the time or money to waste figuring out analytics or how to apply them. Nor should you waste time trying to train someone. Instead, hire a specialist with a proven track record.
7. They Can Track Your Competition
Knowing what your competition is and isn't doing can have a huge impact on your business. But that's not the only thing your specialist can do for you when it comes to outpacing your competition.
The right specialist will already know and understand your industry. Which means when they take a look at your competition they're looking for the following:
What your competition is doing right
What your competition is doing wrong
What keywords your competition is using
What will work best to separate you from your competition
We hope we've convinced you the importance of SEO and how it can impact your business. Visit often to learn more about SEO and gain access to digital tools that'll help improve your business.