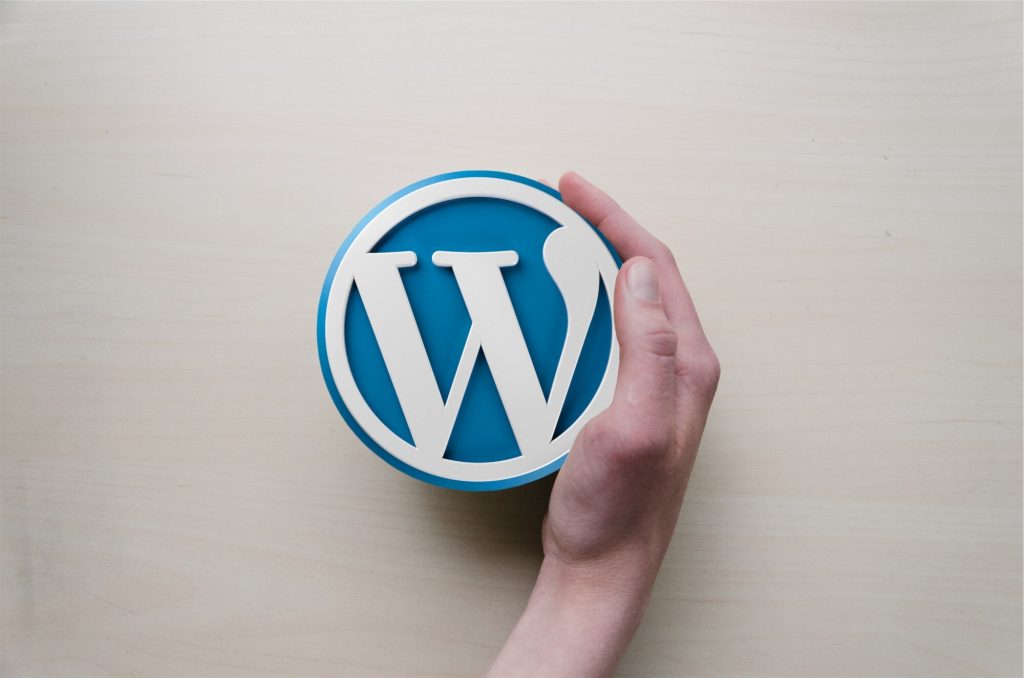 Are you launching a new website but don't know which CMS platform to choose? Whether you want to build a profitable blog or open an online store, there are many platforms out there but only one that rules them all.
Welcome to the world of WordPress – the most popular content management platform in the world widely used by big corporations and small businesses alike. From top-notch SEO options to a wide variety of themes, WordPress is a one-size-fits-all solution.
Here are 10 important benefits of WordPress websites you should consider before deciding on a content management system.
1. The Most Popular CMS Platform
WordPress powers over 39.5% of the internet, which translates to millions of websites. The reason why so many people choose WordPress is because of its features, benefits, ease of use, and endless website design ideas and possibilities.
This makes WordPress the most popular content management platform in the world. Whether you want a simple and minimalistic website or a complex website to represent your company, WordPress is your no.1 choice.
2. Easy To Use, Even for Beginners
The main feature that makes WordPress so popular is the ease of use, even for beginners. Whether you've never used the platform before or know very little about it, you can start using WordPress regardless of your level of knowledge and experience.
There's no coding involved (unless you want to make some big changes in the backend) and you can have a beautiful website in a matter of hours.
There are also numerous tutorials and guides to help you find solutions to common problems or to help you tweak some parts of the website without breaking the code.
3. Safe and Stable
WordPress is one of the safest CMS platforms out there. This is partly due to the hosting provider you choose that supports WordPress and partly due to the safety and security plugins you can install.
This is why so many companies build WordPress business websites to protect sensitive data. Even if you're a hobby blogger, you still want your website to be safe from hackers and cyber attacks.
Not sure how to make your website safe and secure on a daily basis? Hire a WordPress maintenance company to handle these things for you while you focus your time and energy on developing your business.
4. Great SEO Options
Search engine optimization is no longer optional if you want to stand out online and get found. Unfortunately, not all website builders and content management systems offer great SEO options. This is where WordPress is different.
You can use several different SEO plugins to streamline the optimization process but also use its built-in features for on-site SEO. It's also easy to optimize images and increase website speed in order to comply with the search engine algorithm changes.
5. Speed and Efficiency
Site speed and efficiency are key features when it comes to designing business websites. WordPress offers both at a professional level so you can be sure your website is always up and ranks well on search engines.
You can install plugins that'll speed up your website and make it more accessible for all kinds of users. You can also improve the efficiency of your website by installing caching plugins to serve a fast and reliable website no matter where the users come from.
6. Great Design Options
WordPress is the best CMS for building highly personalized and customized websites. You have the option to create a website from scratch using code or install a pre-made theme that you can later tweak and customize.
The option you choose depends on your coding knowledge but even if you're a beginner, you can install a theme within minutes.
You can then customize the themes using the built-in WordPress dashboard features or install plugins to help you out.
7. Responsive and Mobile-Friendly
Building a desktop website is one thing but building a mobile-friendly website requires a whole different design approach. Luckily, most professional WordPress themes are mobile-friendly and responsive which means you don't have to design everything from scratch.
Instead, the theme has built-in mobile features to make sure users get a beautiful website on any device. Bear in mind that mobile-friendliness is an SEO ranking factor so when building your website, make sure to get a theme that has a ready-made responsive template.
8. Stellar Customer Support
WordPress is a complex content management system but this doesn't mean you're on your own when it comes to managing it. WordPress offers numerous articles, guides, tutorials, videos, and troubleshooting to help users get the best of the platform.
You can also contact WordPress support via email, phone, or live chat and ask for help directly for any issue you might be facing.
9. WordPress Is the Best Platform for Blogging
WordPress was initially popular with bloggers because of the many content features it offered. This is also why WordPress is a content management system. Whether it's WordPress.org or WordPress.com, the possibilities to monetize your blog are endless.
For example, you can run ads on your WordPress blog or use plugins that'll streamline the monetization process. What's even better, most premium WordPress themes have a built-in blog so all you have to do is start posting content.
10. WordPress Is the Best Platform for E-Commerce
If you're planning on launching an online store, WordPress is the best platform for both product listings and payments. There are plugins such as WooCommerce that'll transform your website into a professional online store that you can use to sell products and services.
In addition, you can optimize your listings for SEO so they get listed on search engines and appear in front of the right customers. Finally, WooCommerce and similar plugins offer top security, so your store is always safe to accept online payments.
These Amazing Benefits of WordPress Websites Will Make You Fall in Love With This Platform
Whether you're a small business owner looking to build a new website or you want to transfer your existing website to WordPress, these benefits of WordPress websites will make you fall in love with this content management platform.
Want more WordPress tips and tricks? Our blog has hundreds of articles covering this topic so come back often to discover the latest industry news and trends.