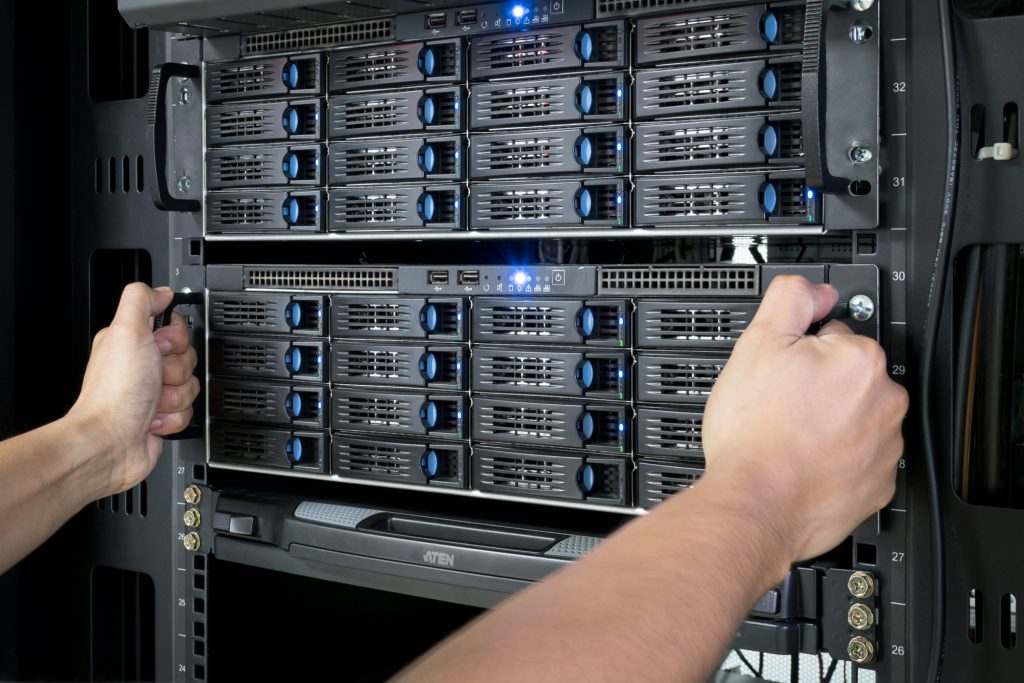 Technology plays an essential role in the current corporate environment. Thus, there is no shortage of information technology services to aid in businesses' daily operations.
However, organizations are also experiencing a lot of pressure to succeed in their IT operations and core processes. As a result, your business will need an effective IT service to ensure your employees excels in other internal business processes.
So what IT service options does your business need to succeed? Below are the numerous managed IT services you need:
1. Software Management Services
Your business software tools should always be up-to-date. They should also be compliant with regulations based on your industry. Software management often involves optimizing and handling the deployment, creation, and purchasing of software.
Software Asset Management ensures that business software licenses are up-to-date. Additionally, IT service companies will find ways to reduce your software prices. They will do this by looking for redundant and unused licenses.
For example, instead of buying new licenses for a new employee, they use unused ones.
2. Hardware Management Services
Tech hardware tools are essential for running any business. These hardware tools include workstations, laptops, servers, and printers.
Unfortunately, loss of hardware or breakdown of computers could harm your business. It can also negatively impact your team's productivity. In addition, this reduces your ability to deliver your services and products to consumers on time.
For this reason, you will need IT services to keep your company's hardware, assets, and computers secure and running effectively. You will also need IT services when you're retiring a laptop.
The service company you hire will ensure that all your data is retrieved from the retiring computer. This way, you can avoid information leaks, ensuring data security.
3. IT Network Infrastructure Services
Your business's network infrastructure includes your Wi-Fi and internet connection. It also includes your internal network and communication between your machines. These machines include printers, computers, and mobile devices such as iPad and tablets.
The main goal of an IT network infrastructure service is to ensure your network is safe and secure from both external and internal attacks. The service provider will install and manage network firewalls. Thus, preventing malicious attacks.
The team will also monitor your system and network for any intrusions and abnormal traffic. Companies with payment systems and remote access may require 24-hour network monitoring services.
Additionally, your IT service company may also assist you in creating and enforcing network policies. Such policies include protective steps such as multi-factor authentication. You can also prevent people from a different geographic location from accessing your system.
4. Managing Your Mobile Devices
Almost all employees take their mobile phones with them to work. Some employees even use these mobile phones to communicate with clients and share work-related emails. However, some companies don't encourage this behavior as it may risk their data security.
Your IT service company will help you implement mobile phone management for your company. This means that your employees' phones will be enforced with proper security measures to prevent data leakage.
The main benefit of using mobile device management policies in your organization is that it only allows secure mobile devices to access your applications and network. For example, if an employee loses a device or is stolen, the mobile management software in place will wipe away all the data from the device remotely. This ensures that your information doesn't fall into the wrong hands, keeping it safe.
5. Cloud Computing Services
Cloud computing is the new buzzword in the corporate world. Thus, millions of companies rely on the cloud to host essential company data. The information may include personal information about patients, clients, and business assets.
Your IT service provider will help you manage your cloud computing. They do this through the configuration and management of the system.
They will also help you set up your cloud-based applications and upload your data to the cloud. This way, any errors will be resolved before they become serious problems.
Your IT service management will also help you secure your cloud-hosted data from intruders and threats. The main idea behind outsourcing is to free up your time and resources and focus on other core business functions. You will also avoid the distraction of handling your daily cloud-based systems and managing them; you can discover more here.
6. Cyber Security Services
Everything related to technology is at risk of being hacked. All the above IT services require cybersecurity measures to prevent an attack from happening. Outsourcing IT services will ensure that your systems and networks are safe.
Below are some of the measures the IT Company will take to ensure data and system safety:
Installing Antivirus Software
They will install anti-malware or antivirus software to ensure that your programs are not affected by malware. Unfortunately, it's easy for viruses to infect your computer. These viruses may come from questionable websites and email attachments from unknown users.
App Compatibility
System security also includes ensuring your applications and software solutions integrate well with your hardware components. They should also blend well with your network to avoid downtimes.
Maintenance and Software Patching
Your IT service provider will ensure that our business software is running on the latest version. Software and network updates keep viruses and hackers from bypassing your security protocols. The IT service company will also ensure that your systems firewalls are patched up and well maintained.
7. VoIP Services
Voice over Internet Protocol (VoIP) is an IT service that helps your team communicate with each other in and out of the office. The communication should be ongoing or on an as-required basis. Remember to ask your IT service provider if they offer VoIP services.
Now You Know the Different It Service Options
Information technology is an essential aspect of running any business. IT is the fuel that drives today's enterprises.
Even simple networks require some IT service support. Thus, IT is an essential function of any business.
The good news is that there are many managed IT service providers in the market. Thus, it will be easy to find a company that offers the IT services you need for your business.
Did you like this article? Check out other posts on our website for more informative tips.