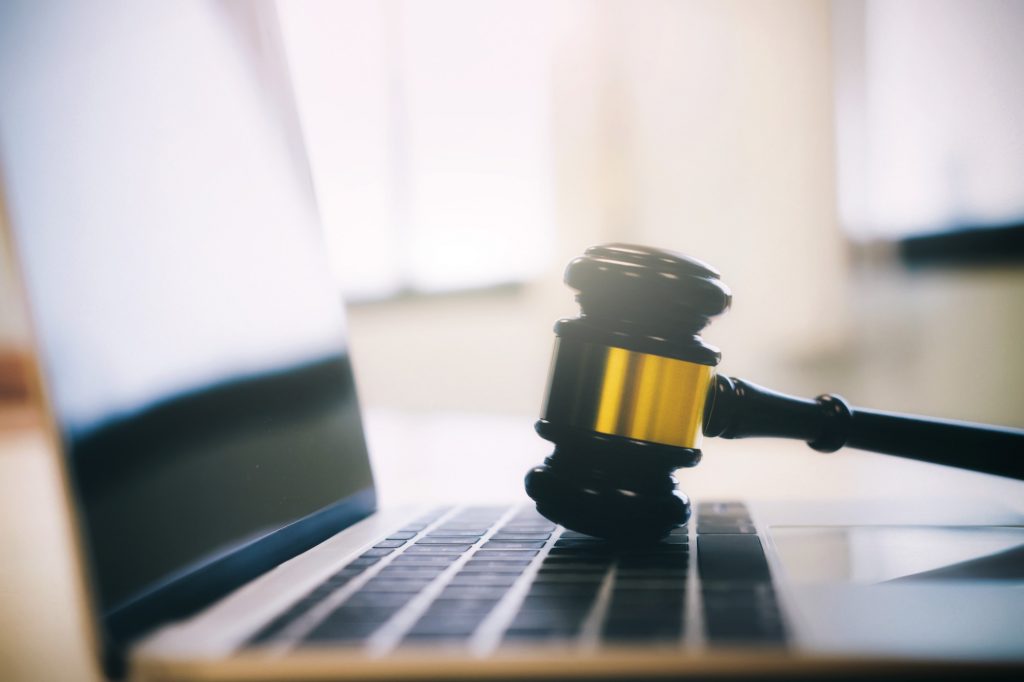 If you want to succeed in the modern era of business, you need to do all that you can to appear on the first page of Google's search results. To do this, you need SEO, or search engine optimization.
Many people underestimate the importance of SEO. Some think that word-of-mouth marketing is good enough, or that online marketing is unnecessary. After all, over a third of small businesses don't have a website at all.
The truth is, organic SEO can give you long-term marketing benefits without putting too much of a dent into your company's budget. It can improve your brand recognition and gain you new customers, too.
In this guide, we're going to take a look at why SEO is one of the most important forms of digital marketing, and why you should be using it to market your law firm. Are you ready to learn more? Then read on!
Local SEO Can Win You More Customers
If you're a law firm, you likely have a fairly small service area. This could be a city, a municipality, or a state. In other countries, the area may be even smaller: a law firm in the UK may only serve a single county, for instance.
This means that you need to focus your marketing in this specific area. Offline, this is easy: you'll only distribute flyers or buy billboard advertising in your area. However, online, this can be more difficult, and there's no point wasting your time advertising to people in other countries who can't use your services.
Local SEO allows you to target your specific area with great accuracy. For a start, your Google My Business listing can be optimized so that when someone searches for "lawyer in [your town]" or "[your town] legal services," your listing comes up. You should feature your phone number on the listing, so that prospective customers can call you: all of this without them ever visiting your website.
Local SEO should also involve your website, though. Creating blog posts about local news or events allows Google to rank you higher in a local search, which means that more people in your area will be looking at your site.
These kinds of techniques are vital if you want to compete against other law firms in your area. If another firm outranks you in a local search, they're going to be getting customers that you just can't reach.
SEO Can Improve Your Firm's Image
When you take a look at a law firm's marketing, you'll often notice that there are a few characteristics that they like to boast about. Their marketing will typically talk about how knowledgeable they are, how experienced they are, and mention that they're a fantastic authority on all things legal.
This is great and all, but how can you back this up? Many customers are wise enough to not take marketing at face value today, so you need to be able to demonstrate your knowledge and experience.
A blog is a fantastic way to do this. You can discuss complex legal issues that are pertinent to the local area or give your legal take on certain recent news stories. You can also answer common legal questions, which shows that you really do have the knowledge to back up your marketing.
All of this helps to improve your firm's image and authority. This means that if someone is wondering which law firm they should work with, they're more likely to choose you rather than a rival. It also serves to spread brand recognition for your law firm, so that if someone needs legal services in the future, they're more likely to think of you and enlist your services.
SEO Leads to More Backlinks
When you create compelling content for your law firm's blog, you're not only improving your search result ranking, you're also a lot more likely to get backlinks. 
Backlinks are links to your website from other web pages, and they are profoundly important. First off, the more people that link to your site, the more exposure your site has, which means that you'll be exposed to a lot more prospective customers.
Secondly, backlinks improve how authoritative your site is in Google's eyes, which means that it directly correlates with your rankings in search results.
Finally, pages need to be linked to from elsewhere on the internet for Google to be able to find them. The more backlinks that you have, the faster Google can find your pages and start showing them in the search results!
Good SEO Can Feed Into Other Forms of Marketing
SEO is very important as part of a larger online advertising campaign. Creating landing pages that are optimized for certain keywords can lead people to your site, where you can then do something like offer them a newsletter or an ebook full of useful information. In exchange, they need to give you their email address.
If people take you up on the offer, then guess what? You've just got a load of emails that you can feed into your CRM software and start advertising to with email marketing. 
This is just one example of how SEO can be used as part of your marketing funnel. In short, SEO is a fantastic way to introduce people to your site and the rest of your marketing techniques.
The Importance of SEO for Law Firms Cannot Be Overstated
SEO is vital for law firms. It's a great way to build your credibility, attract new customers, and outcompete other law firms in your area. The importance of SEO really cannot be overstated: it needs to be a part of your digital marketing strategy, or you'll soon fall behind your rivals.
For more interesting and informative content like this post, check out the other posts on our blog!