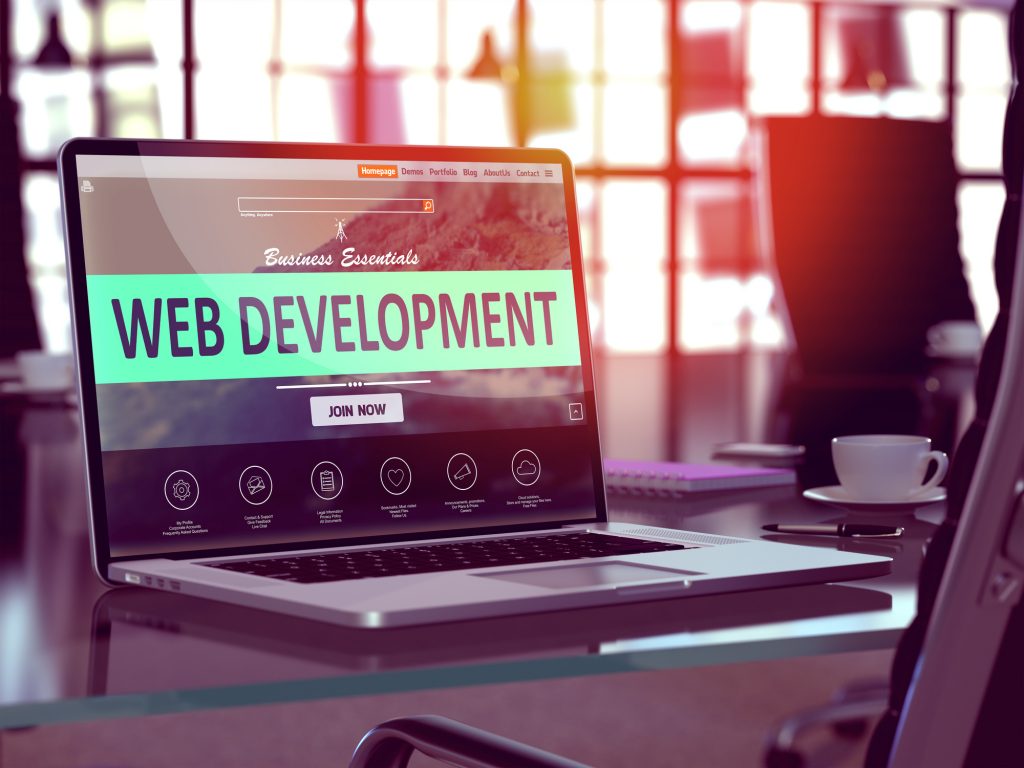 Are you getting ready to create a new or updated website design? If so, it's something that you can't afford to get wrong. When 38% of people leave websites with bad web designs, you need to do everything you can to make your site look great.
If you're struggling to build your website, hiring a web design agency is a great way to get the job done. Below are seven reasons that make hiring a web design agency worth the money.
1. Design Experience
There's much more to creating a web design than throwing up a good-looking theme. You have to consider your audience's needs, correct fonts, branding colors, and many other things.
It takes a lot of work to create a design that meets the needs of a business and produces sales. If you spend a lot of money on a site that doesn't do anything for you, you'll never make your investment back.
When you hire a web design agency, you get a partner who has done it before. They'll help you develop the vision for your website, so you get a great-looking site that helps your business grow.
2. Find Different Experience
Design isn't the only thing that goes into building a website. You have graphic design, content development, conversion optimization, SEO, and several other things.
The question is, do you have the budget to hire experts in all those roles?
A website design agency employs everyone you need to get the job done. Yes, that experience might cost more upfront. However, you'll end up paying for it down the line when your website doesn't perform well.
If you don't need any extra services, you can also decline them to get a less expensive quote. A design agency is flexible and will adapt to meet your needs.
3. Help With Maintenance
Your job isn't finished because you finished a web design. It's ongoing work to keep a website up and running.
If you run a website on a platform like WordPress, you'll need to perform updates, schedule backups, and monitor for malicious activity. You'll also need to keep your content up to date, so your visitors have the latest information.
A web design agency can provide a maintenance plan to meet all your needs. They'll maintain your website every month, so you don't have to do anything yourself.
You can also hire an agency on a retainer to make minor design updates to your site every month. They'll provide a certain amount of work every month for a fee. This work will keep things looking fresh on your website.
4. Save Time
There is a lot more to building a website than many people realize. Sure, you can set up a theme in a few minutes. However, you also have to change the website theme to fit your brand and populate your site with content.
Why go through the hassle of doing this yourself when you can pay an expert to handle the hard work for you? Working with a design agency means you can focus on the business tasks you're best at doing.
You'll get the best of both worlds: a website to promote your company online and more time to focus on other tasks that will help grow your company.
5. Get a Fast Site
A great design isn't worth much if your visitors never see it in the first place. If your website is slow, that's exactly what will happen.
It's harder than ever to grab someone's attention on the internet today. Consumers have many options, so they're quick to jump ship if they don't have a great experience on a website.
That's why speed is essential if you want to retain your visitors. You can't count on people to have fast connections when so much internet traffic today is from mobile devices.
A web design agency won't only give you a great design, but they'll also give you a fast website. They know how to craft web designs that load quickly on every device and internet connection.
6. Optimize for Mobile
Just like you can't count on your visitors having a fast internet connection, you can't count on them having a desktop to view your website. If you want to design a website, you need to also optimize for mobile users.
Your website design services have the latest tools to design for mobile. Instead of your visitors having to squint and scroll to read your content, your visitors can easily read everything without any extra steps.
Most likely, your design service will use responsive designs. A responsive design detects the screen size of a visitor and adjusts your design to match that screen size. You can design for smartphones, tablets, laptops, and desktop computers.
7. Unique Features
Not all businesses can work with a simple website that doesn't do anything special. They have unique requirements, and a standard website design won't give them everything they need.
A website design agency has a team to help you add extra features to your website. These features can be anything from eCommerce shopping carts, email opt-in forms, contact forms, and meeting scheduling software.
In many cases, they can add those features to your website with a plugin. If a plugin doesn't exist for your use case, you'll need a program created to make it happen. Luckily, a web design agency often employs developers who can give your site whatever functionality it needs.
A Web Design Agency Will Give You The Site Your Company Needs
With so many customers heading to the internet to find businesses, you can't afford to give them a poor experience. Work with a web design agency today to give your brand the website it deserves.
Do you want to learn how to make the most of your new site once it comes online? Check out our latest blog posts to learn how to drive traffic to your company's website.