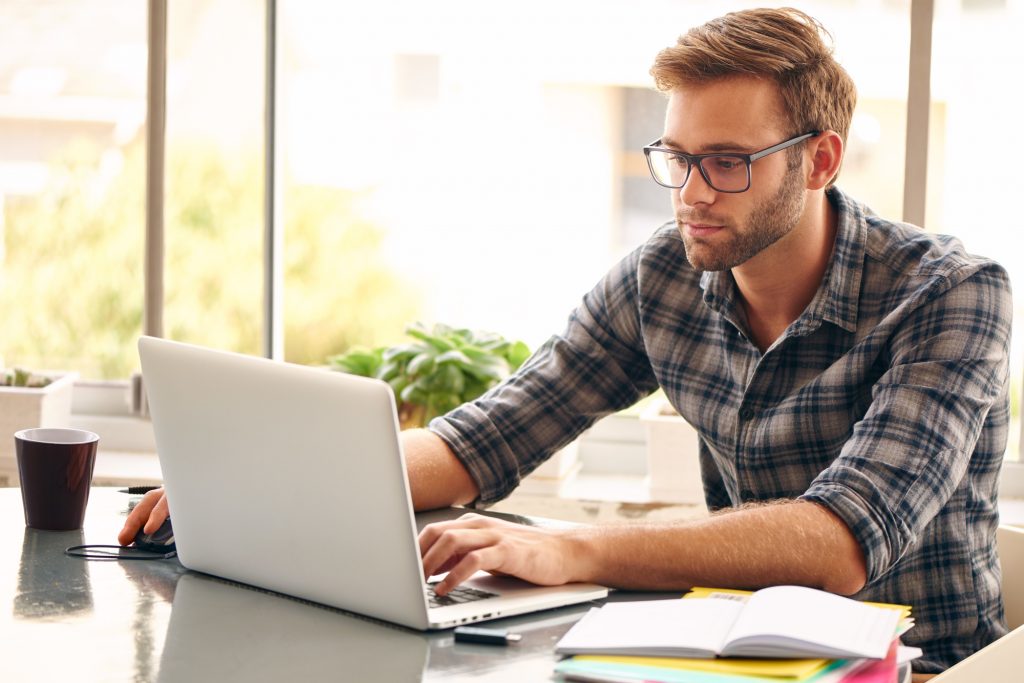 Did you know due to the pandemic, most Americans working from home prefer to work remotely? Since the pandemic, there's been an increased demand for remote positions.
If you want to learn about working from home, we can help. In this guide, we'll go over different work from home jobs.
Want to learn more? Keep reading.
1. Are You a Graphic Designer?
Most businesses will need someone to design their website, ads, or logos. If you have certification or a degree in this area, consider working from home as a graphic designer.
You will begin to build your clientele over time. Past clients will refer you to their friends or colleagues.
2. Become a Social Media Manager
Social media managers represent a business or individual on different social media channels. The social media manager's in charge of the content and has to reflect the brand's voice.
Content managing, planning, and setting goals are part of this position. Some tasks include lead conversion or figuring out how to generate inbound traffic.
3. Customer Service Representative
Customer service representatives help customers with orders, answer questions, or solve their issues. Customer care is one of the easier work-from-home jobs.
The hours for this job aren't as flexible as the other jobs. Shifts tend to range from early morning to before dinner. You will need to remain on call for those hours.
4. Become a Website Tester
A website tester will assess web applications and websites for usability and quality. The website tester will use mobile devices, laptops, or desktops.
Testers will visit the website or use an app. They might complete a few different tasks and then share their thoughts.
Website testers need to provide feedback on clarity and usability. They will also share how they engaged with the content.
5. You Can Become a Tutor
Like a traditional teacher, an online educator will instruct students on specific subjects. The educator will need to create lesson plans and also track how a student progresses.
This is an excellent position for someone who has a teaching degree. If you have a skill in a foreign language or another skill, you could also teach students.
You could teach your students online through Zoom. You'll be able to teach students from kindergarten to high school or college students.
If you're passionate about teaching, consider this position.
6. You Could Become a Virtual Assistant
Virtual assistants will do research, schedule appointments, and more. Some of the positions focus on administrative tasks like maintaining schedules or calendars.
The virtual assistant might need to invoice clients or manage social media. If you have social media, writing, and editing skills, consider this position. A lot of virtual assistants will work with a few different clients.
7. Captioner
Captioners will transcribe pre-recorded video and audio. Typing accurately and fast are essential skills for the job. You could also sign up to caption live television programs.
A lot of people have worked as court reporters before. They will use a stenotype machine with a phonetic keyboard to make sure it's accurate.
Captioners can work with an agency like Upwork.
8. Transcriptionist
Transcriptionists will listen to various voice recordings and then turn them into documents. Law and medical offices use transcriptionists to type out notes.
Some places only hire a transcriptionist if they understand legal or medical terms. An experienced transcriptionist can make a lot per hour.
9. SEO Specialist
SEO specialists will review, analyze, and put in place changes to a website. This way, the company can increase how many people visit the website and boost the site's rank on a search engine.
For this position, many people look for someone who has a few years of experience or is familiar with SEO tools.
10. Become an Online Therapist
Do you have a master's degree in social work or psychology? You'll also need a license to practice online as a therapist.
Support clients in real-time through text messaging, phone calls, or video conferencing.
There's an increased demand for telehealth services. Work from home and continue to counsel clients.
11. Proofreader
Proofreaders make sure content doesn't have punctuation, grammar, spelling, or formatting mistakes.
Do you understand the Chicago Manual of Style? If you also have excellent attention to detail, consider becoming a proofreader.
You can proofread for websites, advertising agencies, and public relations firms. The work is flexible, and you can do it during your schedule.
You'll need to meet different deadlines for proofreading. Consider this position if you have excellent organization and editing skills.
12. What About Blogging?
If you're passionate about writing and understand a specific topic, you could start a blog.
Start a blog business from home. Billions of people search for information online. That's why blogs transformed from past-times to popular online jobs.
Research different blogs and notice how they create content. Find out how often they post new posts.
Bloggers can earn commission through affiliate marketing. A blogger can write an article or review a specific niche. You could get paid if someone clicks on the product and buys it from your recommendation.
Want to learn more about affiliate marketing? Check out this affiliate marketing guide.
Now You Know More About Work From Home Jobs
We hope this guide work from home jobs was helpful.
Consider the different work-from-home positions. Find something that suits your strengths and interests. You could become a blogger, proofreader, or tutor.
Are you looking for more helpful tips? Check out our resources on business.