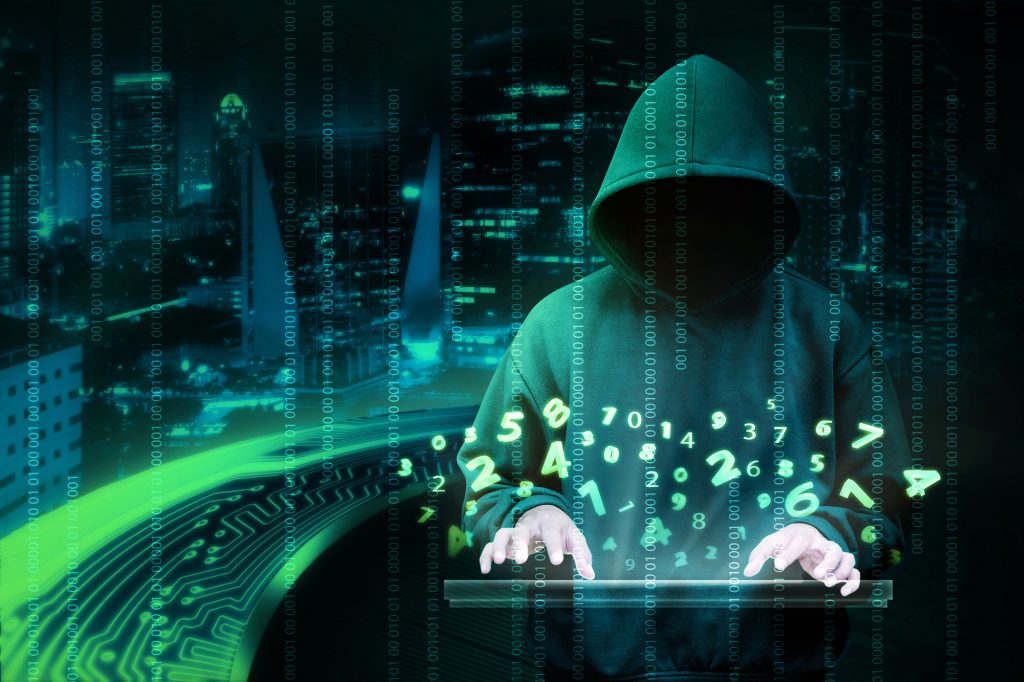 Small businesses are the lifeblood of the American economy, contributing to about 44% of the economy. Given the ongoing digital revolution, most small businesses have switched camp from brick-and-mortar stores to online platforms. Unless you want your small business to remain small forever, making the transition to digital space is mandatory.
However, the digital frontier is novel territory for most business owners. Even if they have the initial setup down pat, most still struggle with digital security. With data breaches costing companies an average of $8.16 million, according to Digital Guardian, having a solid digital security strategy is imperative for survival in the online business world.
Only business owners with a rich background in IT can craft a digital security strategy without breaking a sweat. For the rest, creating this strategy is easier said than done. If you need to create a digital security strategy for your business but don't know where to start, we're here to help.
In today's post, we'll be looking at how you can successfully create a cybersecurity strategy for your business to ward off common cybersecurity threats.
Clamp Down on What Needs Protection
The first step in creating an effective cybersecurity strategy is identifying areas of your IT setup that need protection. To do this the right way, you'll need to answer a few guiding questions, which are:-
What are the company's most valuable digital assets
Where do you find them
Who has access to them, and why
When do you need to retrieve them
These four questions should help you identify critical elements of your IT infrastructure that need protection.  This should also give a clear picture of what normal should be to identify any anomalies in the system. 
It's also a good idea to liaise with business partners, especially if your share IT infrastructure or valuable data assets. Sometimes,  hackers might use loopholes in your business partner's system to gain unauthorized access to your data.
The more thorough your evaluation of your IT setup is, the easier it will be for you to create a solid digital security strategy.
Evaluate Your Current Security
Hackers and attackers look for vulnerabilities and loopholes within your system to do their dirty work. As long as your system has loopholes, your business will be forever prone to cyber-attacks. That's why you need to perform a comprehensive analysis of your current security setup to identify and plug any loopholes.
The assessment of loopholes and vulnerabilities within your system should be a continual process that should go on even after crafting your cybersecurity strategy. However, these assessments only count if you weigh the results with the current setup and the business context. Perform the security evaluation with business risk in mind so that the risks in question are averted.
Data Should Take the Front seat
It's crucial to adopt a data-centric approach through the design and even implementation of your digital security strategy.  Remember, It is a complex and ever-evolving field, and certain changes and targeted attacks may catch you off-guard. You need to stop trying to protect everything and instead focus on what matters most, your data.
Before you move to the complex bits, make sure you have data protection on lock. Set up stringent policies for areas where sensitive data lies. These policies should include measures for handling the data in question and the implementation of appropriate technical controls.
Also, educate your employees on the best ways to keep data security threats at bay and remind them to be extra vigilant. Set up a system of classifying data in a hierarchy with the most valuable data at the top. That way, you can divert your efforts on what really matters and put the less important stuff on the back burner.
Understand Cloud Models and Their Security Risks
Cloud computing is the latest business craze, and most small businesses are on board because of the many benefits of the cloud. Cloud computing makes your business easily scalable; it enhances productivity and has unmatched flexibility. 
However, it's not all sunshine and rainbows with cloud computing; the cloud comes with its unique set of data security threats. That said, cloud computing isn't insecure at the very least; you just need to manage your cloud securely. If you don't, you're exposing some of your most valuable business assets to a myriad of cybersecurity threats.
Before you can securely manage your cloud, you first need to have a firm understanding of the cloud. You need to understand you're the various types of cloud models and their data threats. From there, you can craft a cloud management plan that is foolproof.
Develop a Digital Security Team
If you have checked all the above boxes, it's now time to bring out the big guns. The next step is to create a cybersecurity team. This team will be responsible for ensuring all matters of digital security in the company are up to standard.
Of course, this team should consist of your best IT talents if you can't have the entire IT team on board. If you don't have an in-house IT department, you can let an IT service provider do your bidding. The digital team will be responsible for protecting business data, systems, networks, devices, and the cloud from cyber attacks.
However, this doesn't mean that you and the rest of the employees can kick your feet up. Ultimate data security requires maximum vigilance from everyone in the company. Not all data security threats are digital, sometimes someone may waltz in with a flash drive that corrupts your entire system.
Consider a Cloud Access Security Blocker
A cloud access security broker or CASB is a special program that you host on the cloud. This piece of software acts like a security guard to your cloud infrastructure. This means no one can gain access to anything in the cloud without going through the CASB.
Creating a Digital Security Strategy Is a Breeze
Developing an effective digital security strategy doesn't have to be rocket science. The above tips should have you creating your cybersecurity strategy without breaking a sweat. Remember, if you're having trouble doing so, you can always outsource to a managed IT service provider.
For more informative reads, check out the other posts on the site.