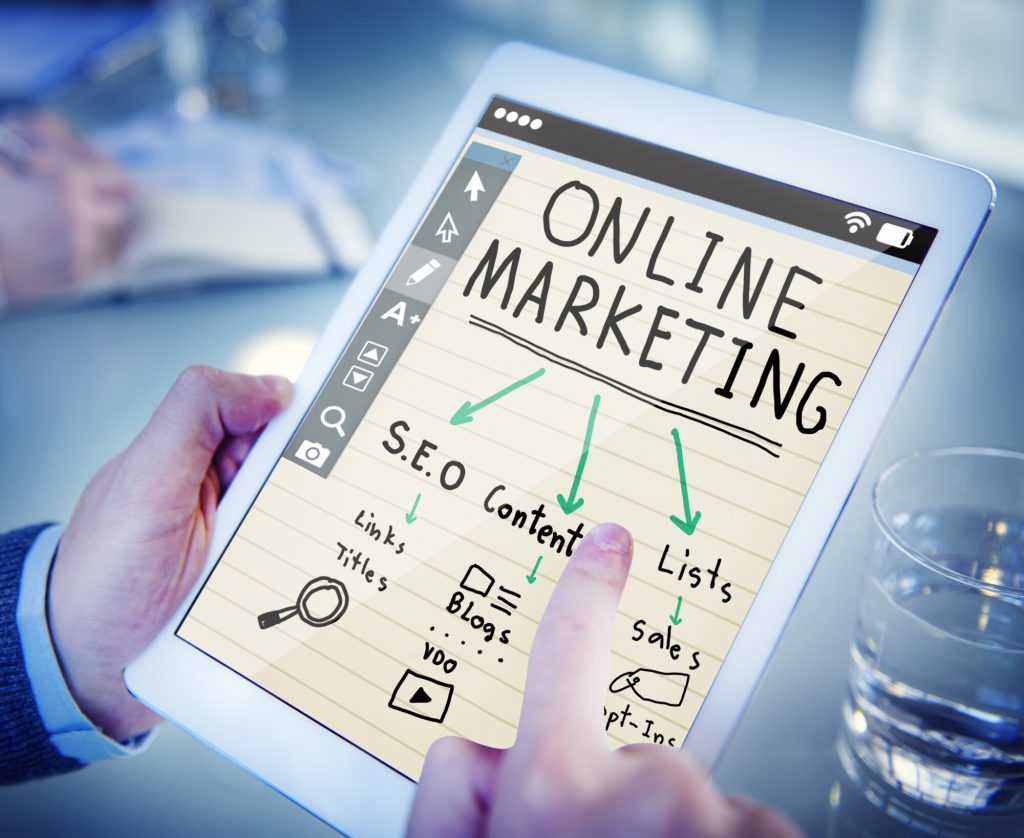 Owning a small business in the modern world has pros and cons. On the plus side, it's easier than ever to start a business online. Between social media and constant connectivity, some business owners never even open up a brick-and-mortar location. 
However, the downside is that there are more entrepreneurs actively pursuing the same goals you are. Did you know that there are over 30.2 million small businesses in the United States?
To stand tall in your industry, you must develop an effective digital marketing strategy. Digital marketing is the key to improving your online presence, connecting with consumers, generating leads, and making sales. 
If you're like most business owners, however, you don't know the first place to start. You're probably wondering, "What is digital marketing?"
We're here to provide answers. Keep reading for everything you need to know.
Website Design and Development
Your website is the foundation of your business, whether you operate a brick-and-mortar shop or run exclusively online. Nearly 90% of consumers research products and services online before they shop.
We live in the world of technology, which grants us access to an unprecedented amount of knowledge. Consumers want to know what they're buying and whether or not it will be a good investment. Your website is the cornerstone of your online presence where they can find this information.  
It must be intuitive and user-friendly. It needs to create a positive user experience through:
Easy navigation
Quick loading times
Valuable content
Mobile optimization
Visually appealing design
Proper formatting
And more
If you don't know how to design and develop a website, work with a digital marketing agency that specializes in web design. They can help you establish an impressive, user-friendly site. 
SEO Coding
Next, let's talk about driving online traffic to your website. You'll do this through search engine optimization. Google and other search engines use algorithms based on SEO coding to find the most relevant content based on keyword searches. 
When a user types in "Italian restaurants near me," what they find depends on the SEO coding of the local restaurants. SEO is the most important factor in organic digital marketing.
Improving Your SEO Rating
First, focus on implementing effective keywords throughout your website. This includes contact pages, blog articles, about pages, product pages, etc.
If you own a local business, focus on local keywords that pertain to your city, state, and county. You should also use local conversational phrases, like "near me," and "best local…"
Next, make sure each webpage (especially blog articles) is given an effective meta description. These are the small blurbs you find under website links on search engine results pages. It tells the user what the page is about and provides an incentive to click on the link.
Speaking of links, link-building is an important part of boosting your SEO. Internal links lead the user from one part of your website to another. You can lead them to other blog articles, product pages, or to your contact page.
External links link to other credible websites to cite references or provide important information relative to the content. Backlinks are links to your site from other blogs or business websites. You can obtain these through affiliations and/or guest posting.
Content Creation
Now, let's discuss filling your website with relevant, engaging, and valuable content. Content marketing is a digital marketing strategy that benefits you in multiple ways.
First, content marketing provides an avenue in which to ramp up your SEO ranking. By publishing articles full of keywords and keyword phrases, it makes it easier to improve your online presence. 
Second, by providing consumers with valuable content, you can gain their trust and become more relatable. Use your blog to offer guidance, advice, tips, how-tos, and other helpful content. In doing so, you'll present yourself as an authority in your field while building a stronger relationship with consumers. 
If you don't think you can produce quality content, work with digital marketing companies that specialize in content creation. This includes blog articles, videos, images, and more.
Social Media Marketing
Social media isn't going anywhere any time soon. There are billions of social media users across the globe and most of us use these apps several times a day. As such, you need to develop a social media marketing strategy. 
Organic Marketing
You can build up your social media presence for free through organic marketing. By posting engaging content regularly, you can begin to collect followers. The more followers you have, the more influence you'll have. 
Research each social media platform to learn how to get your content noticed. You can also ask your current followers to like, comment, and share each post.
Create promotional campaigns where users can earn points in a raffle each time they engage with your content. The raffle prize can be a free product or service. The key is to build up as much hype as possible and gain more followers. 
Paid Advertising
All social media platforms also provide a paid advertising option. As a new business owner, you might be hesitant to pay for digital marketing. However, paid social media advertising comes with a lot of perks. 
For example, you can choose the demographic of people who see your ads based on geographic location, age, gender, interests, and more. Paid advertising also provides vital feedback about your ad performance. You can see how many people engaged (likes, shares, link clicks) and a breakdown of their demographics. 
This helps you identify your target audience while streamlining your digital marketing strategy. 
Email Campaigns
Finally, email marketing has long been a popular style of digital marketing. You can get more email subscribers through your website and social media pages.
However, you have to provide some form of incentive to convince people to sign up. This could be free products, discounts, exclusive content, etc. 
Once a user has subscribed, you'll have direct access to them to spread your marketing message. You must continuously provide something of value, however, to ensure they're opening your emails, seeing your marketing message, and staying subscribed.
Need More Help with Digital Marketing?
We understand the complexity of digital marketing. It's not something you're going to learn or master overnight. If you need help, we recommend working with a digital marketing company that can show you the ropes and get your foot in the door. 
And if you want to do some more research on your own, check out some of our other articles before you go. Our blog is full of marketing tips and advice created for entrepreneurs like you.