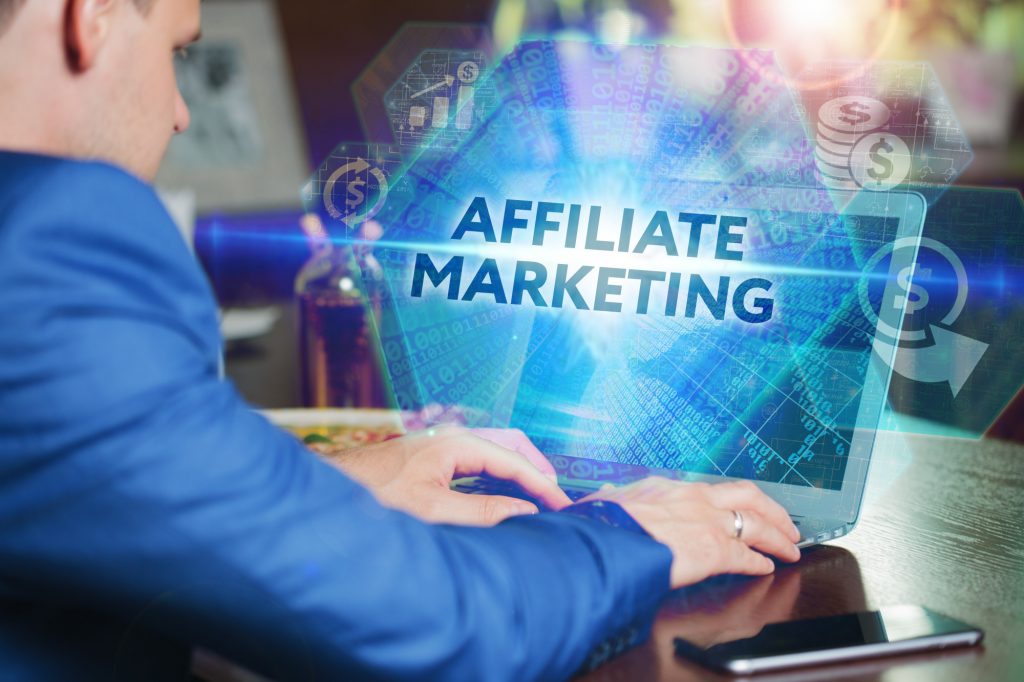 Imagine going to bed and waking up to hundreds or thousands of dollars in income. Pretty sweet, right?
That's the core allure of affiliate marketing. So much so that research shows that 15 percent of all digital media advertising income flows from affiliate marketing. With such a growing tide of revenue, many people are angling to learn more about this kind of digital marketing.
Keep reading for six vital affiliate marketing for beginners strategies to help you get started.
Pick a Niche
Before doing anything else, you first need to select the niche you'll operate in. That's because if you don't have a niche, how else will you pick the right platform and target audience?
Find out what issues you're passionate about, as these could likely direct you to a niche. When you're passionate about something, you know a lot about it, and that might be a pointer.
Of course, passion isn't the only thing to consider. The niche you select has to be financially viable. After all, the whole point behind learning how to become an affiliate marketer is to generate passive income.
Additionally, the niche you settle on must offer enough depth for you to keep mining valuable content. The more valuable content you can develop, the longer the runway for your affiliate marketing career.
Identify the Right Affiliate Programs
Now that you have your niche, it's time to choose a program. Affiliate marketing programs essentially act as go-betweens for you and your audience.
Some programs offer higher pay for more niche products. Other programs will pay you a high rate for high volume products while others deliver lower rates for high volume products.
If you plan to target consumers, then a low rate but high volume program works better for you. Affiliate marketers looking to deal more with businesses tend to opt for higher payout programs at lower volumes.
Other factors to help you weigh your options include looking at the type of merchants using the program and the support a program can offer you.
Zero in on Your Platform
Building an audience so you can generate sales means you need a platform to work from. In theory, you should be able to use any medium for your business. However, the proven platforms tend to be paid online ads, blogs, marketplaces, and YouTube.
When running paid ads, there's a learning curve you'll need to go through. If you opt for a blog or marketplace, you'll need to build a website. Although there's a debate on whether an affiliate marketer needs a site or not, it ultimately becomes useful.
No matter the platform you choose, you'll need to disclose your affiliate marketing relationship. On websites, you can add it as a footer and in the subscription box on YouTube.
Create Exceptional Content
Your platform is only a backbone that supports the most valuable thing when reaching your audience: Relevant content. Unless you offer top-notch material that fulfills a need, no one will come to you.
As you develop the content, you need to go beyond curating products currently hot on top e-commerce sites. Any piece of content you put up should deliver tangible value to a user. It's how you stay relevant.
The type of content you develop will be up to you. Ideas to pick from include product reviews, blog posts, vlogs, and guides.
Generate Traffic
Once you publish masterpiece content, your traffic will begin to flow as users flock to your platform. However, don't rest on your laurels — you need to sustain that traffic flow.
Combining paid and organic traffic is the most optimal way to drive traffic sustainably. Paid traffic refers to the online ads you place to attract users. When you pay, traffic flows. When you stop, traffic stops flowing.
Paid ads mean you'll need an ad account to funnel users to your merchant partner's site. Google ads are the go-to for that. On social media, Facebook ads tend to deliver excellent returns for your investment.
On the other hand, organic traffic refers to traffic you generate without paying for it. Search engine optimization (SEO) is a tool that can help you lift your platform's ranking so you can attract users.
The beauty of organic traffic is that once you set it up, it continually keeps attracting users. Additionally, organic traffic consists of users drawn to your value proposition because what you offer is what they're looking for.
Other ways you can build organic traffic include using email newsletters and social media channels.
Get Users Clicking on Your Link
A harsh truth about affiliate marketing is that just because you draw users to your platform doesn't mean they will click on your link. You need to get them there.
Be careful with where you place your links, as that impacts your clickthrough rate (CTR). For example, if your links are further down the page where users rarely scroll, you'll need to reposition them on parts of the page where users interact more with your material.
Other tweaks include the context your links are in and the call-to-action strategy you use to trigger user action. With the proper promotion, you can begin converting potential users to commissions.
To the uninitiated, online affiliate marketing can seem like a complex tool to grasp. However, the key to understanding and succeeding in it is to formulate strategies that successfully launch you into the space.
If you do, these affiliate marketing strategies will be some of your wisest investments.
Get Started With Affiliate Marketing for Beginners
With so much uncertainty, passive income has stepped front and center, grabbing everyone's attention. With only access to the internet, one can begin making some passive income through affiliate marketing.
The result has been a mad rush as users figure out affiliate marketing for beginners. Take the time to invest in identifying the proper strategies that will help separate you from the pack and make affiliate marketing work for you.
The internet is a veritable orchard of revenue streams if you know how to till it. Our website offers users tools and tactics to help you attract users, grow your online properties and generate revenue. Check out more of our content for tips and ideas to help you win online.