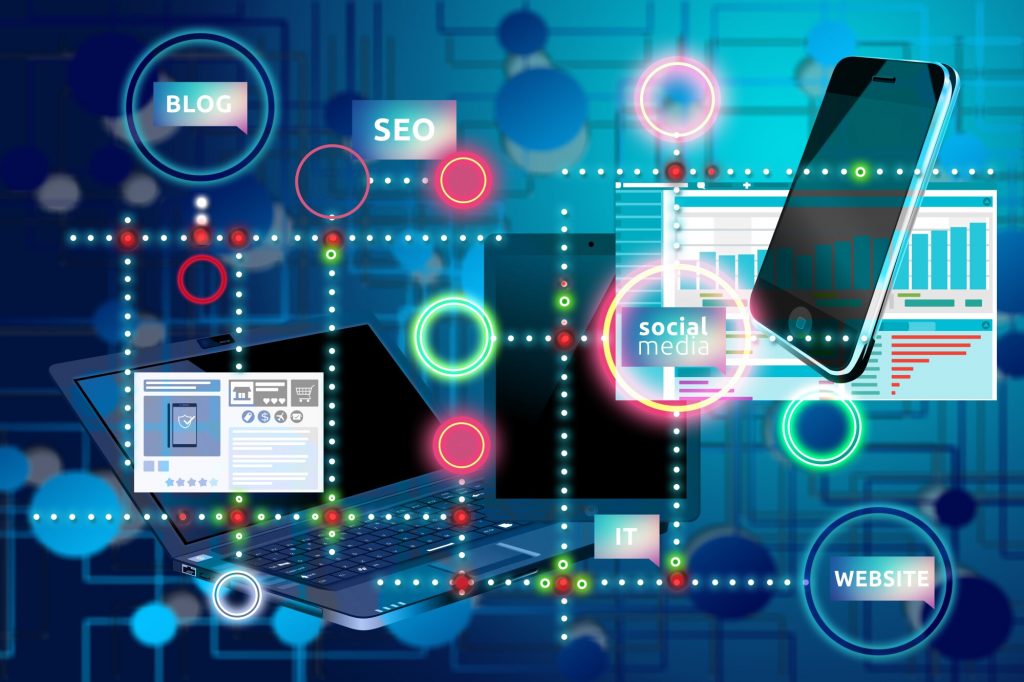 Social media and SEO go hand in hand. Google, for example, displays reviews from Yelp, Facebook, and other social networks in the search results. Moreover, business pages on the major social media websites can be crawled by search bots.
Take off-site SEO, for instance. This practice encompasses all the activities performed away from your website to boost its search engine rankings. Social media marketing, press release distribution, and guest posting are just a few to mention.
If, say, you share an article on Facebook, your fans will see it. Those who find it interesting and useful will check out your website, leading to increased traffic. More traffic equals greater visibility in search results.
Eager to find out more? Here's what you should know about the relationship between social media and SEO!
How Social Media Supports SEO
Facebook, Instagram, and other social networks allow companies to reach a wider audience. If you only have a website, you could be missing out on potential leads. Social media, on the other hand, puts your content in front of prospective clients who might not otherwise find your business online. 
Social media may improve local SEO, too. Hashtags, for example, can make it easier for companies to reach a local audience. If, say, you operate a fitness center in Orlando, you can use hashtags like #Orlandogym or #orlandofitness to get more clients.
Moreover, a strong social media presence can increase brand recognition and website traffic. Potential customers who "like" or "follow" your social media pages are repeatedly exposed to your brand. As a result, they will recognize it more easily in stores and online.
Brand recognition is good for SEO. When you have a strong brand, customers and industry influencers are more likely to link to your products on their websites and blogs. This may improve your backlink profile, leading to higher search engine rankings.
Develop a Social Media Strategy for SEO
Despite these perks, social media is by no means a magic tool that can boost your rankings overnight. First, you need to develop a strategy that aligns with your business goals and supports your SEO efforts.
A good starting point is to get verified on Facebook and Instagram. Think of it as a way to establish your credibility and build trust with potential customers.
Next, focus on growing your social media following. Create a content calendar and publish new posts regularly. Aim for a mix of pictures, infographics, text, and videos.
Add social sharing buttons on your website so that readers can distribute your content more easily. When you publish on Facebook, YouTube, and other social networks, link back to your website and include strong calls to action. You may also share links to related posts on your site or blog.
Most importantly, publish high-quality content that your audience can relate to. Refrain from being overly promotional. Instead, share articles and other types of content that inform, educate, or engage readers.
Social Media and SEO Go Hand-in-Hand
Now that you know more about the relationship between social media and SEO, take the steps needed to grow your brand. Optimize your social media profiles, draft a content calendar, and share relevant posts.
Take the time to engage with your audience on the major social networks. Encourage your fans to leave feedback and make suggestions regarding your products or services.
Make sure you see the rest of our blog for more tips on SEO and social media marketing! We'll show you how to write content that people want to read and share, how to connect with customers online, and more.