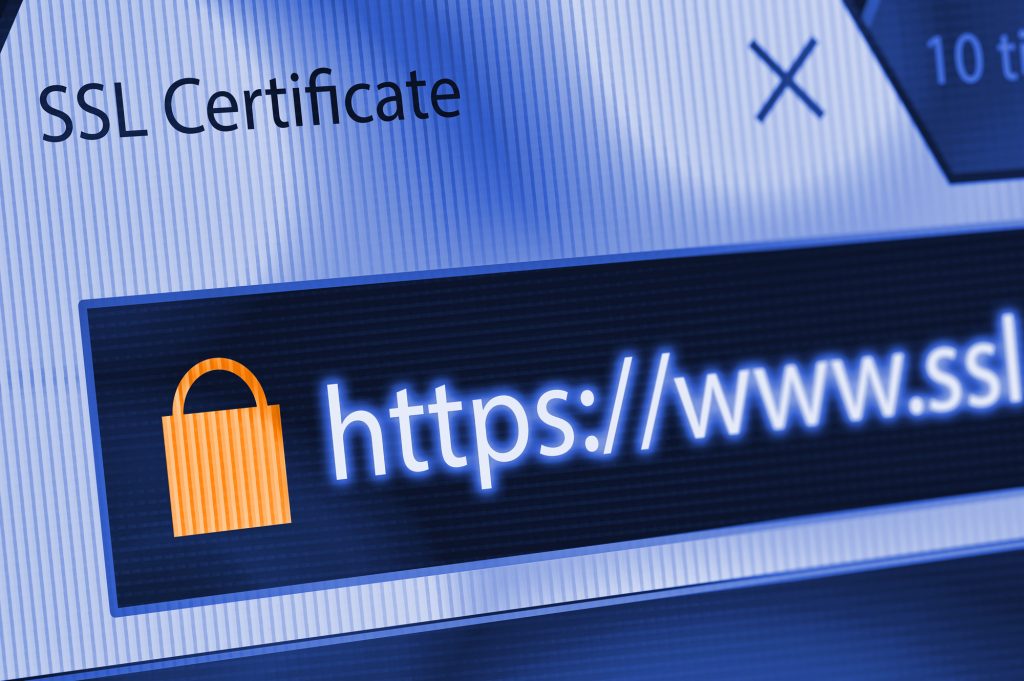 Did you know that 43% of data breaches each year are from small business websites?
Data breaches and cyber-attacks happen to businesses every year. If a cyberattack hits you, you could risk losing everything. It can be detrimental to your business if you hold sensitive information.
You may be wondering, "how to secure my website?" Depending on how much money and time you're willing to invest, you have various options. Regardless of your budget, you're sure to find a way to secure your business.
Here, you'll learn everything about how to get a free SSL certificate on your website. This ensures that your website has the bare minimum for security. Read on and find out more:
What is SSL?
SSL is the abbreviation of Secure Sockets Layer. This internet protocol allows you to secure data transfer between your users' browsers and your website.
When visiting websites, internet users will transfer information. Sometimes, these can include sensitive data like payment details like credit card information. In most cases, it's login credentials.
If your website uses normal HTTP protocols, it makes information vulnerable. It's because hackers can hijack these for their benefit. To prevent this, you must invest in either SSL or HTTPS.
Websites must have an SSL certificate from recognized authorities. If your website has these, it will show a verification in the user's address bar. It often takes the form of a padlock sign, with HTTPS instead of HTTP.
Do You Need an SSL Certificate for Your WordPress Website?
Even if your website is one of the 39.6% WordPress-powered ones, you must have an SSL certificate. It's especially when you collect user information like the ones stated above. An example is if you're running an eCommerce store or a member website.
Take note; major online payment services won't allow your website to use them unless you have SSL or HTTPS. This means you won't receive any payments for your eCommerce store.
Aside from security, you also lose reputation and visitors without an SSL certificate. This security feature gives users a positive brand impression. Since Google recommends it, an SSL certificate may even help you boost your SEO score.
How to Get a Free SSL Certificate
Most website owners are hesitant to use SSL because most cost some money. If you're one of these site owners, know that your data is vulnerable to information theft. The good news is that you have some free choices online.
However, depending on your chosen SSL certificate provider, the process may differ. The worst part is that some of these require coding knowledge. This makes it challenging, especially for beginners with no experience in server systems.
The good news is that if you use a web hosting company, your WordPress website can come with a free certification. This means getting a free certificate often boils down to your choice of web hosts. However, here are some free SSL certificate providers on the internet if you prefer:
1. Let's Encrypt
This certificate is the result of a collaboration between the Linux Foundation and the Internet Security Research Group. It gives your website a free SSL/TLS certification, and it's domain-validated. You can also set it to renew without your intervention.
With its automatic renewal feature, you need not trouble yourself with SSL certificates. This feature renews, installs, and verifies the certificate every year. That way, you can focus on marketing your website with a PPC agency.
2. CAcert Free Certificate Authority
This provider has a selection of free SSL certifications. The caveat is that you must meet with a CAcert volunteer in person. This allows them to review your government-issued IDs.
You can choose the duration of your certification in increments of six months, up to a maximum of 24. This might be inconvenient for you since it has no automatic renewals. This means you must meet with a volunteer whenever you renew it.
3. Comodo
Comodo requires a purchase if you want to become a permanent user. However, if you want to experiment with it, they offer a 90-day SSL certificate. The setup will only take a few minutes, and it offers the strongest 256-bit encryption feature.
Another benefit of this SSL provider is its reputation. Major internet browsers like Google Chrome and Mozilla Firefox recognize these SSL certificates. This means a lot if you intend to gain a more positive reputation in the future.
4. Cloud Flare
This is a security and CDN company offering universal SSL certifications for free. It's user-friendly, meaning you can set it up within five minutes. Some popular websites like Reddit and Yelp use their SSL certificate.
If you have an account but with no active SSL, all you must do is log in. Pick the website you want and hit the Crypto icon. Ensure that your configuration is flexible before it goes live.
5. SSL.com
This is similar to Comodo, offering a 90-day free SSL certification for your website. It's automatic and domain-validated, making it easy to set up within minutes.
Along with its reputable SSL certificates, it offers unlimited other features. You can find business-class validation and encryption.
6. SSL for Free
This website lives up to its name because it gives you an SSL certification free of charge. It runs on Let's Encrypt's ACME server. Like SSL.com, it uses automatic domain validation to give your website certification.
With this, you can set your SSL certificate within minutes. It lasts for an entire year before the certificate expires.
7. StartCom
This is a great option for a personal website or blog. StartCom offers an unlimited domain-validated SSL certificate for free. Its sole requirement is to prove that you're the owner of that domain.
It takes a few minutes to a few hours to validate your website. Once it does, it lasts for a year.
Install a Free SSL Certificate Today!
Looking to secure your website? Here are some affordable options and ways to get a free SSL certificate for your website. Use this to increase your website's security and reputation.
Looking for more ways to secure your website and protect your customers' data? Check out our other business security guides for more essential tips.