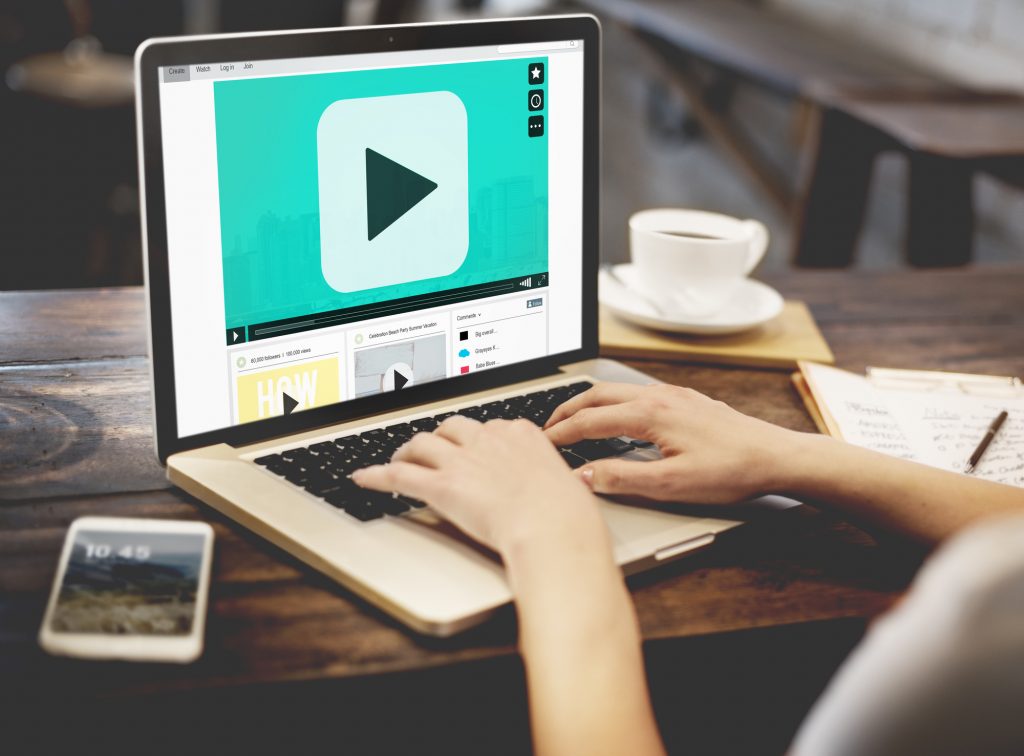 There are about 2 billion people who use YouTube on a regular basis. These people account for about one-third of all Internet users.
With this in mind, you shouldn't have too much trouble figuring out how to get more YouTube subscribers to follow you on the video-sharing platform when you create an account on it. While you might not be able to amass millions of subscribers right away, it's usually simple enough for people to get more YouTube subscribers over time.
Are you wondering how to go about getting more YouTube subscribers at this time? There are some steps you should consider taking when growing a YouTube audience. They should help you get your YouTube subscribers count up in no time at all and lead to even more subscribers signing up to follow you in the weeks, months, and years to come.
Here are some YouTube channel tips that will make it easier for you to get more YouTube subscribers.
Begin by Coming Up With a Great Theme for Your YouTube Channel
Before you set up a YouTube channel and start posting videos on it, it's a good idea to come up with a theme for it. Ideally, you want all the videos that you post on your channel to revolve around this theme in some way.
When you do this, you'll be able to generate some buzz around your channel among those who are interested in the theme that you've come up with for it. Whether your theme is money, business, sports, fashion, or anime, you'll increase your chances of getting those who are interested in your theme to subscribe to your channel.
Taking this approach beats posting random videos that touch on a bunch of different topics. You'll give your YouTube channel a clear sense of direction when you have a theme for it.
Do Your Best to Put Together Great Content for Your YouTube Channel
Once you have a theme for your YouTube channel all picked out, you'll be ready to start filling it up with content. When you begin doing this, you should make sure that each and every video that you put up on your YouTube channel contains great content that people can't find anywhere else.
You should invest in a high-quality camera to shoot the videos that you post on your YouTube channel. You should also learn how to edit your videos so that you can make them look amazing when you throw them up on your channel.
From the second that people click "play" on your YouTube videos, your videos should draw them in and make them want to continue watching them. If they don't, you're going to have a tough time trying to get more YouTube subscribers.
Create SEO-Friendly Headlines for the Videos on Your YouTube Channel
There are literally millions of YouTube videos uploaded every month. As a result, it's going to be very difficult for yours to stand out, no matter how great they might look when you post them on your YouTube channel.
This means that you're going to have to make it easy for people to find them when they're searching for videos on YouTube. You can do this by creating SEO-friendly headlines for them.
Rather than coming up with random headlines for your YouTube videos that don't have much meaning, you should take a look at the kinds of things that people tend to search for on YouTube. You should then incorporate these things into your headlines to improve the chances of people landing on your videos.
Find Ways to Market the Videos You Put Up on Your YouTube Channel
Every time you post a new video to your YouTube channel, you should do whatever it takes to let the world know about it. There are so many ways to market a new YouTube video in this day and age.
You should market a video that you've posted on YouTube by posting about it on social media, sending it out to people in an email, or even just providing people with a link to it through direct messages. You should take advantage of all the different ways in which you can inform people about a new YouTube video that you've posted.
Get Into the Habit of Posting Videos on Your YouTube Channel Early and Often
To get more YouTube subscribers, you're going to have to show people that you're committed to creating new content on a consistent basis. They're not going to feel the need to subscribe to your YouTube channel if you only post a new video once every three months.
You don't necessarily need to post a new YouTube video every single day. But you should try to post at least a few new YouTube videos every week. It'll give people a reason to follow you and allow you to get more YouTube subscribers organically.
Learn About the Different Hacks That Are Out There to Beef Up Your YouTube Channel
If you try everything else that we've talked about here and find that you still can't seem to get more YouTube subscribers, there are all kinds of different YouTube hacks out there that you can try. They might be worth using if you want to get the ball rolling and rack up some subscribers quickly.
Learn about how to hack YouTube views. It could be the key to growing a YouTube channel from scratch.
Start Getting More YouTube Subscribers for Your Channel Today
You're not going to be able to build a successful YouTube channel overnight. It's going to take time for you to launch a YouTube channel and get more YouTube subscribers for it.
Practice patience when you're in the process of trying to get more YouTube subscribers. By following all the tips found here, you should be able to accomplish your goals and get your YouTube channel off the ground.
Would you like to learn more about what you should be doing to rack up subscribers on YouTube? Get more great tips by reading the other articles found on our blog.