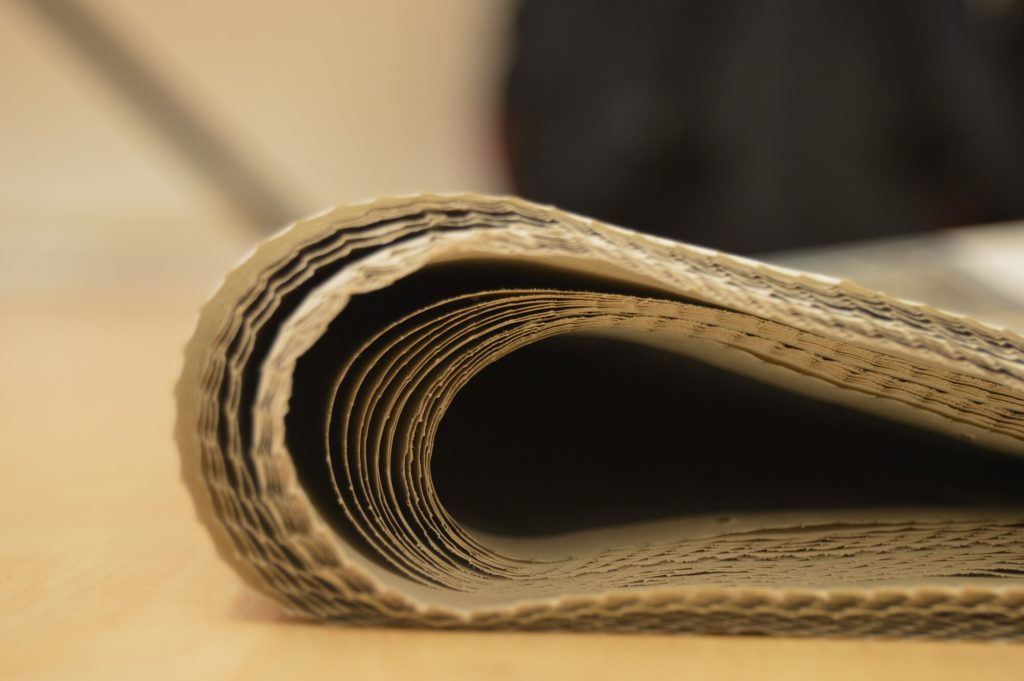 In 2020, readers were spending 24 percent longer reading the newspaper than in recent years.
Maybe you want to reach a local audience or a readership demographic that you know embraces the written word. If you work in public relations or marketing, you might find that some clients prefer seeing their products in flashy print editions.
Carry on down the page, and you'll come to understand why often-overlooked newspaper advertising is the right choice for your business.
Newspaper Advertising Might Be Right for Your Niche
You may have heard the buzz that social media is the queen of dissemination platforms in the 21st century. That's true, but only for adults under 30.
If you're looking to reach an audience over the age of 65, then the paper is your best bet for advertising. Almost 50 percent of American adults in this age group surveyed by Pew Research Center in 2019 said they got their political news from print magazines and newspapers.
Are you unsure about how to design your advertisement to reach your target market? Look for newspaper advertisement examples online. Give the most attractive to your designer as a template.
You Can Take Advantage of Ad Sales
Depending on which newspaper you plan to advertise in, newspaper advertisement cost can vary wildly. It could be anywhere from hundreds of thousands of dollars for a full-page ad in The New York Times to less than one hundred in your local newspaper.
Newspapers will often offer sales or package deals on a newspaper advertisement campaign. This way, you can get your ad across print and e-editions for a fraction of the price of a single print ad.
Alternatively, you can work with a marketing agency like William Lawrence to get the best prices. They have strong relationships with several large media sellers.
You Support Your Local Community
A disadvantage of newspaper advertising is that many local newspapers are closing in 2020 because of coronavirus -related difficulties. Sometimes they merge with more extensive media conglomerates, or they simply disappear.
Their closure is a significant blow to the small communities they serve.
There's no longer an outlet for local stories. Citizens have lost their transparency watch-dog. Research even shows that voter participation goes down while taxes go up in places without a local rag.
Community newspapers thrive on advertising revenue from the citizens and businesses they serve. They employ town members as editors, journalists, and executives. If you pay for local newspaper advertising, you can be confident the money is going back into your community.
Measure Advertising Effectiveness
Whether you're advertising in the powerful Washington Post or the digital edition of the charming Vineyard Gazette, it's essential to track where your money is going. Carefully peruse the ad managers' reports and keep records of how many sales leads an advertisement generated. Let this data guide you when you book and design your next round of newspaper advertising.
Are you curious about how to get the most out of your SEO and advertising efforts? Take a look at the presence-boosting tools on our website.