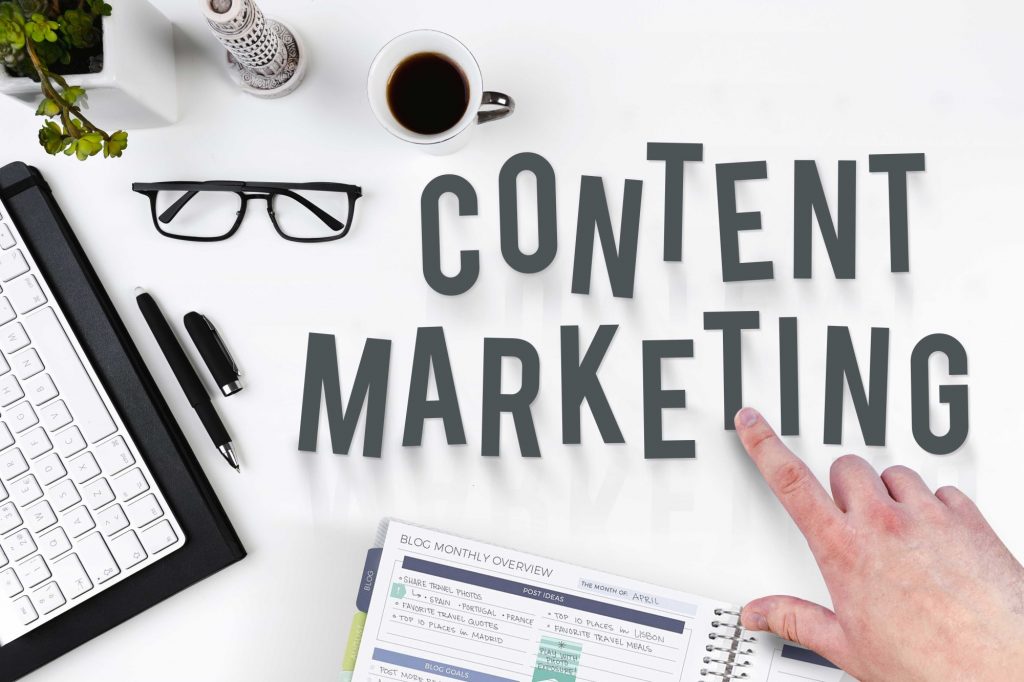 When you're in the branded content marketing business, you need to figure out your next strategy and develop something that works well. You must be on par with what's ahead of you. Keeping things organized isn't always a walk in the park. But you can do it right if you have your branded content calendar by your side.
A content calendar is a schedule of when you're planning to publish your content. Having such a plan helps you stay organized and on track with your activities. This helps you avoid the last-minute rush that can end up spoiling good content.
Here's how to amplify your branded content marketing with a content calendar.
Understand What Branded Content Marketing Entails
Your content publication schedule doesn't have to be too complicated to amplify your brand. You can figure out ways to make everything easy and work for your business. If you're starting, Google Sheets can be a great option.
This gives you a variety of elements that can work for you. One of the most important elements of your content is the Editorial. They're what you'll be publishing in your content on social media, podcast, or blog. Make sure you organize yourself well and have all your editorial pieces in place.
Another element to consider is the platform. This is where the content in your calendar will be hosted. Don't forget to plan how to promote your content and all the promotional activities you have in your calendar.
Have a Preparation Time Ahead of Your Publication
When planning to publish content, preparation will help you put everything in order. You need to work ahead on your content. Calendars can help you see what to do, at what time, and help you prepare ahead of time for what's coming.
You need to have enough time to prepare and schedule what's ahead. With everything scheduled properly, you'll be surprised at how you'll achieve consistency and expertise.
Make It Simple and Visual
Content calendars are perceived to be difficult because people make them appear that way. You can lower this perception by making it simple.
Take your time to shop around for a familiar easy-to-use and simple calendar. Because you're choosing the calendar content on your own, this isn't going to be hard to stick to.
Employ Content Calendar Tools
Sometimes you need a little tool to ensure your content calendar reaches the people concerned in the best way possible. Well, there are tools that will make your work easier. Several tools are made to create, manage, and collaborate with your content calendar.
The content calendar software you choose to work with will depend on the size of your team and the type of content you want to publish. The right tools will also provide workflow automation to make everything easy and ensure you don't miss out on anything.
Essential tools you can employ for your branded content calendars include;
Google Calendar: This is probably the most recognized tool for your content calendar. It works well for a one-person operation.
Microsoft Excel: You can use Microsoft spreadsheets to organize your content and collaborate with ease.
Loomly: Loomly software comes with amazing interactive guides that make it easy to create your social media and blog posts.
Coschedule: Coschedule has amazing plans that range from a one-person calendar editorial to a fully featured market suite that works well for bigger enterprises.
Google Sheets: This is another popular tool that provides reliable options suitable for single person use to small teams free of charge.
Schedule Everything
To come up with a usable content calendar, you must ensure every process has a timeline. If you're doing simple pieces, just the title and the date can work great.
When planning larger and more complex projects, you need to be very careful with every step. Coming up with a schedule makes things simple and avoids confusion along the way. You must have a list that outlines how every piece of your work needs to look and which part goes first.
If you're working with a team, you can assign work to different people and have them responsible for different pieces of the content. Having a schedule for the important dates, for every step, and making everyone aware of the schedule will work well for everyone involved.
Involve Your Team in Your Content Calendar Creation
If you're working on a team project, it's essential to make everyone aware of what's happening. You need to prepare everyone in advance, so no one is caught by surprise. Successful content marketing is a team effort, and individual success is never good enough.
For your content to go live, you might want to work with copywriters, videographers, and designers, among others. Come up with a reliable way that can involve everyone in what you're creating. Find a tool that everyone involved in the project can access easily.
View Your Calendar and Fill in the Gaps
Viewing your content calendar after finishing all the work will give you a perspective of how you see your work and what you think about it. Examine your updates, blog posts, and sharing so that you can see the big picture.
Sometimes you can get lost in the details of your content creation. A larger vision session helps create the calendar and allow you to have regular peeks at your work. This can help bring your work into context and make you see things as they are.
To Publish Good Content, Plan for It
Branded content marketing allows you to plan and schedule your content publication ahead of time. You're always on top of what you need to do, what's coming up, and everything important. A well-written content calendar will help you save time and track every activity.
Wondering how to create a good calendar and make things work perfectly for your content marketing? Go through other posts on this site to find all the helpful guides.