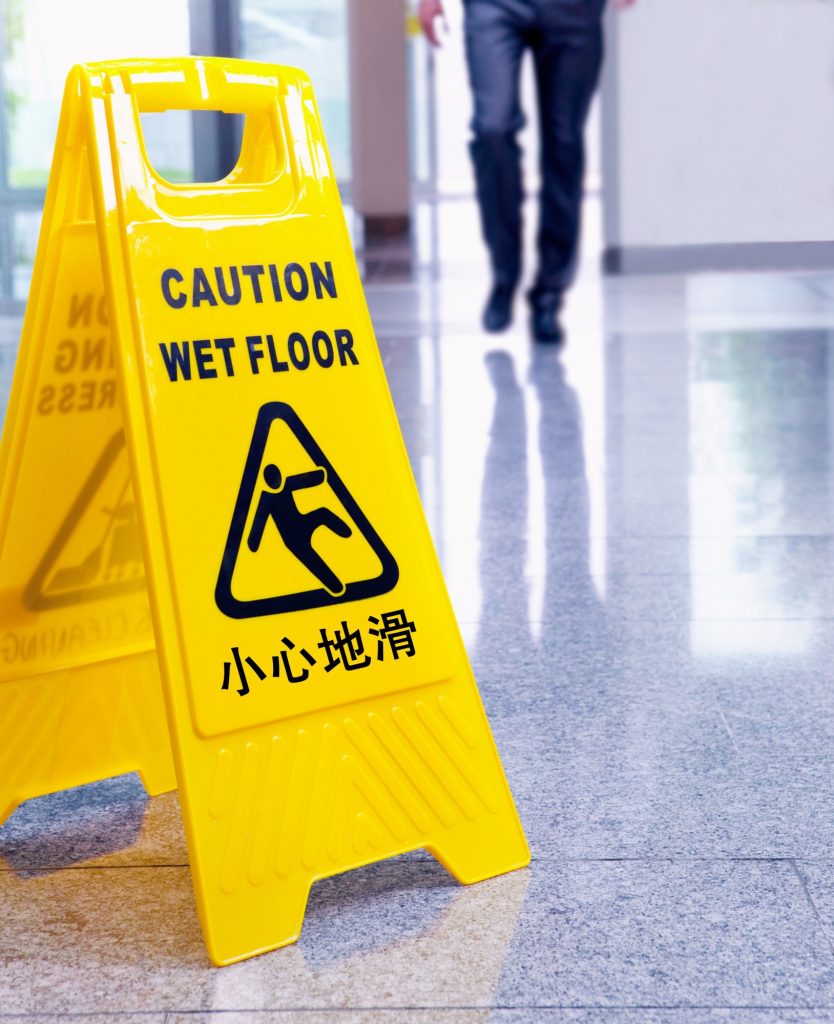 Depending on your work, we know you aren't too concerned about safety while you're on the job. However, according to WHO, fall hazards are the second leading cause of accidental injury and deaths worldwide. There are about 37.3 million people who fell that required medical attention each year.
Remember that a fall can lead to head injuries, sprains, lacerations, and broken bones. So, what's the best way to have fall prevention at your business? Read on to learn five ways to avoid fall hazards.
1. Reduce Fall Hazards Through Design
The first way to avoiding fall hazards is to eliminate it before anyone has the chance to create one. It's a concept known as Prevention through Design (PTD). With PTD, architects identity any fall hazards and address is through the programming and design phase.
Make sure to analyze the blueprints of your work area. Check the roofs, edges or sides, floors, and so on. Consider having some guardrails or safety nets around dangerous areas.
Note that elimination is the most effective prevention against fall prevention. If you have proper planning, you can save your time and resources. Some areas that are more exposed to fall hazards include:
Ladders

Roof including skylights

Open-sided floors

Aerial lift platforms

Structural frames

Leading edges

Ramps

Runways and walkways

Stairways
Be sure to install fall prevention measures. Start by adding lifelines to structural materials to make it fit into place. Avoid cutting any floor opening until you can fill it up with some specified objects.
Remember to attach self-retracting lanyards or work platforms with railings at the top of building equipment. The least effective way to avoid fall hazards is by using personal protective equipment. Be sure that all your materials are appropriate for an anti-hazard workplace.
2. Add a Fall Protection System
A fall protection system refers to the equipment to control fall hazards. Some common fall protection systems include:
Personal fall-arrest systems

Safety-net systems

Guardrail systems

Safety-monitoring systems

Positioning-device systems

Fall restraint system

Warning-line systems

Controlled-access zones
Personal fall-arrest systems involve having a full-body harness to stop you from falling. It also minimizes the arrest force. You usually have anchors, connectors, lifelines, and so on around your body.
Safety-net systems involve using mesh nets and connecting components. These are for people who work 25 feet or more above lower levels.
Guardrail systems use verticle barriers with top-rails, verticle members, and mid rails. These are barriers to prevent any materials from falling from above.
The safety-monitoring system has a person with a set of procedures that will monitor other workers. They warn about mistakes or any danger area that others should keep watch for.
The positioning-device system enables workers to work hands-free from any surface, such as the wall or verticle structures. This involves an elevated surface to push a worker up to a high area.
The fall restraint system also involves using a full-body harness or body belt. However, unlike the personal fall-arrest system, the fall restraint system prevents any falls.
Warning-line systems consist of using ropes or chains to form a barrier in unprotected areas. The lines mark off dangerous places like the roof or balconies.
Controlled-access zones involve giving only one or two workers access to an area such as the roof. It's a great way to reduce supervision.
3. Clean and Maintain the Workplace
One of the main reasons for slips, trips, and falls are due to the presence of poor walking surfaces. It can happen because of the cluster, wet floors, and areas with debris. So, the best way to avoid that is by having proper cleaning and repairs.
Start by cleaning any leaks, spills off the floor, stairs, and doorways. Make sure to use the "wet floor" signs to reduce any accidents for visitors and employees. Keep the walkways free of any tools, boxes, materials, and other hazards.
Inspect the floor of any cords, power cables, and air hoses. Try adding some slip-resistant floor treatments to the edges of your stairs. Be sure to repair and replace broken or missing places.
4. Maintain Proper Lighting
It's hard to see anything if your walkway and office when your lights feel like they don't exist. With proper lighting, you can lower the risks of fall hazards. The lighting level all depends on the nature of your work, employees' eyesight, and the environment.
Start by getting rid of all your fluorescent lighting. Some studies say that fluorescent lighting can increase UV-related eye diseases by up to 12%. Your best choice in lighting is using LED light bulbs.
Make sure to take advantage of natural light by freeing your windows of any curtains. Remember to always think for your employees. Place some task lighting near all tables and work areas.
With the right lighting, you can help your employees concentrate on their work. It also helps improve the mood by giving out a more active and cheerful environment. Good lighting also improves accuracy and increases work speed, which enhances productivity.
5. Train Your Employees
Fall hazards are easy to prevent, so training your employees can help them do so. Start by identifying the fall hazards in your workplace and remove any exposure to them. The goal of fall prevention training is to change the behavior of your employees.
The training program should include instructions and regulations on equipment use. You should also train their skills and tools to solve issues before they rely on less-effective approaches. Remember to hire trainers that can provide real value in your program.
You should combine multi-media applications, lectures, and hands-on exercises. It helps enhance training and teaches your workers what to do with fall hazard accidents.
Make sure to have a training approach customized for the workers. The program should match their working responsibilities and environment.
Encourage your employees to wear slip-resistant shoes. Make sure you emphasize the importance of safe work practices. This includes closing file cabinets after use and picking up items from the floor.
Avoid Fall Hazards in Your Business
Make sure to apply these ways to reduce fall hazards in your business. Ensure your employee's safety and prevent them from falling today!
We hope you enjoyed reading this article. Feel free to share this knowledge with other businesses. Don't forget to check out our other blogs for more helpful guides.