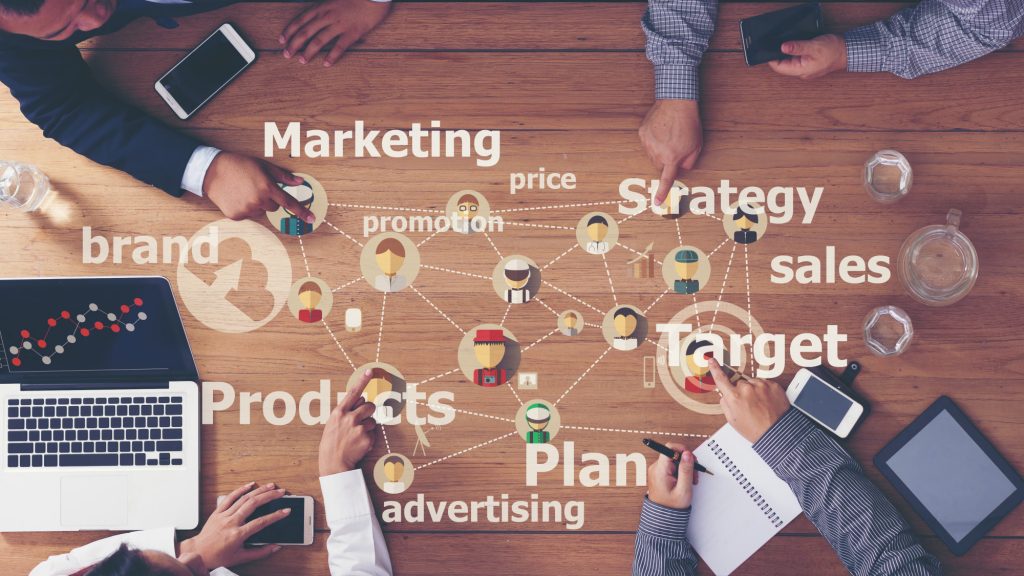 1.8 billion websites are online today. Given that volume of choices, what do you think the odds are that internet users are going to choose to give your business the attention you're hoping for.
Without the help of a great marketing strategy, the outlook on that question isn't good.
Fortunately, adopting a great marketing strategy is as easy as bringing on a great online marketing service. The trouble really is filtering through all of the agencies that exist and finding the perfect team to help you get your products and services in front of consumers.
So, how can you find the perfect marketing partner? Below, our team shares a handful of steps you should take which will help the best marketing picks rise to the surface.
1. Celebrate Your Niche
Gone are the days of buying into one-size-fits-all business solutions. Today, you want to be aware of what your business niche is, ensure that any vendors you work with know your niche, and have done business with others that operate in that space.
Marketing a vitamin brand looks very different from marketing an entertainment company. If you agree with that sentiment, you agree that consideration for your business' niche should be leaned on during every step of your online marketing service vetting process.
2. Understand Your Goals
If you don't know what you're trying to accomplish, how are you going to determine if a marketing agency has the wherewithal to help you achieve your desired ends?
We get that goal setting can be intimidating. Believe us when we say that by laying out even broad goals, you create a good conversation starter that prospective agencies can build from when pitching you their services.
Common, broad goals might look something like – "We want to increase our online conversion rates." Or "We'd like to scale our online engagement."
More specific goals would quantify things. For example, "Our team wants to raise our average monthly web traffic from 100 unique visitors to 1000 or more over the next 9 months."
3. Find Prospects
Digging up prospective online marketing services usually means taking a stroll around the internet and/or asking around for recommendations.
Asking for recommendations is easy enough. Talk to trusted business owners to see if they've used online marketing services in the past. If they have, ask them if they can recommend you to an agency they enjoyed working with.
Digging around online takes a little bit more work but isn't particularly difficult. Head over to review sites like Yelp or Google, type in online marketing and see what pops up. Based on an agency's reviews, you should be able to quickly identify a handful of companies that may be worth diving deeper into.
4. Request Proposals
With a shortlist of digital marketing services providers in hand, it's now time to start reaching out.
To make your first point of contact effective, consider sending your marketing service prospects an email that describes your company, its goals, and your interest in potentially working with them.
Include your company's website and invite recipients to send you a proposal that outlines how they'd help you achieve your goals and what cost might look like.
If you don't get proposals back, follow up via phone to confirm your note was received.
5. Schedule Interviews
The proposals you receive in response to the requests you put out to agencies should give you enough context on your prospects to know who's worth sitting down with. In our opinion, you should make it a point to sit down with at least 3 agencies and have them walk you through their plans.
When you interview your agency, be sure to ask them any questions that weren't addressed in the proposals they sent you. Also, pay attention to how much you vibe with the people that are speaking with you.
Vibe checking contractors is something that few people do which is shortsighted given that how well you get along with the group that's managing your marketing can have a big impact on your success.
6. Pay Close Attention to Pricing
Pricing is likely to be a chief factor when it comes to deciding who you work with. It can also be one of the fuzziest parts of proposals.
Pay attention to pricing closely and find out if the pricing presented is a promotional rate, if it will cover all of the services needed for you to reach your goals, and if it's subject to inflation due to unforeseen labor costs.
We've seen businesses get burned by singing on a contractor only to find that the pricing they were pitched didn't fully pave the road to their desired end. Get clear on how exhaustive your rate is and don't be afraid to negotiate if needed.
7. Start Small and Scale
Rather than going all-in on an online marketing service, you're feeling good about, hedge your bets by warming up to their services. You might accomplish this by asking the marketing team you're considering to do a single project for you or to offer you an out in your service agreement within a certain period of time.
Once you've seen that your contractor can deliver, get more aggressive about your investment in their expertise.
An Excellent Online Marketing Service Can Revolutionize Your Business
While some businesses try to be jacks of all trades, we can tell you from experience that approaching running a company from that angle can do more harm than good. So, if you can afford it, get serious about bringing on an online marketing service to help you garner attention for your products and services.
With a little assistance from experts, you'll be blown away by how quickly your company can grow.
If you're hungry for more information on marketing and other relevant business topics, consider browsing additional content on our blog!