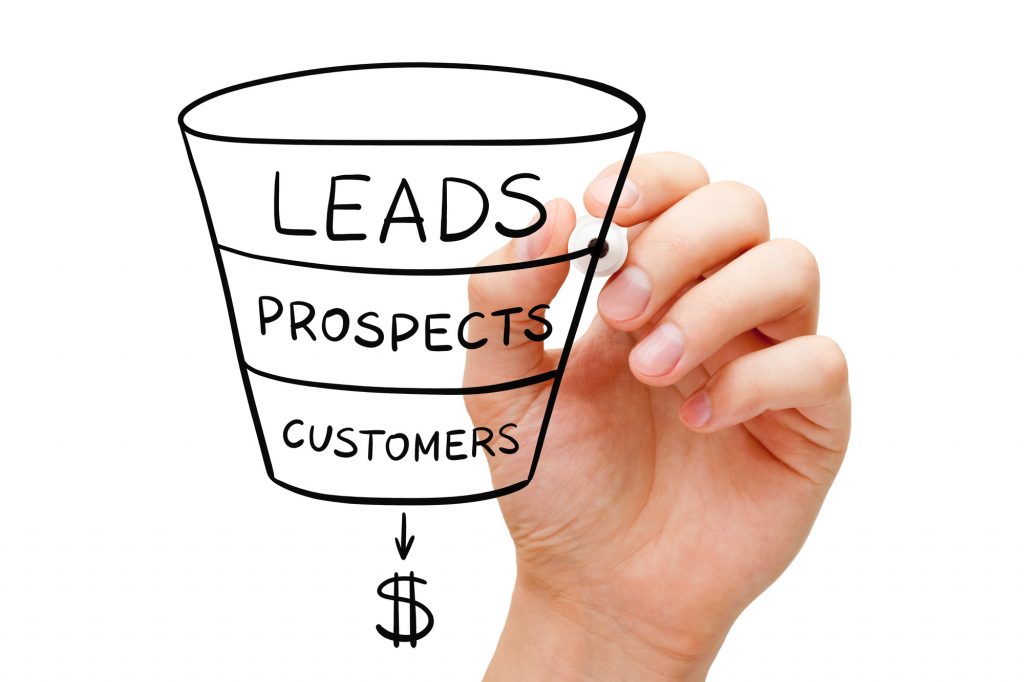 A recent report shows that 68% of customers search for online products independently. Unlike the past, where sales representatives were a gateway to information, today's consumers are informed. They do their research and engage businesses that solve their needs.
Given this scenario, digital marketers should ensure that customers have a seamless decision journey. You need to create a sales funnel that helps customers to move from stage to stage until they decide to buy. 
So, what is a sales funnel? Keep reading to know more about a sales funnel and how it benefits a business.
The Definition of a Sales Funnel
A sales funnel refers to a step-by-step process that maps out a customer's journey towards purchasing a product. The term funnel is used to symbolize the way customers show interest in a high number of products, but only a few of these people end up buying. When potential customers pass each phase, a marketer is almost confident that they will purchase a product as commitment heightens.  
You need to understand the sales funnel strategies to know how sales funnels work. The first strategy or stage is awareness, where prospective buyers learn about your products. They might know about your brand from your website or other sources, such as a flyer.
The interest stage is the next phase, where prospects search actively for solutions. You can take this opportunity to provide them with valuable content. If they find the information useful, they decide to consider your offer; this is where webinars and sales pages become useful.
In the final stage, prospective buyers take action by finalizing the sale process. They click the purchase or order button and wire money to you. Now you have the client on board, but you need to ensure they make repeat sales.
The Benefits of a Sales Funnel for Businesses
At least 90% of shoppers report that user-generated content influences their decision to make a purchase. Sales funnels prompt marketers to create such useful content. With a sales funnel, you'll learn about a potential buyer's interests and fears, which will guide you on the content to create. 
A sales funnel further makes marketing easier as you'll know what to do at each step. You can use your sales funnel to design your website pages and webinars, depending on your business type. Ultimately, you will adopt a consistent marketing approach and save money that you'd otherwise spend on programmers and designers.  
The conversion rate with a sales funnel is unbeatable. The conventional marketing approach that focuses solely on making sales tend to drive away potential customers. With a sales funnel, you'll start by helping potential customers identify their problem and a solution before directing them to purchase.
A Sales Funnel Is a Must-Have for Any Business 
If you have a business, a sales funnel is a tool that you don't want to underestimate. It will help you filter out prospects, which will allow you to invest resources to the right audience. A sales funnel improves your content marketing, conversion rate, and makes marketing easier. 
Do you want to create a strong digital marketing strategy? Our blog has everything you need to accomplish that mission. Check out the resources on our website and implement the tips you learn.