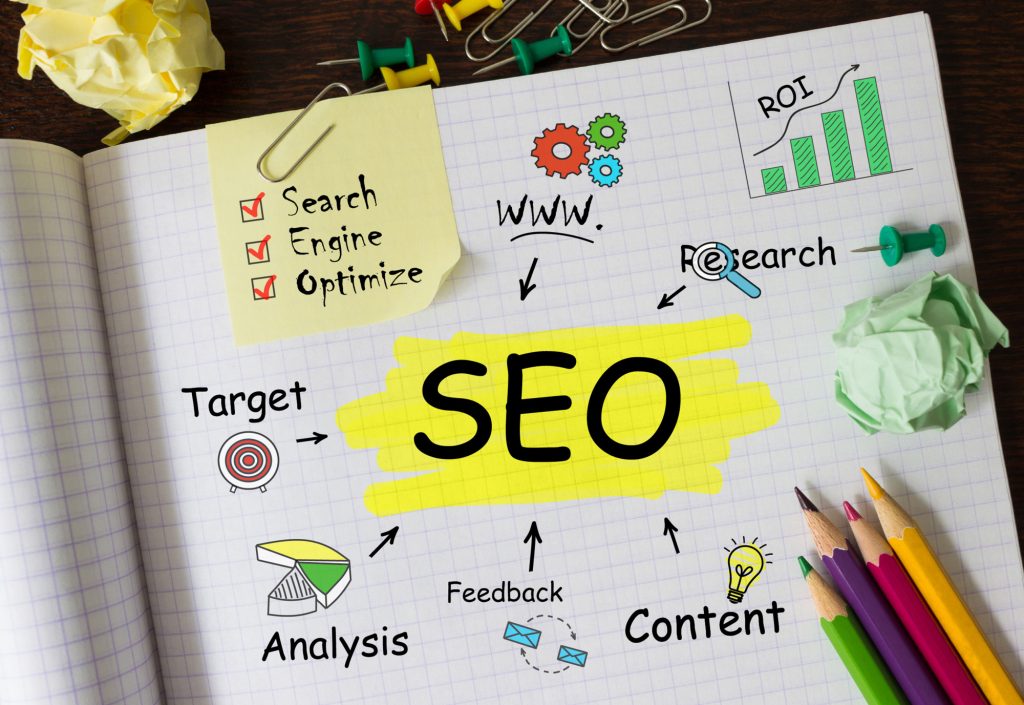 Did you know that 93 percent of all online activity starts with a search engine? Because of this, SEO (short for search engine optimization) is essential to any business that wants to grow an online audience and increase its bottom line in 2020 and beyond.
When it comes to putting together an SEO plan, one of the most important things to keep in mind is the fact that there are different types of SEO that you can use. Read on to learn more about these SEO types and discover the benefits they can offer for your business when you use them correctly.
What Is SEO?
Search engine optimization is a term used to describe the various techniques that businesses can use to improve their website and make it easier to find in search engines. When you use the right SEO techniques, you can help your website to show up closer to the top of search engine results pages (or SERPs).
These techniques, when used correctly, can increase the number of people who will click on and engage with your website. The more people visit your site, the more sales you're likely to make.
Types of SEO
There are many different types of SEO practices that businesses can use to improve their search engine ranking. Here are some of the most well-known options you might want to incorporate into your online marketing strategy:
On-Page SEO
When most people think of SEO techniques, they first think of on-page SEO. On-page SEO has to do with the content of your website, including the strategies you might use to optimize an individual page.
The following are some examples of on-page SEO:
Keyword research to find the best words and phrases to target on a particular page
Content creation, including publishing blog posts and drafting content for landing pages
Keyword optimization and using keywords in the right places to help improve a page's ranking
Good on-page SEO practices are necessary if you want your website to show up near the top of a search engine results page. They're not the only things to take into account, though.
Technical SEO
In addition to on-page SEO, it's also important to think about technical SEO. Technical SEO has to do with the non-content aspects of a website.
There are two main goals of technical SEO. The first is to make a website more readable so that search engines can crawl and understand it more easily. The second is to improve the user experience, which sends a signal to the search engine that the site is of high quality and deserves a better ranking.
The following are some specific technical SEO practices business owners might need to take into account:
Website load speed
Mobile-friendliness
Indexing and crawlability
Website architecture
Website security
At the end of the day, it doesn't matter how good your on-page SEO is. If you're not thinking about the technical aspects of how well your site runs and how easy it is to access and navigate, you're going to have a hard time seeing significant results.
Off-Site SEO
Off-site SEO also plays a big role in your website's search engine ranking. It helps you to build a good reputation for your website and increase your brand's credibility.
One of the most effective off-site SEO techniques is creating quality backlinks. If there are links on other authoritative and high-profile websites that direct readers back to your site, it'll be easier for people to start trusting your business and taking an interest in what you have to say or what you're selling.
Local SEO
Finally, we can't forget about local SEO. Local SEO involves using all of the techniques listed above to help local shoppers find your website and visit your business. It's especially important for businesses that have a physical location as well as an online presence to make local SEO a priority.
An example of a local SEO practice is using specific keywords so that your webpages show up in local searches. This might mean using your city's name alongside certain keywords. 
Another example is asking customers to leave reviews on sites like Yelp so that more people who are local or who are visiting the area can learn about your business. This creates more backlinks to your business and helps to boost your credibility.
Benefits of Hiring an SEO Service
Understanding these types of SEO is a great first step for business owners who want to build their business and have a stronger online presence. Learning the ins and outs of each of these techniques is very time-consuming, though, and might not be realistic for business owners who are already juggling lots of balls at one time.
If you want to improve your business's search engine ranking but don't have the bandwidth to become an SEO expert, looking into different types of SEO services can also be valuable. There are lots of benefits that professional SEO services can offer, including the following:
Save time by doing the research and heavy lifting for you
Save money by freeing you up to focus on other, more lucrative parts of your business
Provide a better return on your investment by bringing more traffic to your website sooner
Grow your audience and build your brand faster
Conduct audits to help you see what you're doing well and where you can improve
Another great thing about professional SEO companies is that many of them offer a la carte services. As the folks at store.tribalcore.com have pointed out, this helps you get the help you need without having to spend a fortune on an SEO package.
Try These SEO Techniques Today
As you can see, there are lots of different types of SEO that you can use to grow your business. Keep this information in mind as you begin making an SEO plan for your company and you'll have a much easier time seeing results and making progress.
Do you want to learn more about improving your business's online presence? If so, there are tons of other helpful articles available on our site. Visit the SEO Articles section today to continue your research.