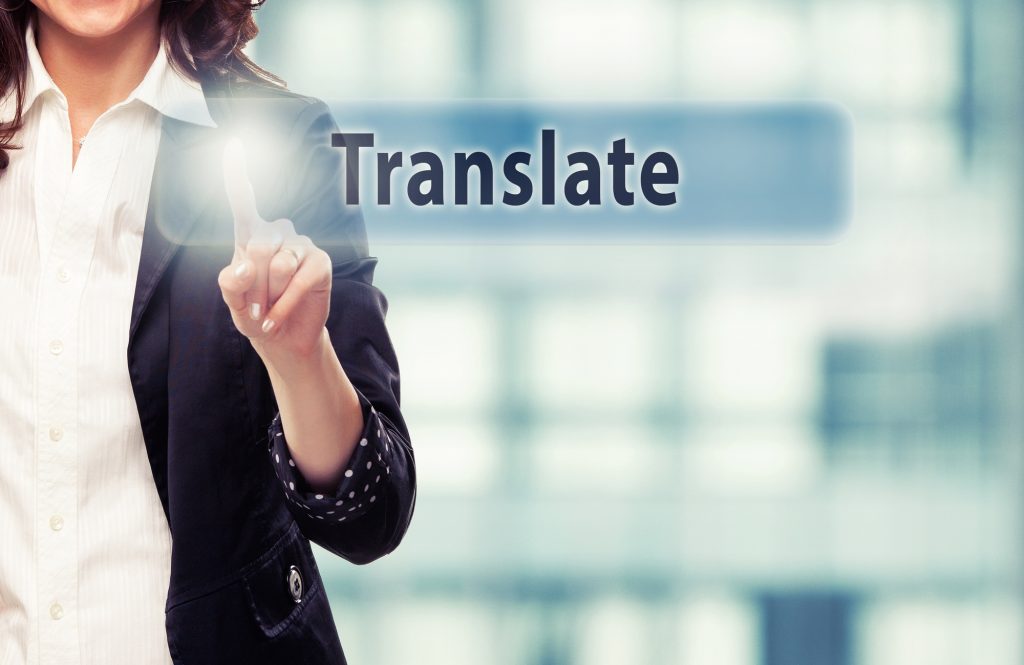 As your brand grows and starts expanding into international territories, the need for localization inevitably arises. Translating into various languages allows you to customize your offers to a market's unique linguistic needs and cultural preferences.
It also enables businesses to engage with people that might otherwise have been lost due to a language barrier. Becoming an international business is the dream of many. But, with over 7,000 languages spoken around the world today, this is no simple task.
Have you started selling to global audiences, and are you hiring teams across the world to translate for you? If so, a translation management system might soon become a crucial part of your workflow.
So, what is a translation management system? 
In this article, we'll give you the answer.
What's a Translation Management System (TMS)?
Translation tasks across multiple countries can quickly get complicated. You might employ multiple teams across several locations around the world. That's a lot to manage!
All these people need to communicate and allocate the necessary translation-tasks to your content efficiently. A TMS helps bring them together as though they were all working from one office!
The main features of a high-quality translation management system include the following.
Workflow Management
If you're using a content management system (CMS), you might regularly publish new content to your website. As such, to accommodate an international audience, you'll continuously need translation services. 
A TMS automatically grabs new pieces of content from your CMS and assigns them to translators. That way, your audience can stay up to date with your latest content no matter their mother tongue. 
Workflow management involves automating processes, managing documents, and enabling different teams to communicate effectively. This is where a TMS comes in handy.
With a decent quality TMS you get access to a platform where everyone can view the translation tasks, download and re-upload translated files, and assign who's going to work on what.
Some solutions even come with in-built comms systems where team members can message one another. All of these features work together to make workflow management a breeze! 
Managing Translation Memory
Translation management systems maintain previously translated phrases and fragments. This is often referred to as 'translation memory.'
Where the amount of translations is high, this will save you time and money and help maintain consistency. Translators can refer to this database to see how a phrase has previously been translated. This allows them to keep a consistent tone. 
Managing Terminology
Terminology databases are similar to Translation Memory, but they specifically, hold terms and branding. This is critical for brands that regularly use terms or slogans that need to remain consistent across.
It also helps label specific products and their features in ways that translate the same each time. 
This is a vital part of improving your international SEO with the right terms and keywords.
Integrating Machine Translation
Modern translation management systems allow you to integrate popular machine translation providers. Through API connectors with these systems, you could translate content automatically.
This is an excellent addition to your workflow or suits the type of content you need to translate – with a modern TMS; the option is there.
Reporting on Progress
A TMS helps your team track what's already been translated and how much is still to go. You can also track associated expenses and get a better idea of how the translation process features into your budget and workflow.
What's the Difference Between a TMS and CMS?
The best content management systems (CMS) allow you to control, collect, and consolidate pieces of content, text, descriptions, tags, and images that need distributing to various platforms.
This is useful for anyone who runs a large website and regularly needs to post new content. It also helps anyone who needs to update the information associated with products and services.
A translation management system can work in conjunction with your CMS. It can automatically source content updates and add them to the translation workflow.
The TMS focuses only on linguistic variants and does not handle the content and the upload of it by itself.
How to Choose a Translation Management System
Translation management systems are becoming more complex. They can automize processes to a greater degree. This can even mean that no human manager is needed anymore to send files out for translation.
If you're looking for a TMS, consider the following factors. 
Features
Have a conversation with those most involved in the translation process and check-in with their needs.
How much automation do they need? Is machine learning a necessity? How often will you need to translate files, and how involved are the strings of content?
Integrations
Some TMS' can integrate with other tools to make your workflow easier. Examples include project management tools, chat apps, cloud storage, or code repositories.
Ease of use
Choose a system that has a great user experience. It should be easy and intuitive to use. The system should also provide an easy-to-read overview of your progress. 
Pricing
Choose a TMS that provides the best value for money. 
For a translation management system and other translation services that could make localization easier for you, visit Translatemedia.com.
Globalize Your Business with a TMS
Hopefully, this article has illustrated how a translation management system could help your brand translate your content consistently across an international audience.
For similar content on helpful tools and tricks for growing your business and improving your SEO – locally or internationally – subscribe to our blog. This is the easiest way to stay up to date on all our latest content!