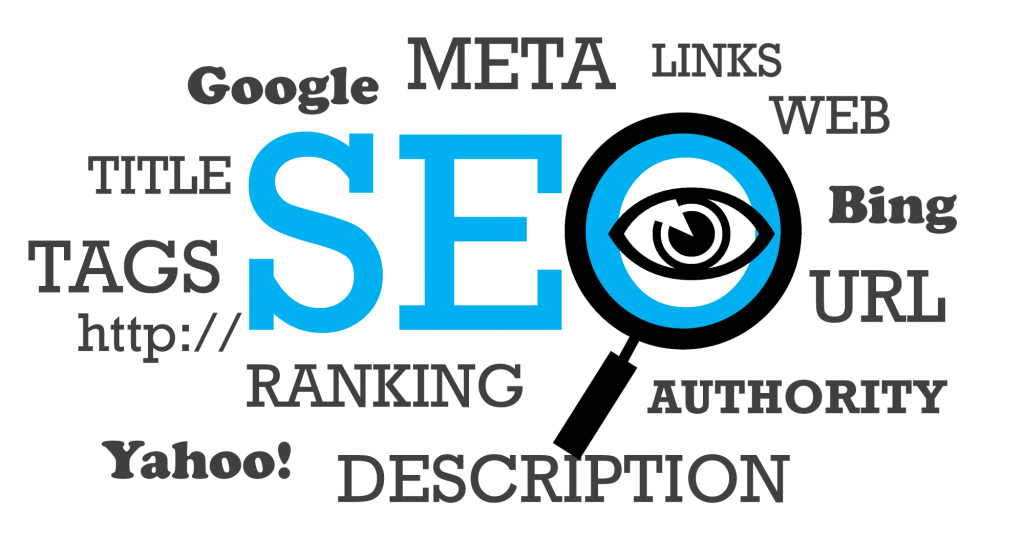 The numbers speak for themselves — 75% of users don't look past the first search engine result pages.
In a world where the majority of online experiences start with a search engine, high visibility on search is mission-critical. To deal with this, many eCommerce firms invest heavily in their search engine optimization (SEO). But throwing everything against the wall to see what sticks won't cut it with SEO.
Keep reading for a brief look at six critical 2020 SEO tips for eCommerce businesses.
1. Refresh Your Product Page Content
At times, keeping up with the content on your product pages can slip by as you attend to urgent site matters. Before you know it, you no longer put up unique product page content.
The problem with this content creep is that you make it hard for search engines to learn what your page is about.
Without more information, a search engine can't assess the relevance of your page to users.
Additionally, it would be hard for a search engine to determine the relationship between a product page with no unique content and your other pages.
Thus, you should resolve this by first assessing your most popular web pages using analytics. For these pages, manually add fresh content. Don't pull stale material from a database as that has a high chance of creating duplicate content.
Since you run an eCommerce site, you have a wide range of products. It's impractical to produce content for all product categories.
Instead, you should zero in your SEO to highlight parent product categories.
For the products where information is standard across the web, differentiation will be essential.
Consider incorporating user-generated content on such products like reviews and endorsements to avoid duplicate content.
2. Enhance the User Experience
According to Google, RankBrain is their third-highest impactful factor in ranking a site. Far from falling off, this trend is likely to strengthen throughout 2020.
Generally speaking, RankBrain analyzes how users interact with search results. From this analysis, RankBrain will 'grade' the results.
Therefore, if users click on a result but end up bouncing from the website, that site will lose ranking over time. Conversely, if users click on a result and linger around on the website, that site will gain (or retain) higher ranking.
Such user behavior when interacting with your site is based on the kind of experience they get.
Thus, you must optimize your user experience if you are to nurture the type of user behavior that signals your site is valuable.
3. Focus on Authority
For a website to gain ranking traction, it must score highly on Expertise, Authority and Trustworthiness (E-A-T). With that said, how E-A-T works for an eCommerce site is different from how you would handle a blog post.
With a high-quality eCommerce website, E-A-T goes beyond incorporating authoritative text. You also have to build all features and functionality keeping E-A-T in mind.
Therefore, when you are designing your eCommerce site, look at features such as calculator, usability, and interactivity.
The guide to keep at the back of your mind at all times here is that being in eCommerce, the search engine considers content on your site to be more than just the text.
Once you work on your site's E-A-T, you need to realize it's not a one-and-done deal. You'll need to make it a critical metric to monitor continually.
For example, Alexa rank can help you critically assess your site's reputation to help you discover any tweaks you need to make to keep your E-A-T up.
4. Optimize Your Videos and Pictures
Photos and videos on your eCommerce site are mission-critical. The quality of each picture and video will significantly influence a user's desire to purchase from you.
However, the pictures and videos on your website also impact usability. When you use media with large file sizes, you slow down your site. As you already know, the slower a site works, the higher the bounce rates.
To avoid this, you should balance media quality with usability. That means looking for photos and videos that are of high enough quality but which offer an optimal file size.
While at it, you can also A/B test your media to discover the best feedback. Use different images and videos to find the one that most boosts your traffic.
Don't forget to make the alt text, caption and file name for the media you use brief yet descriptive. That makes it easier for users to learn more about a product at a glance.
5. Secure Your Site
Imagine working hard to draw the attention of a user by offering them the right product at the right time. Now picture such a user landing on your site, ready to convert only for them to find a huge warning about your site's lack of security.
What are the chances this previously prime prospect will still go through with the sale? Very low.
At the least, you need to sign up to a plan that offers SSL to protect your user's financial and identification information.
A handy tip for any site security features you have is to display them prominently for your users. Many site owners love throwing such visual acknowledgments at the bottom.
However, you need to position visual reminders of site security in areas where any user scrolling by your site can spot them at a glance. It can make the difference between a future sale or not.
6. Conduct Periodic Assessments
Any SEO tactics you deploy aren't set in stone. Just like your overall SEO strategy will continue changing so will the tweaks you make.
At times you will improve your code only for the programmer to break something elsewhere that impedes your SEO.
You, therefore, need to develop a strategic SEO framework that enables you to assess every nook and cranny of your SEO tactics continually.
That will help you keep your SEO aligned to your business strategy all through.
Focus on 2020 SEO Tips That Actually Work
Search is now a critical influence point for eCommerce purchases. As such, you need to figure out the most effective SEO moves to adopt. To this end, you should keep a keen eye on 2020 SEO tips that actually work to gain more traction for your business.
Are you looking for ways to prime your site's SEO? Check out more of our content for meaningful ideas that can move the needle for your SEO strategy.