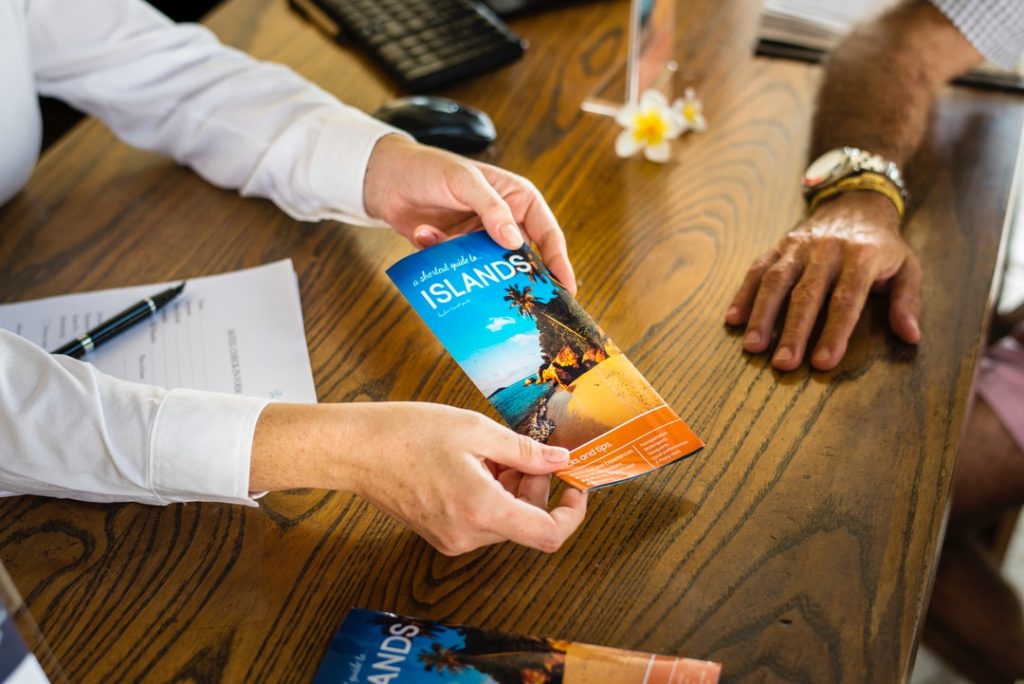 It's a new year. So, naturally, you're looking to give your business marketing brochures a long-overdue fresh face. After all, you want your brochures to stand out in a trade show crowd.
Smart thinking.
Research shows that nearly 80% of the owners of small and medium-sized businesses use brochures or flyers for marketing purposes. So, it's essential that your brochures pop.
The question is, how exactly do you find brochure images that perfectly represent your brand and make your products pop? Here's a rundown on how to choose the perfect brochure images for your business.
Let's get started!
Consider the Relevance of Potential Brochure Images
A major mistake that business owners make when choosing brochure images is that they attempt to rush this process. As a result, they end up picking random images that aren't very meaningful to their businesses.
The truth is, it's critical that you pick images that are relevant to your company, message, or products. 
If your photos aren't relevant, you may end up confusing your reader. In addition, you might cause your readers to simply dismiss what you have to offer. 
Consider the Quality of Your Possible Images
When choosing images for your brochure, be sure to eliminate any pictures that are low in quality. These include images that have resolution or visibility issues.
The images you showcase on your brochure will be representing your products, brand, or company, so they should always be high in quality and represent professionalism. 
Consider Images That Follow the Rule of Thirds
This is yet another important step to consider when choosing images for your brochure.
To follow the rule of thirds, imagine splitting your photo horizontally and vertically into three parts. Then, position the image's major areas of interest at the lines' intersections. You can do this easily with the help of photo editing software.
This move will help to ensure that you choose photos with strong compositions. These are the types of photos that will make your brochure stand out for all the right reasons. 
Consider Matching Your Images
Let's say that you'll be utilizing multiple shots in your business brochure. Try to pick pictures that match stylistically.
For instance, a picture of individuals against a background that is white won't look great next to an image of a yellow bus that is blurred.
Choose a theme, and stick to it.
How We Can Help
In addition to highlighting how to choose the perfect brochure images, we offer a wide range of tips and advice regarding other aspects of entrepreneurship.
For instance, you can learn how to build a startup that will succeed long term. On our site, you can also find out treasurers' and chief financial officers' perspectives on a potential global recession.
Take a peek at our site to find out more about how to keep your business running in tip-top shape in the new year ahead.