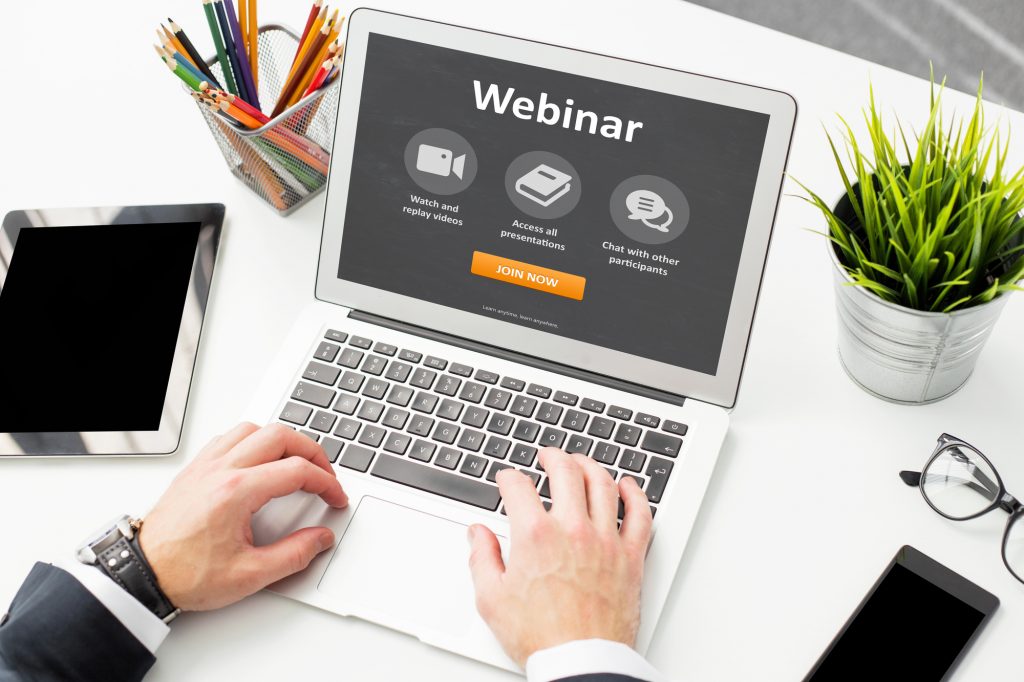 Americans spend more than 11 hours each day interacting with media.
Your audience is already online, so have you ever thought about using a webinar to reach them?
If not, you're missing out on a valuable marketing tool. Videos and webinars are an effective way to generate new leads and promote your business. And hosting a webinar isn't as hard as it might seem.
Learn more and discover how the benefits of webinars can boost your business.
Webinars Let You Showcase Your Expertise
Webinars let you show your expertise in your field by teaching others. Not only do you provide invaluable information for your viewers, but you can also talk about your products and services.
Use the webinar to explain what you do and why using your services would benefit them. A video format like a webinar also puts a face to your business and allows you to showcase your passion.
You Receive Feedback From Your Audience
Webinars are an easy way to learn about your audience through interactive sessions. Viewers often have questions for you, which allows you to learn more about their needs.
This input enables you to alter or add to your products and services to better serve your audience.
And according to Medium, 92 percent of attendees want a Q&A session at the end of a webinar. So you're not only gaining insight, but you're also providing what your audience wants.
You Can Record Webinars
Recorded webinars provide a resource your audience can revisit later. This lets them better understand and appreciate your content.
Recorded webinars also let your audience view the video even if they can't make it to the original event. This is a good way to hook even more people and expand your audience. After all, with a webinar, you can reach people from all over the world.
Paid Webinars Act as a Revenue Stream
Paid business webinars are a potential way to create a new stream of revenue. As long as you offer enough valuable content, your audience shouldn't mind paying a small fee.
The key is to have a large enough audience and understand what they want or expect in your webinar. You don't want to wind up with disappointed or unhappy customers.
To learn which mistakes to avoid and how to make the most of your webinar, consider using Webinar Marketing services.
You Obtain Lead Information
Having something meaningful and inspiring to say is one of the best ways to obtain leads because your audience keeps coming back for more. Webinars allow you to showcase your knowledge and skills, but they also allow your audience to learn something new.
People often have to register to view a webinar, meaning they provide their name and email to sign up. So right away, you know that they're interested in your content and what you have to say.
Interested in Hosting a Webinar for Your Business?
Hosting a webinar for your business both offers your audience valuable information and creates a way to boost sales.
Webinars for business can take your company to the next level and raise brand awareness. Plan and promote your webinar well in advance to ensure a successful outcome.
Looking for more ways to boost sales? Check out the rest of our website for valuable SEO tools, information, and more to optimize your business.