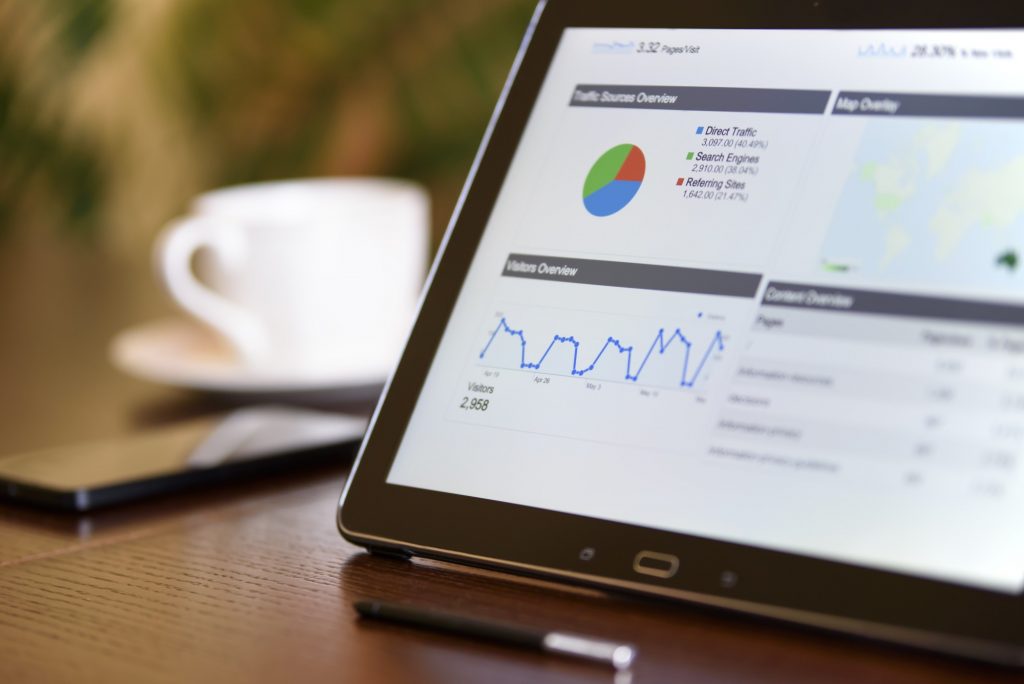 Google processes over 40,000 search queries every second.
That's about 1.2 trillion searches annually across the globe. With every search that's relevant to your business, you have the potential to reach out to a quality customer. Attracting new leads is only one awesome advantage of search engine optimization (SEO), though.
With SEO, you can grow your business online and in stores.
Whether you're a small, local business or corporate giant, the advantages of SEO can give your company a big boost.
Keep reading to discover the five incredible advantages of SEO for your business!
1. Bring in New Leads
Search is considered the top method for driving traffic to websites, beating social media by over 300%.
One of the main advantages of SEO is its ability to help companies attract inbound leads. If you're not using SEO to attract customers, your competitors likely are.
Inbound tactics include social media, content creation (such as blogging), and referrals. When you create high-quality content and post it on your website, you can use SEO to make sure your ideal customer finds it online.
To accomplish this, you first need to know what your customers are searching. For example, if you own a flower shop, perhaps your customers are searching for "Mother's Day bouquets" or "where to buy flowers near me."
Then, you can use these search queries to inspire content for your website or social media.
When you create this content, you can optimize it with the keywords you want to target. As customers search these keywords, they'll find your website listed on a Google search page.
One of the advantages of SEO is its ability to help you bring in leads that are likely to become paying customers.
Outbound tactics such as cold calling or emailing don't prioritize what the customers need. SEO, on the other hand, does. You're providing your customers with the content they need to solve their problems.
Since they're already searching for a business to provide a solution, you're more likely to turn their search into a sale!
2. Hello, Happy Users
Online, user experience is important for keeping your site visitors happy. Otherwise, they'll leave your website without clicking around and exploring.
When happy users click around your website, they can help lower your bounce rate.
Bounce rates increase when people leave your site without engaging.
Your bounce rate can impact your SEO ranking. After all, Google wants to give its users the best possible experience. To accomplish this, Google prioritizes websites that follow certain criteria.
For example, Google will look for websites with "https" in front of the URL, which indicates the website is secure. With these websites, consumers won't have to worry about potential hacks or malicious activity.
Google also prioritizes websites that load quickly. Your website speed could make the difference between people clicking or visitors leaving.
Google looks for mobile-friendly websites as well.
If your website isn't optimized for smaller devices, your visitors will have a hard time using the site on smaller screens.
In fact, Google announced it's prioritizing mobile-first indexing back in March 2018. Today, Google looks at a website's mobile version first to determine how it ranks on Google search engine results pages.
Mobile-optimization makes it easier for you to create a local SEO strategy. With local SEO, you can encourage customers into your business to make a purchase after their online search.
3. Boost That Brand
Branding is important if you want to stand out from the crowd. Otherwise, you'll look and sound like everyone else in your industry.
A distinct brand involves more than a color palette or logo, though. It's also based on your tone, voice, and industry-relevant knowledge.
When you rank at the top of search pages, you're telling consumers you're at the top of your industry.
In fact, people are more likely to click on listings at the top of the page. When was the last time you went beyond the third page in a Google search?
That top-of-the-page listing can also boost your brand awareness. Customers will start to see your company name more often for searches. As they see your name, they'll start to associate your business with your product or service.
When people read your posts, they'll see the experience and expertise you have to offer. As a result, you're boosting brand awareness and credibility with every search.
4. It's Long-Term
It takes time and strategizing for a website to reach the top of a search engine page listing. However, once you make it to the top, it can also take a while for a competitor to knock you down.
One of the great advantages of SEO is that it's a long-term strategy.
All the hard work you put into optimizing your content will pay off. With every piece of content you post, you can take up more real estate on search pages. That way, customers will see your name as the go-to resource when they need help.
However, it's important to keep track of Google's updates to the algorithm. Major changes could impact your ranking, so it pays to keep up-to-date with the latest strategies.
5. Hit a Higher ROI
As you start attracting new leads and turning those leads into sales, you'll achieve a higher conversion rate. You're also attracting relevant leads to your site, so you don't have to waste time on leads that don't pan out.
As you increase your conversion rate, you'll also notice a higher return on investment.
Unlike traditional marketing methods, SEO is very cost-effective. You won't have to waste money on flyers or billboards. Instead, you have an easy-to-implement marketing strategy just a few clicks away.
With these advantages of SEO, you can make money without spending money to ensure your business grows.
Successful Searching: 5 Incredible Advantages of SEO for Your Business
Ready to turn curious searchers into paying customers? With these advantages of SEO, you can boost your business into 2020 and beyond.
Don't let your competitors reach the market first. Start using SEO today to experience these SEO advantages for yourself!
Explore the SEO Tutorial section of the blog for more ways to boost your business!