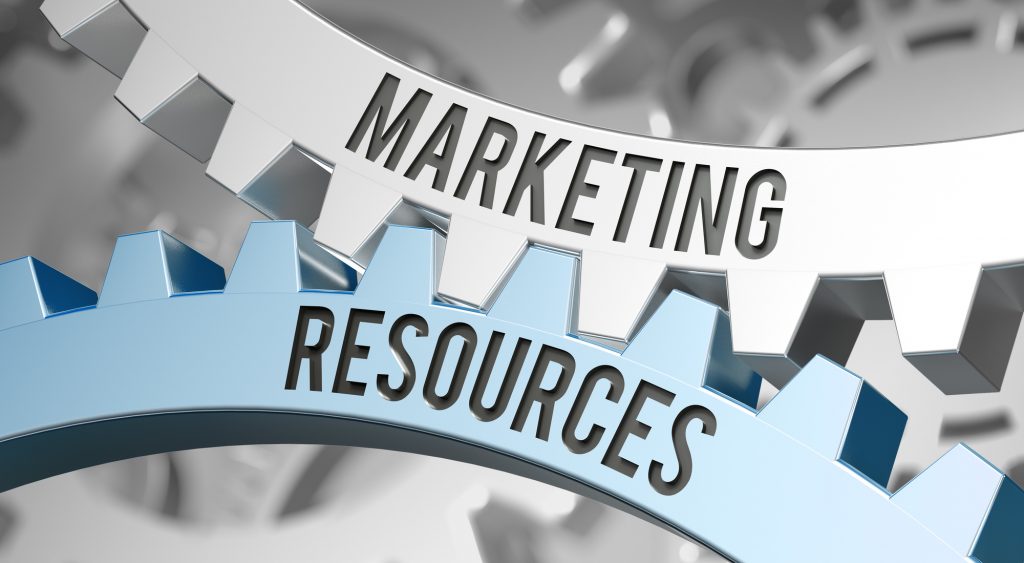 In the United States, the projected spend on marketing data for 2019 is $15.2 billion dollars. This is up from 12.3 billion in 2018. It's undeniable that digital marketing resources are essential to grow your bottom line and properly educate your in-house team.
But finding the best tools to use, instead of waste your time, is hard when the web offers millions of loose ends. Here are our top 7 best marketing resources.
1. Canva with Marketing Designs
While Photoshop can give you the in-depth edits and transparent files needed for high-level concepts, Canva can make your daily social media posting easy.
Canva features drag-and-drop ease of use, perfect for graphic interns or temps new on your team. Better yet, Canva also has simple resizing options that let you resize graphics to the appropriate social platform at the click of a button.
2. Digital Marketing Resources by Moz
Moz's Link Explorer allows you to check the domain authority of any website. Domain authority is important when it comes to optimizing and building a brand online.
This can be an easy way to see how your site may compete in search results. Having a domain authority closer to 100 means that you are more likely to show up in top results.
3. Marketing News with Ad Age
The global media brand Ad Age is famous for marketing and advertising news. With the addition of live events and in-depth case studies, staying up to date with key campaigns across the world can help inspire your company's marketing strategy.
4. Keyword Research Tools
Keyword tools including Answer the Public can help direct your online marketing efforts. Blogs can help you rank higher and bring quality traffic to your site.
With Answer the Public, you can search for your industry keywords and get results that show what people are searching in relation to your niche. This can easily give you new ideas to show relevancy in the constantly-evolving online world.
5. Simple Tools for One-Off Tasks
Ever need a specific resource for a one-off task? Sometimes resources don't need to be in your daily toolbox to be useful. Tools like Mobile First and Mobi ready can be used every few months or years just to see if your site is mobile-friendly.
Explore 100 free SEO tools for simple tasks like this.
6. Expanding Your Resources into Google Adwords
Finding the best digital marketing resources can be simple with careful planning and allocation of needs. Expanding into paid ads with Google Adwords can further lay the foundation for a successful business.
Adwords quality scores and copy testing are all essential to making your ads turn a profit. Local ads can even increase your appearance in target areas, where you have brick and mortar locations or are launching new products.
7. Email Marketing with ConvertKit or Klaviyo
While online marketing can span from SEO tactics to paid advertising, email marketing is still very much the bread and butter of many organizations.
Open rates of advertising emails can climb as high as 47% in the arts and entertainment industries.
Explore ConvertKit or Klaviyo as top-ranking email marketing systems, ideal to segment and grow your email lists and customer relationships.
Digital Marketing Resources
With careful attention to detail and company training, the best digital marketing resources can help your SEO and paid ad efforts. Keep exploring options to raise your site's credibility and bottom line with our resources today.