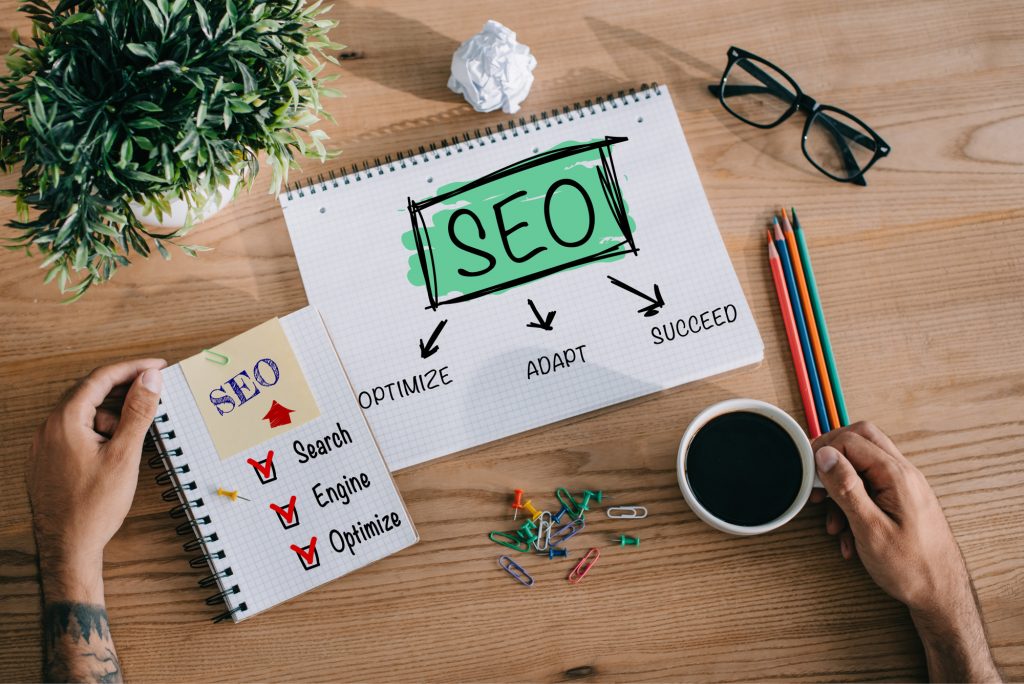 SEO has been known to make or break a business. One day, you're getting a lot of traffic from search engines. The next day, an algorithm change hits and you drop a few places. That shift can dramatically alter a business.
You can guard yourself and improve your rankings through SEO optimization. There are several things that you can do to rank higher and survive any algorithm changes.
Are you ready to find out the top SEO optimization tips?
Let's get to it!
1. Do an Audit of Your Site
An SEO audit gives you a starting point to improve your search results. You want to understand what the top ranking factors are and how your site measures up to them.
A complete audit should include your entire online presence. If you're a local business, check your directory listings to make sure the information is accurate. You'll also want to note how many reviews you have compared to the competition.
2. Performance Improvements
People don't like waiting for things. They certainly don't have the patience to wait for a web page to load. Think of how you browse the internet. How long are you willing to wait for a website to load?
If you're like most people, you're only going to wait for a few seconds. Google understands that and has made site speed a ranking factor for mobile devices and desktop devices.
You can make your site faster by testing your site speed on Google Page Speed Insights and using the recommendations provided to improve performance.
3. Use the Right Keywords
Keywords are still an important factor in SEO optimization. You want to make sure that you understand how your target audience searches for information online.
The keywords that you target have to be relevant to the user. That requires a bit of research to know which ones are the right ones. You want to use long-tail keywords, which are short phrases. They tend to be more specific searches.
4. Create a Stunning User Experience
SEO optimization is all about driving traffic to your website. You don't want to do all this work only to have people leave because your website experience is bad.
You want to make sure that your site loads fast, looks great on all devices, and is easy to read and navigate
Consider working with a UI/UX design agency that can help you create a great user experience.
5. Get to Know HTML Code
Part of your job as a webmaster is to make sure that users have a great experience on your site. The other part is to let search engines know what your site pages are about.
Search engines have bots that crawl your web pages and interpret HTML code to understand the context of your site.
That's why it's in your best interest to know the basics of HTML code. You can use simple tags and commands that will help you in SEO.
For example, using a meta description tag allows you to customize the text under the page title in search results. You can write a compelling description that can get people to click through to your site.
6. Set Yourself Up with Rich Snippets
One of the most recent developments in search is the use of rich snippets. In search results, you'll see them as recipes, products, or questions that appear at the top of search results.
You want your site to be listed in these results. The way to do that is to use structured data on your site. This takes HTML code a step further.
It also gives search engines more context as to what each page is about. That will help your site rank higher and appear in relevant results.
7. Get Reviews
It doesn't matter if you're a food blogger or have an e-commerce platform, reviews can help SEO. You may have noticed that a lot of the rich snippets for products and recipes have reviews.
Since Google wants to give the best results to its users, it will show sites that have social proof first. It's up to you to go out and get this social proof.
A few ways you can do that is to encourage people to leave reviews after they buy your product. You can send out follow up emails after purchase.
You can also have that as a call to action on your pages. A simple line that says something like, "Did you try this recipe? Leave a review and let us know what you thought" can go a long way towards building up positive reviews.
8. Have a Strong Social Media Presence
You can't discuss SEO optimization without discussing social media. Think of Google as a huge filing system. As Google's bots scour the web, they create a file of your overall online presence.
Things like reviews, your website, directory listings, and social media accounts are all a part of that file. Files that are active and robust will get a higher ranking than those that aren't.
In other words, you need to have your online presence firing on all cylinders, not only your website. That's where social media comes into play. You want to choose a couple of accounts that are relevant to your audience and master them.
The more active you are and the more your content gets shared online, the higher it will rank in search results.
Better Results with SEO Optimization
If you want to get more website traffic, you need to rank higher in search results. It's that simple.
However, getting better rankings depends on SEO optimization. It's important to remember that your website is built for users. When you put the user experience first, you're on your way to getting more traffic.
You also have to have your site set up for search engines. The bots have to be able to crawl your site and figure out what it's about.
When you do those two things and do them well, the results will follow.
Do you want more SEO tips? Head over to the home page for more tips and tricks to boost your rankings.