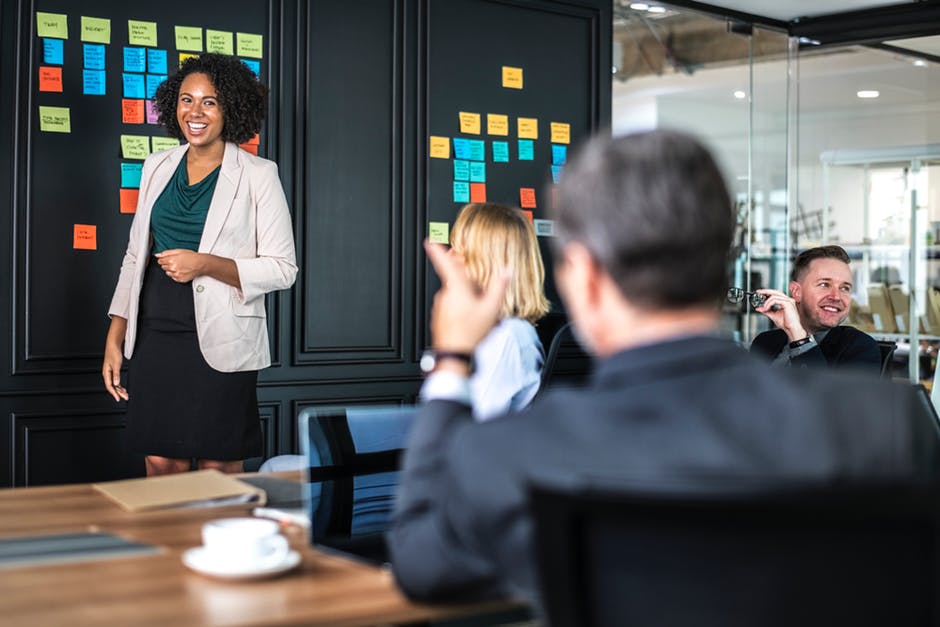 If you watched Mad Men, then you may feel like you understand everything about marketing agencies.
You might also feel like you know everything about the personalities who work in marketing. And, the downfalls of having a secret identity, drinking too much, and poor coworker relationships.
But Mad Men could never give you a full look into what marketing agencies actually do. Especially, in the Digital Age.
So, what does a marketing agency do?
It depends.
Marketing contains many specialities and services. A marketing agency may only offer one service or a variety of services.
What all marketing agencies have in common is the goal to improve your business. They want to expand your business's brand awareness, capital, and/or reach your target audience.
But, before you think that all marketing agencies are created equally, think again.
Ready to learn all about marketing agencies? Read on to find out more.
The Low-Down on 'What Does a Marketing Agency Do?'
There are many different types of marketing agencies. Which one you select will be based on your company's specific needs.
So, what does a marketing agency do based on your needs? Explore the different types of marketing agencies to find out more.
Marketing Consulting
A marketing consulting agency takes a hand-off approach where implementation is considered. This type of agency is solely focused on providing you with suggestions and analyzing your current marketing strategy.
They achieve this by completing marketing research, reviewing your company and branding, and then by crafting a marketing strategy. Part of this marketing strategy may include launching a new product, re-branding, or targeting a new audience.
Once their review is complete, it's up to you to hire another marketing agency to put the plan into action.
Digital Marketing
Digital marketing is one of the best ways to market. Gone are the days when billboard, TV, and radio ads ruled the marketing sphere.
Now, it's all about likes, web traffic, SEO, PPC ads, and social media. A digital marketing agency, however, may only specialize in a couple of these fields. So, it's a good idea to do your research and ask questions before hiring a digital marketing agency.
A digital marketing agency like Radcrafters Marketing Agency can also help you to craft the perfect social media campaign. Or, they can help to re-design your website so it's more user-friendly. They will also help you to optimize the content on your website so your business shows up in search engine results.
With anything online-related, you'll need to consult with a digital marketing agency. From email marketing to Google Ads, at least one digital marketing agency will be able to get the job done.
Content Creation
So, let's say your marketing strategy is working well. You're seeing the traffic you need, but you need a maintenance strategy.
Content creation marketing agencies can help you to keep up the pace. By creating SEO-friendly blog posts, videos, and product descriptions, a content creation marketing agency can help you to stay on top.
They can also help you to improve your rankings on search engine results. This can help your business to be discovered by a wider variety of customers. Including customers who aren't directly searching for the services you offer.
Getting a content creation marketing agency can also help your other marketing employees to free up their workload. Since content creation can take up a large chunk of their time, you may be surprised to see how much more they can get done when they have help with content creation.
Telemarketing
Telemarketing may be on its way out, but companies can still use this marketing method. In fact, some companies are starting to use text messages pitches and smartphones instead of using traditional call center methods.
A telemarketing agency can help you to reach potential customers directly. They can create leads and conversions by simply calling customers on the phone.
It's good to know, however, that there has been some backlash in the public about telemarketing calls. Not only because these calls are unsolicited (cold calls), but also because of the increase in telephone scams.
Consumers don't know if a telemarketer is calling them from a legitimate company or if a scammer is trying to steal their money. Because of this increase in fear and the need to be cautious, make sure to consult with a marketing consulting agency prior to hiring a telemarketing agency.
Direct Marketing
Telemarketing is one form of direct marketing, but there are other types you should explore. Other direct marketing agencies may create brochures, flyers, catalogs, or coupons to send to potential customers in the mail.
Direct marketing can also take place online. For example, through targeted online ads or email marketing.
Determine which type of direct marketing you need before researching marketing agencies.
Marketing Communications
Is your company in need of re-branding? But, you're not interested in creating the newly branded materials yourself?
A marketing communications agency is able to create brochures, logos, product guides, and newsletters. Content marketing can also fall under the marketing communications category. But, this type of agency is able to complete a variety of marketing tasks from writing to design.
Selecting a Successful Marketing Agency
Now you know what a marketing agency can do. But, the next question is, "how do you know they're good at it?"
Explore the following qualities to look for in a marketing agency to determine if they're worth working with.
Communication Skills
A marketing agency won't do you much good if they don't pick up the phone or answer your emails. Not explaining things well can also lead to issues down the road.
A successful marketing agency knows how to communicate effectively with their customers. They understand that they're the experts and that they need to find a way to explain their strategies and tactics.
They are also friendly, efficient, and tactful when communicating with your business. They answer phone calls and emails in a timely manner and they provide you with regular updates.
Experience
In this day and age, experience and longevity go hand-in-hand. And, it's safe to assume that if a marketing agency has been in business for several years, then they know what they are doing. This also implies that they know how to make their customers happy and deliver results.
But, the marketing agency's experience can go beyond traditional measures. Any marketing agency you choose should also have experience in the type of marketing you need.
For example, if a marketing business has been operating since 1975, but don't know anything about social media, then that's a problem. Unless you're only interested in print ads and marketing strategy.
Ask any company you're considering about how much experience they have in the type of marketing you need.
Partnership Mindset
Yes, the marketing agency is a marketing expert. But, they aren't the expert when it comes to your business.
A successful marketing agency understands that working with a client is a business partnership. Not a chance to be an authority figure. They are interested in learning more about your industry, business, and hearing your feedback.
Keep in mind that there are marketing agencies who specialize in different fields. If you're interested in finding a marketing agency that specializes in yours, then conduct a detailed online search.
Innovative
Whether you consider yourself to be old school or progressive, the marketing agency you choose needs to be innovative. They need to find a creative and forward-thinking way to meet your needs even if you are old school.
This means creating stunning branding materials, thinking outside the box, and learning more about your industry and target audience.
Data Experts
A successful marketing agency needs to rely on data. Even though Don Draper created his name by not using the data, in the real world this isn't an ideal strategy.
Data shows you and the marketer where improvements could be made. It also tells the marketing agency what strategies to use. Once those strategies are in place, the marketing agency also needs to keep track of their progress.
If they need to tweak the marketing strategy, then the data should tell them exactly when this is needed.
What Does a Marketing Agency Do? You Decide!
To answer the question "what does a marketing agency do?" you'll need to understand your business's needs.
Since there are many functions a marketing agency can take on, it's important to select the right one. To do so, make a list of goals and needs. Then contact the agency for a consultation to determine if it's a good fit.
Want to learn more about digital marketing? Check out our blog post to learn more.