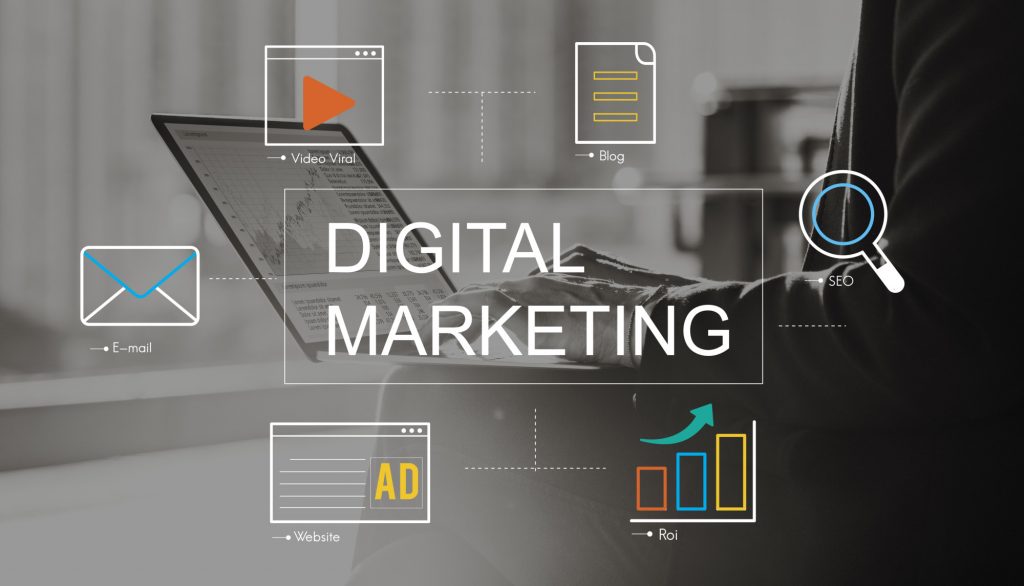 You've tried to handle your company's digital marketing strategy on your own, but you're starting to understand that you just don't have the expertise or time to make it as strong as it could be. 
You're ready to work with a marketing firm that can help you take it to the next level. 
The only problem? 
With so many different options out there, it can be tough to make the right choice when it comes to the kinds of firms you should work with. If you're honest, you don't even know what to look for. 
This post is here to help. 
Read on to learn everything you need to know about choosing a digital marketing firm that will lead your company to success both now and in the future.
1. Don't Go with the First Option
As tempting as it might be, the most important piece of advice is to resist hiring the first digital marketing company that pops up in your search engines. 
Instead, collect a list of at least four different companies and visit their websites to do an initial inventory of their experience level, the services they offer, and whether or not they've worked with businesses similar to your own in the past. 
This isn't the kind of decision you rush. 
Instead, use the metrics listed in the rest of this post to help you make the right choice, not the fastest one. 
2. Ask About the Kinds of Services They Offer
Remember that marketing firms offer a variety of services depending on their size, industry experience, and even niche. 
You need to make sure that the firm can provide the specific digital marketing services you're looking for — and hopefully help you learn about some new ones, too. 
For example, are they able to provide things like:
An initial SEO audit
Blog content
Keyword research
PPC ads
Reputation management
Social media management
Email campaigns 
If not, then it's time to select a more qualified company. 
3. Pay Attention to the Questions They Ask You
It's the job of a good marketing firm to get to know your company. 
After all, how else could they hope to create a strong strategy for your brand? 
Make sure you pay close attention to the kinds of questions they ask about your business.
Are they curious about your target market? Do they want to know the story of how you got into the business? Do they ask about your long and short-term goals? Have they clearly done as much research as possible on your company before the initial meeting?
Finally, ask how they plan to get to know your company and what you're all about — and make sure you're satisfied with their answers. 
4. Study Their Portfolio
The best advertising agencies will have a well-built portfolio on their website. 
This is important not only because it fills you in on the caliber of the clients they work with. It also matters because you can see if you like the designs and content they've created and, most of all, if they're unique enough. 
You don't want your results to mimic another company's. 
Looking for a good idea about what constitutes a strong portfolio? Check out FalconDigitalMarketing.com to get an understanding of the right way for a firm to show off their past work. 
5. Connect with past Clients
So, you've found several digital media companies you're interested in, and now you're having a tough time choosing between them. 
Let their past clients help you make that decision. 
Speak with a minimum of three references on the phone. Don't just rely on the testimonials on their website — you never really know who is writing them. 
When you speak with these clients, ask if they saw results, if they felt the content and strategies created were in line with their company vision, and about any surprise or hidden fees. 
Above all, ask if they'd recommend working with them and if they were satisfied with the services offered. 
6. Ensure They Offer a Variety of Content
Especially in today's world, if you want your company's website and social media profiles to stand out and make an impact, you'll need to come at your market from all different angles. 
In other words? 
Blogging is wonderful and proven to be effective — but blogging alone just isn't enough. Make sure the marketing firms you're interviewing can create video content, social media posts, email campaigns, potential online fundraisers, and even podcasts. 
Also, ask about any connections they have industry influencers that may be able to help you promote your brand. 
7. Ask How They'll Measure Success
It's not enough for a marketing firm to simply update your website and deliver you well-written and useful web content. 
They need to evaluate how effective their current marketing strategies actually are, mine the data they've collected from site visitors to help you better understand your target market, and consistently tweak existing campaigns. 
Ask about the kinds of metrics they plan to use to measure their success, and what steps they typically take if they realize something isn't working. 
If the firm claims that's "not their responsibility," it's time to move on.
You're Ready to Find the Best Marketing Firm for Your Brand
If you follow the advice in this post, we're confident that you'll make the right choice when it comes to choosing a digital marketing firm for your company.
Are you curious about the state of your current digital marketing strategy? Use our free SEO tools to help you check on things like site speed, broken links, keyword optimization, and much more. 
We also have a directory of the top SEO and digital marketing companies so that it's as easy as possible for you to find the services you need. 
Use our advice, tools, and expert knowledge of the digital marketing industry to help your business grow.