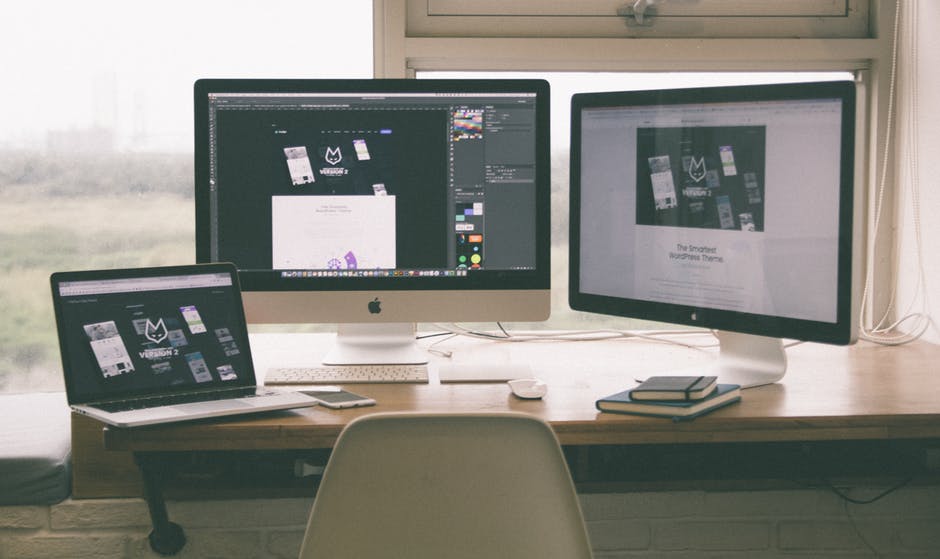 Did you know that creative and innovative website designs can improve your business by over 50%? The impact of a great website design changes the statistics in your business to a more profitable and credible business.
All too often, the idea of renovating the website design is overlooked because entrepreneurs are negligent in learning about the effects it could have on their business. But not anymore?
Are you looking to boost your business? Are you thinking of incorporating modern website designs? Here are some trending website designs for 2019.
Modern Website Designs
If you want to have an excellent user experience for your customers, then you need to remodel your website. Add a few things, delete some, and revitalize the site to be as attractive and immersive as possible.
You need to ensure that the site can increase user navigation, faster loading, and be SEO friendly. What you once thought was sleek and stylish, could now be outdated. Keep in touch with these latest, trendy, and modern website designs.
1. Flat Design
The number one spot goes to the flat design. Clean, fast, and straightforward in terms of navigation. This design is characterized by quick loading images, trendy pictures, and high SEO value in the technology industry.
The main idea behind this design is to allow customers to have an easy time navigating the site. Easy to access menu bars, quick to reach contact page, and simple to read the wording.
The design could either have a single page or two-dimensional page design where the organization is at its best. There's a lot of space around and less clutter.
2. Minimalist Design
Another one of the 2019 website design trends is the minimalist. It has incredible features which involve engaging colors, readable fonts, and pristine imaging. The design doesn't have much artistry but remains attractive to the customer.
Unlike the flat design that focuses on passing the message to the reader, a minimalist approach allows for some images for a warmer feel. This design doesn't have a lot of data to load as well, allowing for quick navigation and loading of data in the site.
This design is optimized for faster loading pages, desirable appearance, and higher SEO ranking.
3. Mobile Friendly Design
For the past recent years, internet users have rapidly increased to billions of people spread across the globe. Some are using laptops and desktops, while others use hand devices like phones, tabs, and iPads. Hence, websites have to adapt to this change and make their sites mobile friendly.
SEO ranking by Google gives priority to customized sites that are mobile user-friendly, which allows more users to visit the website than otherwise. This then cuts off desktop sites from the competition seeing that their design provides better user experience to customers.
The push towards these designs sees only the best in the industry improve their business models into something more profitable and objective.
4. Grid Design
The grid design has been and will always be one of the modern website designs there are. This is because depending on the graphics used on the site, you can easily entice readers to keep them wanting more from your business.
The grid includes a broken grid format, asymmetric format, and a CSS format. All these designs have a way of leaving a mark on costumer's mind. They have a striking effect on the layouts and dimensions used.
This 2019 website design trend is effective and efficient in that there are no structure rules as to how the grids should be. You can choose hexagonal lines, diagonal lines, 3 or more dimensions, or random designs. The shapes and designs are all up to you.
5. Shapes Master Design
Another stunning design is the use of shapes. Geometric shapes have an appeal as well, whether its circles, crescents, ovals, squares, diamonds, or squares.
They are simple yet classy.
Combine with a great color palette; the shapes have a way of contouring a page to bringing out the best in the page. You could look at some templates that showcase the best in shapes under website designs.
An essential factor to consider while adding shapes to the website design is to minimize the number of shapes added. Changing the website look isn't only about the appearance; people need to read and navigate the site easily. Having square shapes everywhere only clutters the page.
6. The Videos Design
Using videos or video backgrounds is a classy website design trend, as well. People are more enthused and engaged with videos as they are easy to watch, and simple to transcribe the message being passed across.
The power of videos is seen in social media sites where you post an interactive post and people can't stop commenting or liking. With the same mechanism, a video for your website design adds a different kind of appeal that leaves customers wanting more.
This in turn, adds your SEO ranking, which is essential for your business. The more human traffic to your site, the more sales and consequently profits start swimming in.
7. Animated Design
There's a difference between animation and cartoons. While cartoons are seen to only entertain young people, animation has a way of bringing imagination into reality. Adding animations to the site is a chic way to show customers that they, in fact, are interacting with the business rather than a robot.
The moving objects, funny imagery, and color changes in the page are one way to keep your customers enticed. There will be higher retention rates as visitors will feel attended to due to the rich experience with animated features in the site.
You can speak to your graphics website designer to find out ways to allow the website design to look lovely and not playful, especially if the product of your business is something vital like insurance or other financial services.
8. Artificial Intelligence Design
Ever heard of chatbots? These are machine learning systems that allow users and customers to directly interact with an automatic respondent whole on site. For example, when you click on a website and a chat page pops up asking if you need help.
These chatbots have been around for a while now, but with the innovative technological advances, they have been improved in terms of artificial intelligence to allow for the user experience to feel real. All your potential clients and customers could speak to the machine, assuming it's a real person.
Once a customer is satisfied, you can be assured to have them coming back to the site or sending out referrals and recommendations on the site. 2019, brings such interesting website interaction techniques that could help you interact and professionally attract customers.
9. Advanced Logo Design
Many businesses have incorporated this website design trend because it's one of the easiest ways to improve the appearance of the site without having to remodel many things. This design involves changing aspects with the business logo to make it appear modest.
A good example is Uber, over five years ago, the logo was square shaped with sharp edges, now the logo is more spherical with smoother edges. The brand name and logo is more appealing and user responsive.
The advantage of this design is that your business can incorporate this design alongside other ideas. For example, you can add videos, grid systems, and a revamped logo. The three could add taste and value to the brand, leaving it appealing to your customers.
10. Color Palette Design
One of the most significant website design trends 2019 is with colors. With the new wave of vibrant colors emerging the previous neutral, black and white palette schemes take the back seat.
Renowned brands are now taking on energetic yet soft approaches to color: from pink, yellow, turquoise, and beige tones. Brighter is the way to go. The main aim of such color Scheme is to humanize the site to make it more friendly.
With saturated and bold colors, the website looks attractive and active enough to invite new visitors on board.
11. Content Design
Finally, the content on the site. With a less keen eye, people aim to make the site as attractive and lively as possible. Adding the colors, impressive chatbots and images, and engaging videos. But we fail to see that some visitors to the site seek content.
The words are written and typed on the website can attract or push away prospective clients and customers. Many visitors are readers looking for information on the business, looking to contact the business, or just looking to feel part of the business.
In such a case, what the writes add to the website plays just a vital role in the overall outlook as anything else.
Engage, Entice, Attract
In 2019, innovation is thriving. Many people have discovered the secret to website designs for their businesses. Creating something relatable yet attractive to engage the reader and entice customers and clients. With these modern website designs, you can be one step closer to realizing your business goals.
Follow our page for more exciting posts on the world of SEO and webmasters utilities.