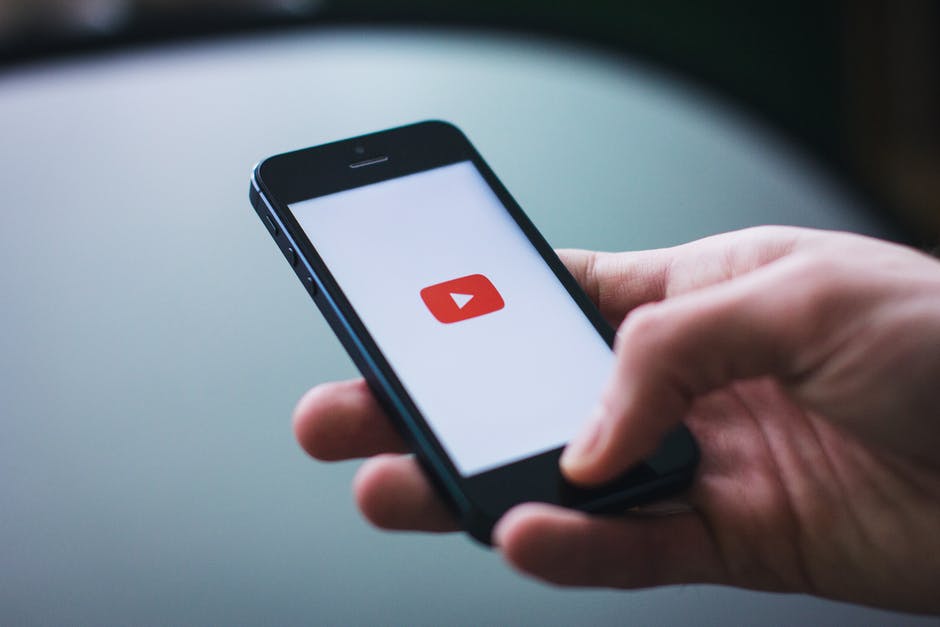 Experts estimate that video will account for 80% of all web traffic this 2019. After all, folks who go online spend a third of their time watching videos on the web.
That should already tell you how vital a video marketing campaign is for your brand. If you don't use videos as an advertising tool, you may end up missing out on 80% of your potential clients.
So, as early as now, you should learn about the best video marketing trends for 2019. Don't worry though, as we did the research for you and compiled our findings in this post.
Keep reading to know where you should start your video marketing campaign this year!
1. Mobile-First Video Ads
More than half (52.2%) of global online traffic in 2018 came from mobile devices. That's a 25.1% increase from 2014. In fact, mobile online traffic has continued to grow in the last decade.
Those stats prove that mobile-first video ads will continue to dominate the market. Vertical ads, which are in "portrait" layout rather than in "landscape" will also be on the rise. Vertical ads are a good addition to marketing via Instagram and Facebook Stories.
2. Ad Placement on Streaming Sites
When talk comes to video advertising, most of us think paid TV ads. The thing is, Americans continue to cut their cable and satellite subscriptions.
In 2018 alone, over 3 million viewers cut ties with their Pay TV service providers. That's twice the number of folks who canceled their subscriptions in 2017.
That said, video marketing trends are shifting towards advertising on online streaming platforms. Think Netflix, Hulu, iTunes, Google Play, YouTube, and Vimeo. These are the sites you'd want to place your video ads in this 2019.
3. Shorter, But Sweeter
Have you heard or read about how humans' attention span has gone down to eight seconds? Some say it's not, but either way, many of us will agree on something: We don't like too-long advertisements.
Especially if it's not catchy or it doesn't have anything that piques the interest. Or unless it invokes emotions through storytelling, like the Always ad, "#LikeaGirl". As you'll see, the YouTube upload has over 67 million views, and that's only for views on the video platform.
Short ads do have their own pros though: Done right, they can drive brand awareness and recall. For instance, according to Google, nine out of 10 of bumper ads led to a considerable increase in ad recall.
Bumper ads, by the way, are six-second videos that viewers can't skip. That already makes them a good strategy for video advertising, as viewers have to watch them till the end.
Moreover, it's shorter than the purported attention span of people. So, if it turns out that we do have a shorter attention span than a goldfish, then a six-second video is right up our alley.
4. Facebook In-Stream Video Advertisements
Speaking of short video ads, Facebook now allows placement of in-stream video ads. These 5 to 15-second videos can appear either on live or on-demand videos played on mobile devices. What's more, the videos themselves are from known publishers.
You can optimize these ads based on your marketing goals. For instance, you can curate 15-second mid-roll ads for brand awareness. You can also create a 5-seconder to share the news about product sales or promos.
What makes in-stream ads great this 2019 is their proven performance and effectiveness. As much as 70% of these short ads get viewed from start to finish since video watchers can't skip them.
Also, consider that Facebook garners 8 billion video views a day. That should tell you that in-stream ads will continue to shape video trends this 2019 and beyond. You can find more details about Facebook marketing here.
5. Incorporating the Three Vs of the Future with Live Video
The view rate of Facebook Live broadcasts has grown four times within a single year. A likely reason for this is how it combines video, voice, and some level of "virtual reality" in one package.
Live videos give you a chance to speak directly with your viewers. Since you're "shooting" and sending them the feed live, that gives it a touch of virtual reality. They'll see you as a person rather than a brand.
Plus, viewers can also communicate with you by leaving comments or asking questions. You can answer them right away, and yes, by using your voice. It's like a usual conversation, and so long as the topic is interesting, they're likely to stick around.
6. Vlogging
Vlogging is another disruptive yet creative way to use video in your marketing. It's not a typo of blogging, as the "V" there stands for "video". Rather than relying only on text and images, you tell the entire story through videos.
Most importantly, you will appear in these videos. And like live videos, vlog posts incorporate video, voice, and some form of VR.
Not only is vlogging affordable, but it's also a great way to humanize your brand. With your appearance in the videos, you're reaching out to your market yourself. This makes you more approachable in the eyes of your customers.
You can talk about anything of value (and sometimes, even the mundane) in your vlogs. You can give advice, such as a how-to or a tutorial (which people love by the way). You can also "bring" them along with you during your travels, or start a topic and then ask them for their opinions.
The bottom line is, vlogging is a more direct approach to connecting with your audience. That could then speed up the conversion process, making it a must-have marketing tool.
7. 360-Degree Videos
Another way to give your viewers a multi-sensory experience is through 360-degree videos. Recorded in high-resolution format, viewers can feel that they're in the video themselves.
Granted, travel companies and real estate firms can get the most benefits out of these videos. But there are many ways you can use 360-degree videos in your video marketing campaigns too. They're a great way to highlight product launches, promotions, and even events.
Better Connect with Your Audience by Following the Best Video Marketing Trends
There you have it, seven of the best video marketing trends you shouldn't miss out on this 2019. The sooner you take heed of these trends, the sooner you can get the word out about your brand to your audience. The sooner you can start generating leads that you can convert into profits.
Want even more nuggets of wisdom to up your online marketing ante? Then be sure to check out the other informative posts we have in our site's SEO Articles section! Don't forget to bookmark it too so you can always stay updated on the latest in digital marketing.