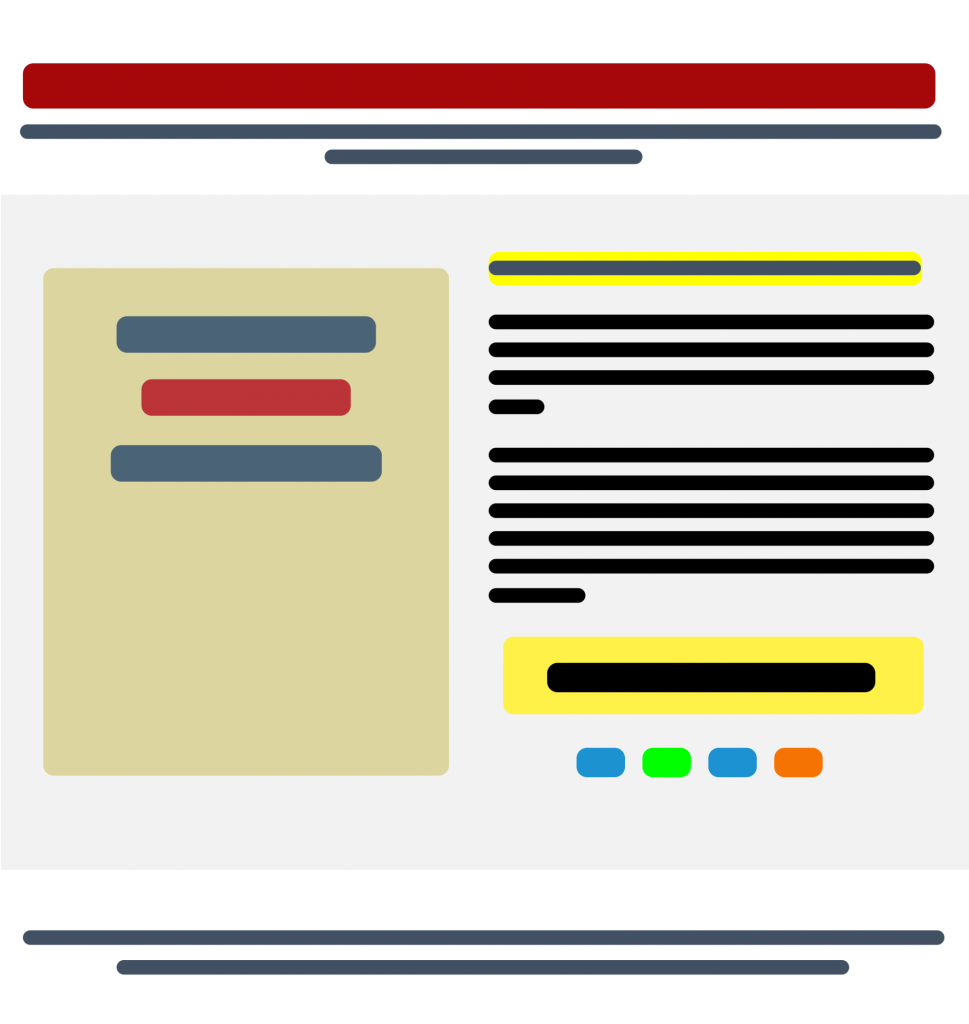 Every business owner is looking to increase conversions. One of the best ways to increase conversions and boost your business's sales is to design a great landing page for each marketing campaign.
Not sure what an effective landing page looks like? Not sure why you need to have one for your next marketing campaign?
If you have questions about landing pages or why they work, keep reading.
Everything you need to know about the importance of a landing page for your business's website and how you can design an effective one is explained below.
What is a Landing Page?
A landing page is a standalone web page that has a specific purpose.
In many cases, the purpose of a landing page is to gather leads and grow your email list.
Businesses also use landing pages to get people to follow up on a promise that's been made. Customers might find their way to a landing page after clicking on an ad for a free product or discount, for example.
Most businesses have multiple landing pages for different campaigns and to target different customer populations in a more effective way.
Benefits of a Landing Page
A landing page can do a lot of great things for your business and your marketing campaigns. The following are seven of the greatest benefits landing pages have to offer.
1. Generate More Leads
One of the greatest benefits of a landing page is the fact that it can help you to generate more leads. Landing pages help you to bring more people in who are interested in what your business has to offer. This is much more effective than other marketing tactics.
2. Collect Information
Landing pages are great for gathering information on people who are interested in your business, too.
Landing pages aren't just meant for learning people's names, email addresses, and birth dates (although that information is certainly helpful).
They provide you with other valuable pieces of data, too. For example, you can use the form on your landing pages to learn about your leads and their needs, goals, and pain points.
The more you know about your current and potential customers, the easier it will be for you to create future marketing campaigns and grow your business in the future.
3. Track Data
Landing pages are great tools for collecting data. You can also use them to track data.
Use landing pages to figure out how engaged prospects are in your business and what you have to offer.
When you monitor your landing pages effectively, you'll be able to see which people have downloaded multiple offers and participated in multiple events.
This will give you a better idea of who's most likely to make a purchase from you in the near future.
4. Eliminate Distractions
You're much more likely to capture leads if you send people to a landing page rather than sending them to your home page.
Landing pages are more specific and tell people exactly what to do.
With a well-designed landing page, there's less of a chance that they'll get overwhelmed and click away from your site altogether or get distracted and forget to fill out your form.
5. Provide Clarity
Landing pages allow you to provide clarity to potential customers, too.
They're short and simple. They let customers know exactly what you want from them and what you have to offer them.
A well-designed landing page also helps people to see what your business is all about.
They can get a good idea of how people view your business, what kinds of products or services you offer, and why they ought to continue to engage with you in the future.
6. Test and Optimize
You can also use landing pages to test different characteristics and see what people respond to best.
Landing pages are great for A/B testing, and you can use them to compare different colors, headlines, forms, and images.
Businesses can see great results from their marketing campaigns when they test landing pages in this way.
Presidential candidates can see these impressive results, too. Barack Obama's campaign earned an extra $60 billion because of it!
7. Establish Credibility
A landing page helps to build your business's credibility, too.
This is especially true when you include testimonials and information about other brands associated with your business on the landing page.
Social proof like this helps people to trust your business and take more interest in the products or services that you have to offer.
Landing Page Design Tips
Now that you've read more about the benefits of landing pages, you're probably interested in creating new pages for your business.
Here are some tips that can help you to design effective, eye-catching landing pages:
Focus on a specific offer, not your company
Keep the design simple and eliminate distractions
Make forms clear and easy-to-fill-out
Make sure text is large and easy to read
Make sure your landing pages are mobile-friendly
Design them to target a specific audience
Collect specific information
Make sure they provide value (a discount, a free guide, etc.)
Start them with a catchy, attention-grabbing headline
Include testimonials to provide social proof and build credibility
Make sure your landing page always gets followed up with a thank you after people have filled out the form, too.
This is a polite way to wrap things up, and it shows your customers that you appreciate them. It also gives them confirmation that they've completed the registration process correctly.
Create a Great Landing Page Today
As you can see, there are lots of reasons why it's important to have a great landing page for your business's website.
Is it time for you to create a new landing page (or maybe several landing pages) for your next marketing campaign? If so, keep this information in mind. You'll have a much easier time designing landing pages that help you see the kind of conversions you're after.
Be sure to check out the SEO and web tools on our site today. They'll help you create great landing pages that get the job done!